You are reading 1 of 2 free-access articles allowed for 30 days
American Society of Clinical Oncology (ASCO) Annual General Meeting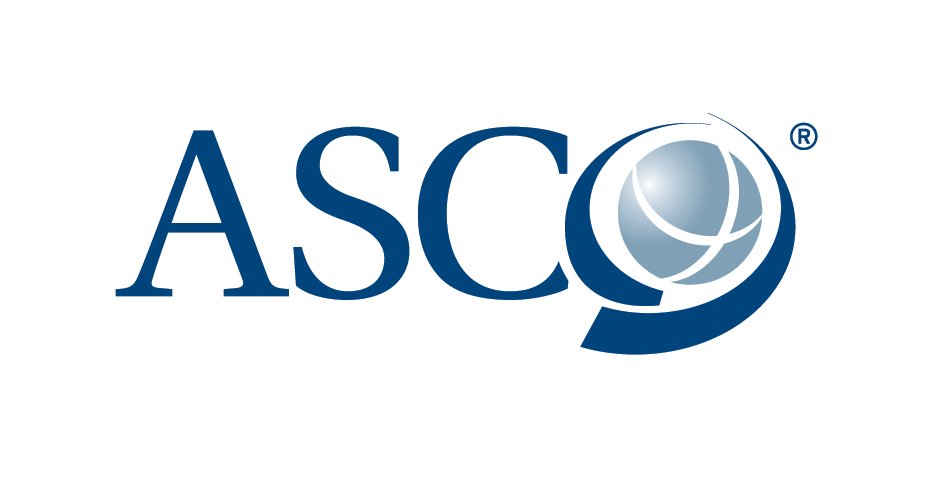 Pregnancy after breast cancer does not increase recurrence risk
indings from a prospective study of 1,200 women, reported at the ASCO Annual General Meeting 2017, can provide reassurance to breast cancer survivors that having a baby after a breast cancer diagnosis does not increase the chance of a recurrence.
In the study, women who became pregnant after an early breast cancer diagnosis, including those with oestrogen receptor (ER)-positive tumours, did not have a higher chance of cancer recurrence and death than those who did not become pregnant.
The trend towards delaying child-bearing in developed nations means that breast cancer can occur in young women before the completion of their reproductive plans.
Doctors and patients have long been worried that pregnancy could increase the risk of breast cancer recurrence, particularly for ER-positive breast cancer. Given that ER-positive breast cancer is fuelled by oestrogen, the fear is that hormone levels during pregnancy could stimulate cancer cells to grow.
Another concern with pregnancy in ER-positive women is the need to interrupt post-surgical hormone therapy before trying to achieve a pregnancy. Hormone therapy is known to prevent cancer recurrence, and it is recommended that women with breast cancer receive it for at least five years post-surgery, or even for up to 10 years in some cases.
"Our findings confirm that pregnancy after breast cancer should not be discouraged, even for women with ER-positive cancer," said lead study author Dr Matteo Lambertini, Medical Oncologist at the Institut Jules Bordet, Brussels, Belgium.
"However, when deciding how long to wait before becoming pregnant, patients and doctors should consider each woman's personal risk for recurrence, particularly for women who need adjuvant hormone therapy," added Dr Lambertini.
Web-based self-reporting of symptoms increases patient longevity
elf-reporting of cancer symptoms via a web-based system has been found to improve quality of life for patients and help them live longer.
That's according to a randomised trial of 766 patients, reported at the ASCO 2017 AGM, which demonstrated a web-based tool that enables patients to report their symptoms in real time and triggers alerts to clinicians can have huge benefits for patients, including extending their lives.
The study enrolled patients with solid tumours who were receiving outpatient chemotherapy. They were randomly assigned to report their symptoms via tablet computers or to have their symptoms monitored and documented by clinicians, as is standard care in clinical practice.
It was reported that patients with metastatic cancer who used the tool to regularly report symptoms while receiving chemotherapy lived a median of five months longer than those who did not use the tool.
"Patients receiving chemotherapy often have severe symptoms, but doctors and nurses are unaware of these symptoms up to half of the time," said lead study author Prof Ethan M Basch, Professor of Medicine at the Lineberger Comprehensive Cancer Centre, University of North Carolina, US.
"We show that using a web-based symptom-reporting system that alerts the care team about problems leads to actions that alleviate suffering and improve patient outcomes," Prof Basch added.
An earlier report from the same study demonstrated that the tool was linked with better quality of life and fewer visits to the emergency room and hospitalisations. Patients who used the web-based tool were also found to be able to tolerate chemotherapy longer than patients who received usual care.
"The improvement in survival we saw may seem modest, but it is greater than the effect of many targeted cancer drugs for metastatic cancer," commented Prof Basch.
Abiraterone delays metastatic prostate cancer growth by 18 months
he addition of abiraterone acetate (Zytiga) plus prednisone to standard hormone therapy for men diagnosed with metastatic prostate cancer reduced the risk of death and doubled the time until their cancer gets worse.
These were the main findings from a study called LATITUDE, a multinational, randomised, placebo-controlled phase III clinical trial of 1,200 men with newly-diagnosed, high-risk metastatic prostate cancer who had not received androgen deprivation therapy (ADT) and reported at ASCO 2017.
Dr Karim fizazi
All patients had at least two of three risk factors: a Gleason score of eight or more, three or more bone metastases, or three or more visceral metastases.
Prostate cancer growth is fuelled by testosterone. ADT is active against prostate cancer by preventing the testicles making testosterone. However, despite ADT, the adrenal glands and prostate cancer cells continue to make small amounts of androgens.
Abiraterone works by stopping the production of testosterone through the body by blocking an enzyme that converts other hormones to testosterone.
"There is a large unmet need to improve treatment for men with newly-diagnosed metastatic cancer who die of the disease within less than five years on average," said lead study author Dr Karim Fizazi, Head of the Department of Cancer Medicine at Gustave Roussy, University Paris-Sud in Villejuif, France.
"The benefit from the early use of abiraterone we saw in this study is at least comparable to the benefit from docetaxel chemotherapy, which was observed in prior clinical trials, but abiraterone is much easier to tolerate, with many patients reporting no side-effects at all," said Dr Fizazi.
At a median follow-up of 30.4 months, men who received abiraterone had a 38 per cent lower risk of death than those who received placebo. Abiraterone was also linked with a 53 per cent lower risk of the cancer worsening than placebo and resulted in cancer growth being delayed by a median of 18.2 months.
Psychological intervention relieves distress in advanced cancer patients
brief psychological intervention can reduce depressive symptoms and improve wellbeing in patients with advanced cancer.
That's the primary take-home message from a randomised clinical trial of 305 patients with advanced cancer, reported at ASCO 2017. The patients took part in an intervention called Managing Cancer And Living Meaningfully (CALM).
CALM has been developed specifically for patients with advanced cancer and consists of three-to-six 45-to-60 minute sessions delivered over three-to-six months by social workers, psychiatrists, psychologists, palliative care doctors and nurses and oncologists.
The sessions focus on symptom control, changes in self-concept and relationships, spiritual wellbeing and a sense of meaning and purpose in life, and future-orientated concerns.
After three months, 52 per cent of patients on CALM reported a clinically-important reduction in depressive symptoms, compared to just 33 per cent of patients in usual care. In addition, patients who received CALM reported improved psychological wellbeing at three and six months and were more prepared for the end of life.
It is known that advanced cancer triggers enormous stress and brings challenges that can seem overwhelming to those affected. Yet despite this, most cancer centres lack systematic approaches to helping patients and families manage the emotional toll of advanced cancer.
"This brief talking therapy helps patients facing advanced cancer, and their loved ones, sustain what is meaningful in their life, despite its limitations, and face the future," said lead study author Dr Gary Rodin, Head of the Department of Supportive Care at the Princess Margaret Cancer Centre, Toronto, Canada.
"It provides time and space for reflection on the threats and challenges associated with advanced cancer, the experience of a secure base in the therapeutic relationship, and support for the regulation and modulation of emotions," added Dr Rodin.
Dr Rodin developed CALM with his colleagues Dr Sarah Hales and Dr Chris Lo (PhD) and training is underway to help expand the approach to cancer centres all over the world.
New drug shows durable efficacy across paediatric and adult cancer
cientists have developed a drug that works comparably well across many kinds of cancer, regardless of patient age.
In clinical trials of adults and children with 17 different types of advanced cancer, larotrectinib treatment resulted in responses in 76 per cent of patients, it was reported at ASCO 2017.
Furthermore, the response to larotrectinib has been found to be durable, with 79 per cent of responses ongoing 12 months after starting treatment.
Larotrectinib is a selective inhibitor of tropomyosin receptor kinase (TRK) fusion proteins, which are a product of a genetic abnormality when a TRK gene in a cancer cell fuses with one of many other genes.
It is estimated that this genetic abnormality occurs in 0.5-to-1 per cent of common cancers, but occurs in more than 90 per cent of certain rare cancers, such as salivary gland cancer and infantile fibrosarcoma.
TRK fusions are rare, but occur in many different cancer types and it can be difficult to find a cancer where TRK fusions have not been reported. These findings raise the possibility that medicine can deliver on the early promise of precision oncology where patients are treated based on the type of genetic mutation they have, said lead study author Dr David Hyman, Chief of Early Drug Development at Memorial Sloan Kettering Cancer Centre, New York, US.
"We believe that the dramatic response of tumours with TRK fusions to larotrectinib supports widespread genetic testing in patients with advanced cancer to see if they have this abnormality," commented Dr Hyman.
The researchers analysed data from 55 patients with TRK fusions in three ongoing phase I and phase II clinical trials. All patients (12 children and 43 adults) had locally-advanced or metastatic cancer, including colon, lung, pancreatic, thyroid, salivary and gastrointestinal cancers.
"If approved, larotrectinib could become the first targeted therapy to be indicated for a molecular definition of cancer that spans all traditionally-defined types of tumours," said Dr Hyman.
Single radiation treatment relieves spinal cord compression symptoms
single radiation treatment has been found to be as effective as a full week of radiation, according to findings from a clinical trial reported at ASCO 2017.
Spinal cord compression is a common complication in people with metastatic cancer and is a major detriment to their quality of life. Radiation treatment is widely used to relieve pain and other symptoms, but there is no standard recommended schedule and treatment approaches vary.
When cancer spreads to the bones, it most commonly affects the spine. Tumours in the spine can put pressure on the spinal canal, causing back pain, numbness, tingling, and difficulty walking.
The study, a phase III clinical trial, enrolled 688 patients with metastatic prostate (44 per cent), lung (18 per cent), breast (11 per cent) and gastrointestinal cancers (11 per cent). The median age of the patients was 70, and 73 per cent were male.
The researchers were randomly assigned patients to receive external beam spinal canal radiation therapy, either as a single dose of 8Gy, or as 20Gy, split in five doses over five days.
"Our findings establish single-dose radiotherapy as the standard care for metastatic spinal canal compression, at least for patients with a short life expectancy," said lead study author Dr Peter Hoskin, Oncologist at the Mount Vernon Cancer Centre in Middlesex, UK.
"For patients, this means fewer hospital visits and more time with family," added Dr Hoskin. "Longer radiation may be more effective for preventing regrowth of metastases in the spine than single-dose radiation.
"Therefore, a longer course of radiation may still be better for patients with a longer life expectancy, but we need more research to confirm this."
Decrease in health problems for childhood cancer survivors
he rate of severe health problems among the survivors of childhood cancer occurring five or more years after diagnosis has declined over time.
That's according to an analysis of 23,600 childhood cancer survivors who took part in the Childhood Cancer Survivor Study (CCCS) funded by the National Institutes of Health (NIH), US.
Advances in treatment and supportive care have improved the five-year survival rate after childhood cancer diagnosis from 58 per cent in the 1970s, to 84 per cent today. Meanwhile, a previous report from the CCCS showed that changes in treatment over the decades lowered the chance of dying from late effects of therapy among childhood cancer survivors by 6.4 per cent.
"Our analysis marks the first comprehensive assessment of changes in the rate of chronic health complications over time in a large group of cancer survivors," said lead study author Dr Todd Gibson, St Jude's Children's Research Hospital in Memphis, US.
"From our findings, it is clear that survivors diagnosed and treated in more modern treatment eras are doing better," commented Dr Gibson. "Not only are more children being cured, but they also have lower risk for developing serious health problems due to cancer treatment later in life."
Chance of colon cancer recurrence cut in half by eating tree nuts
study of patients with colon cancer, reported at ASCO 2017, found that those who ate nuts had a lower risk of death and cancer recurrence.
The research in question was an observational study of 826 patients with stage III colon cancer, and it showed that those who ate two ounces or more of nuts per week had a 42 per cent lower chance of cancer recurrence and a 57 per cent lower chance of death than those who didn't eat nuts.
A secondary analysis found that the benefit of nut consumption was limited to tree nuts such as almonds, walnuts, hazelnuts, cashews and pecans.
There was no associated reduction in cancer recurrence and death among patients who consumed peanuts or peanut butter, however. The reason for this may be that peanuts, being legumes, have a different metabolic consumption than tree nuts, stated the authors.
"Numerous studies in the fields of heart disease and diabetes have shown the benefits of nut consumption, and we felt that it was important to determine if these benefits could also apply to colorectal cancer patients," said lead study author Dr Temidayo Fadelu, Clinical Fellow in Medicine at the Dana-Farber Cancer Institute, Boston, US.
"Patients with advanced disease who benefit from chemotherapy frequently ask what else they can do to reduce their chances of recurrence or death, and our study is an important contribution to the idea that modifying diet and physical activity can be beneficial," commented Dr Fadelu.
The researchers now want to try and understand how nuts confer this protective effect and to look at the potential for nut consumption to improve survival in patients at other stages of colon cancer, particularly stage IV.
The authors are not suggesting that eating nuts should be a substitute for standard chemotherapy and other treatments for colon cancer that have dramatically improved survival.