You are reading 1 of 2 free-access articles allowed for 30 days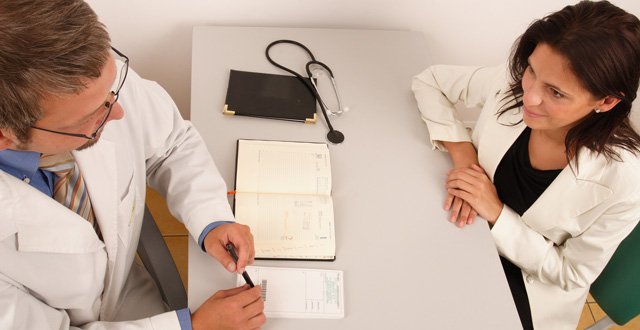 Patients often say to me: "To be honest doctor…." It is at that point in our budding relationship that I wonder: What little white lies have my patients been telling me? And what restrains them from talking honestly, direct and truthfully? So today I will be honest with you and tell you that I WAS going to write about the recent George Hook 'personal responsibility' controversy. We could have teased out all those complex issues this raised. But I no longer have the courage. I am silenced. Like a politician, my lips are pursed. I will have to work out the issues on my own and in my own head. Alone.
Instead let's chat about loneliness and aloneness. This is something that has always interested me. Mystics, hermits and unpopular people share this space but experience it very differently. One is freely chosen. The other enforced. Wikipedia says loneliness is a usually negative feeling in the context of isolation. A book called Intimacy and Solitude by Stephanie Dowrick piqued my interest even more. Are we choosing to be in relationships with others from a place of confidence in our own company? Happy with ourselves. Confident in our own value as humans and the value of our life and our contributions. Or are we seeking relationships out of neediness and discomfort with our own company? Uneasy in our own skin. Trying to cope with the attacking, bullying thoughts that can invade our mental space when we are alone. Wanting others to tell us that we are worthwhile. Over and over again. Does painful loneliness come from the feelings and thoughts that we are worthless, or of lesser value than others? A 'bad' person in the eyes of others and in our own eyes. Loneliness as an identity crisis.
We know that society and groups enforce rules using isolation and shaming practices. The person with leprosy or AIDS is evicted from inside the village walls. They lose some or all of the shared security that being part of the 'in' group gives. At work, the person who is 'non grata' is shunned at lunch and made feel the pain of being unwanted. Even in intimate relationships and families, this ignoring and enforced isolation is part of human tradition. George is experiencing some of this at present. Bankers will have some experience of this over the last 10 years. Good journalists expect some of it as a sign that uncomfortable truths might be close to the bone.
I have many memories of being very happily alone: Sitting on the front wall of our shared rented accommodation in medical school. This satisfactory state of mind was created in the moonlight after a night of frantic and energetic disco dancing. I could really move in those days. You may laugh and titter in scorn and derision. Trying to isolate me from your discomfort. Or join me in my laughter. But it is true. I was almost John Travolta. At least in my own head. The sense of happy exhaustion and relative silence after a night of dancing was what created that sense of peaceful isolation. Alone and SO content.
Another memory of peaceful isolation is taking a photo of a very long and very straight train track in central Australia on the road from Sydney to Adelaide via the coal town of Broken Hill. The rail line, pointed like a straight arrow for 50 miles and there, next of kin to this straight railway line, like a twin brother, was the road that I had been driving on for endless hours. The mysterious attraction of the far distant horizon beckoned me, like a sea captain sailing in search of the New World.
I was attracted to the idea of driving off this straight road in a four-wheel drive in the direction of desert scrub. No humans, no cars nor any modernity forever. The same attraction as the dizzying edge of the Cliffs of Moher in Clare. This is contemplative isolation. Dangerous? Possibly. We are sometimes called to danger and to excitement. We are invited to the bare edges of life. Is this the attraction of casualty work or the dangerous work of Doctors Without Borders?
When we experience the pain of loneliness we must ask whether people are just and fair, kind and reasonable. Were the paparazzi fair to Princess Diana? Were the citizens fair to Jesus? Do people guarantee us happiness? Can people sometimes guarantee us pain? Why do many people get more comfort, solace and companionship from animals and pets than they do from humans?
Where does peace in isolation reside? Eckhart Tolle indicated that it is in our own mind that we must mind the joy of solitude. It is ours to seek and ours to take as our given right. It is not to be asked for, or to be begged from others.
Others can cause us great joy, as grandparents know, usually. And others can be toxic to us. Group-think and group-abuse can be insidious.
Love and hate can ride side by side like a straight railway line and a very long road. We need differences of opinion and we need debate because we are always changing and hopefully evolving, never arrogantly thinking that we understand it all. We need the questioning disquiet of George Hook and the clamouring responses as essential parts of a safer democracy. Like patients who struggle to be honest with their doctor, we all need to feel safe enough to say the wrong thing in our struggle to find the right words. These right words are often travelling parallel to the wrong words as we explore our evolving future together as imperfect societies.