You are reading 1 of 2 free-access articles allowed for 30 days
Ahead of the curve — a tale of the unexpected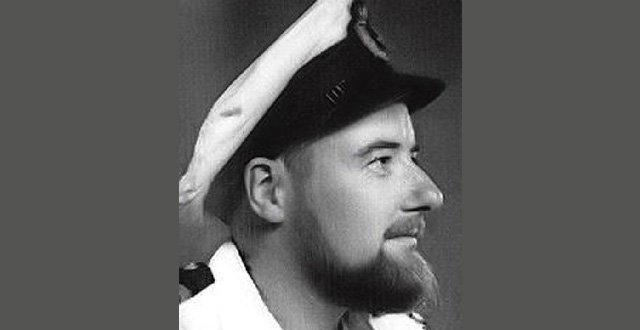 The story of an Irish transgender doctor is set to be made into a British movie, while Channel 4 has produced a documentary about him. The Trinity College Dublin (TCD) graduate, Dr Michael Dillon, is believed to be the world's first person to transition from female to male in the middle of the last century.
Born Laura Dillon in 1915 at Lismullen, near Navan, Co Meath, Laura's Australian mother died a few days after her birth and Laura was reared by three spinster aunts in Folkstone, England. Three more widowed, childless aunts lived nearby, so there was no male influence on her upbringing. She went on to study logic and philosophy at St Anne's College, Oxford. A notably masculine young woman, Laura threw herself into rowing and rowed for Oxford's women's team. The Daily Mirror published a photo of her at this time with the caption, 'Man
or woman?'
After Oxford, Laura was determined to become a man in an era when the word 'transgender' had not been invented. This was to involve a sharp shock to her family and society and painful life-threatening surgery. Sex change was unheard of in newspapers and her unusual move to change sex was later to provoke lurid media coverage. She began ground-breaking hormone treatment (including testosterone) in 1939 and underwent a protracted series of 13 operations stretching from 1943 to 1949, mostly carried out by the pioneering surgeon Sir Harold Gillies in Basingstoke. Sir Gillies is internationally renowned as the father of modern plastic surgery and was one of the leading surgeons of his day, earning a then massive £30,000 a year in the 1930s. He was heavily in demand post WW2 correcting facial injuries, though he is better known today for his
landscape paintings.
At TCD he is remembered as gruff and aloof, lacking in charm and tact and something of a misogynist. His class was half full of women students and he argued the view that women had inferior brains, annoying some of his classmates
In 1944, Laura changed her name and birth certificate to 'Michael'. Growing a bushy beard, Michael developed a deep voice, working in obscurity for some years in a badly-paid job in a garage in Bristol. Staying initially in digs, he was so horrified at the manners of others in the house that he moved to sleep in the garage.
Medical training
At the suggestion of a doctor friend of his aunts, Michael decided to study medicine, but his entry request was rejected by medical schools in London and Scotland.
However, in 1945 Michael entered TCD to study medicine. Friendly staff at Oxford lied to TCD that he had qualified at a male college. He took up rowing with gusto and rowed for Trinity, the testosterone treatment boosting his weight to 11 stone and four pounds, good for his frame of five foot nine inches. Fairly wealthy from inheritances, he bought a house in Oatlands Park, Ballsbridge, in Dublin 4, which would easily be worth a million euro today. He rented out part of this house and drove a Renault car, a rarity for a student at that time.
At TCD he is remembered as gruff and aloof, lacking in charm and tact and something of a misogynist. His class was half comprised of female students and he argued the view that women had inferior brains, annoying some of his classmates. Being 10 years older than the rest of his class, the age gap complicated his relative isolation.
Few suspected that Michael had once been a woman.
He continued to have further surgery in Basingstoke for his first four years at Trinity, returning for the start of term in the autumn, looking ashen, and sometimes using a walking stick. He lied that he had WW2 Blitz injuries that needed surgery. Michael had his post-surgical dressings changed in Baggot Street Hospital, Dublin 4, where the doctors most probably figured out the truth about his revolutionary surgery. He confided his sex change history to a female medical student close friend, but few if any others knew of his history. He smoked a pipe, drank whiskey and went to dances, but kept women at a distance.
Mindful of a family problem with alcoholism, Michael kept a strict limit to his drinking.
He wrote a book, Self: A Study in Endocrinology and Ethics. It was published in London and rapidly sold out. The book argues the case for transgender people, but Michael gave no information about himself and it did not reveal his secret. He also wrote plays, but none were staged, as well as poetry, and had a small book of his poems published in Belfast.
A meeting with his brother, Sir Bobby Dillon, was a disaster. Michael's brother was horrified at his younger sister's transformation into a male and rejected him. They never met again, but Sir Bobby was probably well aware that as he had no children, Michael was now in line for the family title to become the ninth Baron of Lismullen.
Medical career
As a student at Baggot Street Hospital, Michael seems to have carried out a supervised appendix removal. There are also outlandish claims about his supposed surgical ability which are most probably not true, such as he castrated a man, wishing to become female, though transgender literature trumpets this castration as a fact when Michael was a fifth-year medical student.
Michael qualified as a doctor in 1951 in a bleak Ireland in the era of de Valera. He had hoped to intern in Baggot Street, then a teaching hospital, but had to settle for an unidentified north county Dublin hospital with only 50 beds.
He was the sole houseman on £1 a week and reportedly quickly lost the negative characteristics he had displayed at TCD and turned into a very concerned, hands-on intern. Way ahead of his time, he introduced occupational therapy; his patients made leather goods. Consultants complained that Dr Dillon's wards resembled a leather factory floor. He drove patients to his home, cinemas, and the seaside, and found work for unemployed patients. Many were TB patients, hospitalised for years. He bought clothes from his own money for destitute patients and had radio earphones installed in every bed, the equivalent of broadband today.
Financially, Michael was well off; the Ballsbridge house was paid for and he had £7,000 from an inheritance, much of it from the aunts who raised him.
While Michael fended women off, an exception was Roberta Cowell who was also transgender, being born a man, who then became an attractive female following sex change surgery, also by Sir Gillies.
This was to involve a sharp shock to her family and society and painful life-threatening surgery. Sex change was unheard of in newspapers and her unusual move to change sex was later to provoke lurid media coverage


Dillon fell for this English female and was engaged to her, but only for a short time.
In 1952 he decided to become a ship's doctor, working for P&O Lines sailing worldwide — a career that was to last six years. Ever the innovator, he quickly learned that passengers were becoming bloated from the ships' five-course lunches and seven-course dinners, so he introduced exercise classes, largely unheard of aboard ships at that time. He taught children to swim, and on runs that had no passengers, he worked as a volunteer painter, decorating the ship to occupy himself. The touchiness of the Irish gentry came out from time to time; fellow crew members who called him 'Mike' were reprimanded, and were told to call him Dr Michael.
During extended shore leave, Michael worked short stints in an unidentified London Docklands hospital, where he viewed the embryonic NHS with horror, claiming it was wasteful, it encouraged unnecessary tests and treatments, and he voiced the opinion that the British government was wrong to interfere in medicine.
Exposure
Now very confident of his masculinity, back in London, there was yet another record Michael needed to change, probably with his eye on his brother's title. His entry in Debrett's Peerage, the gentry's yearbook, had continued to list him as Laura. Debrett's Peerage agreed to change this and said the other yearbook, Burke's Peerage, would likely follow. However it did not.
In 1958, London newspapers spotted the discrepancy and got word of Michael's sex change and to his horror he was ruthlessly hounded by reporters in every port as a freak. To avoid newspapers, he remained confined to the section of his ship furthest from the dock.
But Michael gradually tired of dodging the media. Long fascinated by Buddhism, he fled to India, got out of medicine and became a Buddhist monk, and at the same time, he became a successful freelance journalist, writing for Indian newspapers and had some books published in London. One final time, he again changed his name to Lobzang Jivaka — he had come a long way from his Protestant gentry roots in Meath. Unwelcome publicity came from Indian politicians, who claimed in Parliament he was using the cover of his monastery while secretly working as a British spy. Premier Nehru intervened with a denial, crushing gossip that Michael was watching the Chinese border near his monastery.
But the monastic vegetarian diet weakened Michael; even eggs and butter were off limits. In his TCD time, he was a hearty eater. Now he was becoming emaciated and could not lift small objects. In 1962 he was admitted to a hospital in the Punjab and died within a few days; the cause of his death, at the age of 47, has never been clarified. He may have died of a heart attack. The Daily Telegraph and the Church of England newspaper ran positive obituaries.
An iconic figure among transgender people, the movie will probably throw up some new details about his life. Michael's biographer, Liz Hodgkinson, says she has sold the rights to her book to an unnamed British film-maker and is working with him on a film script about Michael's life.
Channel 4, meanwhile, recently made a documentary about Michael and Roberta (Sex Change Spitfire Ace: Secret History).