You are reading 1 of 2 free-access articles allowed for 30 days
Advocating for Irish rheumatology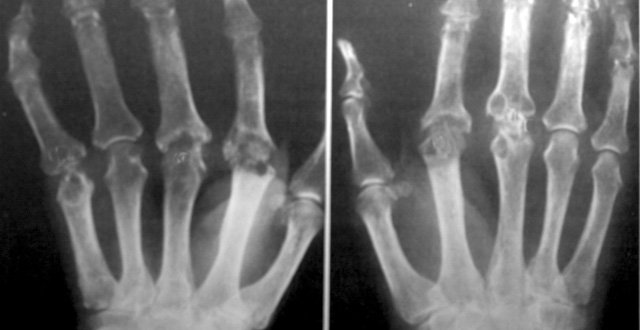 The Irish Society for Rheumatology (ISR) Autumn Meeting 2018 takes place on 19-21 September in the Killashee Hotel, Naas, Co Kildare.
According to ISR President Dr Sinead Harney, Consultant Rheumatologist at Cork University Hospital (CUH), the meeting agenda is "really varied" and there is "something for everyone".
"I think it will be good," Dr Harney told the Medical Independent (MI).
"The programme is exciting. It is an international programme and the reason we can get international speakers is the generosity of all industry, so we are always grateful for that. And the attendance is always very high, and the role of the allied health professionals — the fact we are tight with them — is good as well. We are looking forward to it."
Dr Sinead Harney, ISR President
Among the highlights will be a presentation by Prof Dirk Elewaut, Consultant Rheumatologist, Ghent University, Belgium, who will speak on 'The gut in spondyloarthritis vs the joint in inflammatory bowel disease: Two sides of the same coin?', while Dr Ian Giles, Consultant Rheumatologist, University College Hospital, London, UK, will discuss the topic 'Optimising the management of women of child-bearing potential living with rheumatic disease'.
"A lot of our patients are women aged between 30 and 45-50; it is an important time in their life and a lot of our drugs can be used safely [in pregnancy] so [Dr Giles] is going to speak on this area," noted Dr Harney.
Prof Luke O'Neill, Professor of Biochemistry in the School of Biochemistry and Immunology, Trinity College Dublin (TCD), will deliver a presentation titled 'Krebs Cycle reprogrammed for cytokines: New therapeutic options for inflammatory diseases?'
Prof O'Neill is "always really good", said Dr Harney, "and he brings immunology back to basics".
Another eagerly-anticipated presentation will be that of Prof Lihi Eder, Professor of Rheumatology, University of Toronto, Canada, who will speak on cardio-metabolic diseases in psoriatic arthritis.
Rheumatology Patient Initiative Fund (RPIF)
One of the important facets of the meeting will be presentations by winners of the Rheumatology Patient Initiative Fund (RPIF).
The RPIF is intended for innovative researchers undertaking a body of research in rheumatology in Ireland that will directly impact on patient care and quality-of-life.
According to Dr Harney, five winners will present their research. This initiative is particularly important, as it supports basic clinical research that will impact on patients and it has been made possible by an educational grant from UCB, outlined Dr Harney.
The meeting will also feature the presentation of the Bernard Connor Medal 2018, which is aimed at encouraging medical student participation in rheumatology during their undergraduate education and supporting student engagement with the activities of the ISR.
The medal is named in honour of Dr Bernard Connor, an Irish physician who observed and described the characteristic skeletal and clinical features of ankylosing spondylitis in 1693, while himself a medical student in Paris.
Funding
Funding, manpower and infrastructural constraints affecting the specialty will not be far from delegates' thoughts, according to Dr Harney.
Dr Tim Jones, Associate Lecturer at Oxford Brookes University, UK, will be presenting on building a business case for funding, and Dr Harney expects that this will be useful for delegates.
She said rheumatology has been "grossly under-funded in respect of consultants and infrastructure for the last 20 years".
Dr Harney underlined that "we are always fighting for funding and we are grossly under-funded".
"As President [I can say], we are all a bit demoralised, in that we need more consultants to keep pace with the workload…. also, the fact that general medicine over-impacts on our week. I spend more than 50 per cent of my week doing general medicine, so although there are 2.8 of us, there are actually only 1.4 here for this end of the country, in our department [at CUH]," said Dr Harney.
Levels of infrastructure vary across units, according to Dr Harney, who considered Cork as "probably the worst part of the country" in this respect.
At CUH, she said, lack of infrastructure to undertake day cases is causing huge problems in respect of patient care.
"In CUH, we have a prefab that was funded by industry and other than that, we have no physical footprint in the hospital," she stated.
Insofar as possible, patients with private health insurance who have been attending CUH and require infusions have been referred to private hospitals in the area, she outlined.
"But our public patients are waiting for up to nine months to get an infusion," said Dr Harney, adding that this care should be accessed within six months. "We are now stretching out to nine months of the year for six-month infusions, so we are on the verge of clinical risk and potentially leaving ourselves open to risk."
These service deficits are impacting on retention of trainees, as is the new-entrant consultant salary.
"Some who have gone to the UK who I thought would come back, haven't, for that reason [of new-entrant salary]. And then, they see how hard we have to work just to get slots for our patients to come in, and we do have to admit people overnight. We wasted 100 bed days here last year by having to admit people because we couldn't get them day beds, so the lack of day beds is critical in CUH."
Dr Harney said one of the helpful developments achieved through the National Clinical Programme for Rheumatology in recent years has been access to physiotherapists to undertake back pain clinics. But there remain many areas for improvement in respect of resourcing, she underlined.
Meanwhile, there will be a number of industry-supported satellite events on topical issues at the meeting, namely the MSD Satellite Meeting, where Consultant Gastroenterologist Dr Anthony O'Connor, Consultant Rheumatologist Prof Trevor Duffy and Senior Research Fellow in Psychology at TCD Dr Derek Richards will discuss the topic of 'Identifying and managing mental health symptoms in patients with chronic disease'; the Novartis Satellite Meeting, where Prof Peter Nash, University of Queensland, Australia, will provide an update on IL-17a in spondyloarthritis; and the AbbVie Satellite Meeting, where Prof Lihi Eder of the University of Toronto will deliver a presentation titled 'From psoriasis to psoriatic arthritis — can we improve early detection?'
ISR: Driving the specialty forward
The Irish Society for Rheumatology (ISR) is an organisation of about 150 members with specialist training in rheumatology. Members include consultants, trainees, scientists and researchers. The Society includes those who are based in the Republic of Ireland, Northern Ireland, the rest of the UK and some from further afield.
The ISR is a registered charity that organises and hosts regular platforms and conferences allowing members to present clinical and scientific material. It also promotes ongoing education and training in rheumatology at all levels and, in particular, in the postgraduate areas of professional training and higher medical training.
International links are maintained and developed to assist with the flow of information in the field. Currently, the Society enjoys links with a number of international bodies, including the American College for Rheumatology (ACR), the British Society for Rheumatology (BSR) and the European League against Rheumatism (EULAR).
For further information, visit www.isr.ie.