You are reading 1 of 2 free-access articles allowed for 30 days
Advancing understanding of anaesthesiology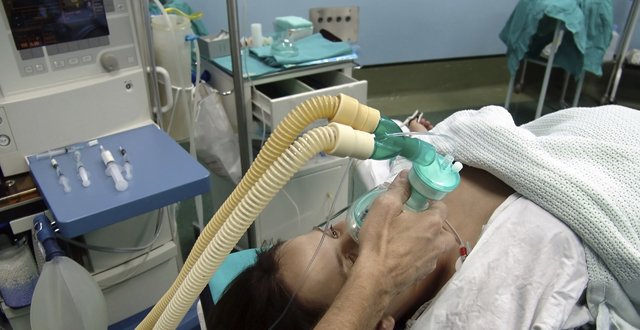 This year marks the 20th anniversary of the foundation of the College of Anaesthetists of Ireland (CAI). It was founded as an independent College in 1998 but dates back to the formation of the Section of Anaesthesia of the Royal Academy of Medicine in Ireland in 1946 and the foundation of the Faculty of Anaesthetists of the Royal College of Surgeons in Ireland in 1959.
Prof Kevin Carson's three-year term as CAI President will come to an end this year. Prof Carson, who is Consultant Intensivist Anaesthetist in Children's University Hospital, Temple Street, is due to step down from the role at the end of September, when Dr Brian Kinirons will become the new President.
Speaking to the Medical Independent (MI), Prof Carson said the role is one he has very much enjoyed. One of the highlights of his term was when President of Ireland Michael D Higgins was recently bestowed an Honorary Fellowship.
"An Honorary Fellowship is the highest award that the College can bestow and is reserved for those who have made outstanding contributions to anaesthesia, intensive care and pain medicine, as well as acknowledging academics and those in leadership positions who act as role models," according to Prof Carson.
"As a politician, poet and President, a human rights advocate and champion of the Irish language, President Higgins has been a leader in contemporary Irish politics for more than 40 years. He has played a significant role in advancing the arts, humanities and education in Ireland and further afield."
Overseas activities
President Higgins agreed to become patron of the CAI in 2016, a fact that is noted in its international global health activities. These overseas activities are vast, with partnerships in examinations in Malaysia, Oman, Bahrain, Jordan and Egypt.
CAI partners a flagship training programme in Malaysia in association with the College of Anaesthesiologists in the Academy of Medicine of Malaysia. The training programme has recently been endorsed by the Minister of Health in Malaysia and will be used to address the chronic shortage of specialist-trained anaesthetists in the country. The College has also recently signed a memorandum of understanding with the Chinese Society of Anaesthesiologists and the Chinese Medical Association to develop areas of co-operation and collaboration. According to the 2015 Lancet Commission on Global Surgery, five billion of the world's population are without access to safe and affordable surgical care and anaesthesia.
Prof Kevin Carson, President, CAI
"It is estimated that 143 million additional surgical procedures are needed in the low- and middle-income countries each year to save lives and prevent disability," commented Prof Carson.
This year, the CAI also sponsored two World Federation of Societies of Anaesthesia (WFSA) Fellowships in Ghana and Egypt to support low- and middle-income countries to develop a sustainable healthcare system.
"We continue to support the development of the College of Anaesthetists of East, Southern and Central Africa and later this year, a delegation from the College will return for a training programme in Malawi," Prof Carson stated.
Terminology change
The mission of the WFSA is to advance the profession, ensuring that safe anaesthesia provision and training is led by anaesthesiologists.
Accordingly, the WFSA defines anaesthesiology as the medical science and practice of anaesthesia. It includes subspecialty areas of practice, such as perioperative medicine, pain medicine, resuscitation, trauma management and intensive care medicine.
The WFSA views the delivery of anaesthesia as a medical practice and an anaesthesiologist as a qualified physician who has completed a nationally-recognised medical training programme in anaesthesiology.
In light of the WFSA, European and US use of these terms, the wider role of the anaesthesiologist, and in the context of advocating for the specialty, the College balloted its Fellows and trainees on the introduction in Ireland of these terms, replacing 'anaesthesia' and 'anaesthetist' with 'anaesthesiology' and 'anaesthesiologist'.
In Ireland, 60 per cent of those balloted were in favour of the changes.
"This will provide a massive opportunity for rebranding of the specialty and the chance to let the wider public know that anaesthesiologists are indeed perioperative specialist physicians," said Prof Carson.
This change in terminology for the specialty will occur in early September. Prof Carson said such a rebranding is necessary, as many people are not fully aware of the role played by the specialty. The Australian and New Zealand College of Anaesthetists is undergoing a similar process.
The interaction of anaesthetists with patients in the operating theatre is only one point of contact, albeit a highly effective one, "as we manage some of the sickest patients, including those from the extremes of age, from 500 gram neonates, to our most fragile senior citizens with many comorbidities".
"Recognition of these patients' preoperative condition allows for their stabilisation and optimisation. Anaesthetists are involved in the management of patients during their clinical journey, from the time of consideration of surgery, to and after their discharge home. As such, we lay claim to being perioperative physicians. Consultant anaesthetists make up approximately 12 per cent of the consultant workforce in Ireland and are the largest hospital specialty. It is estimated that through our specialty and subspecialties that we are involved in the management of 70 per cent of patients who pass through our hospitals."
Recruitment
Nationally, there is much debate about the factors influencing the consultant recruitment and retention crisis. In terms of anaesthesia, Prof Carson noted the positive fact that training programmes are over-subscribed.
"They are the highest subscribed training programmes in Ireland currently," he said.
"And we have more than double the number of applicants for our training programmes than we do [have] places currently. I think with workforce planning, obviously with NDTP [National Doctors Training and Planning], I'm hopeful there will be expansion in consultant numbers. We have young, well-trained people willing to accept the posts. For example, the recent posts that were advertised; they were well subscribed to. And people were returning from overseas very highly qualified, many of them with high third-level research degrees as well. So I think the future for anaesthesia is bright."
Prof Carson does not believe salary issues, such as the new-entrant salary cut, are the only considerations for consultants thinking about taking up a role in the Irish health service.
"Whilst income is an important determinant of successful recruitment and retention, it is not the only factor, with issues such as job design, quality of workplace conditions, office space, dedicated teaching and research time and work/life balance with reasonable rotas being key factors influencing doctors' decisions [whether] to work in Ireland," he said.
Prof Carson said the College is committed to supporting the sustainable growth of a diverse, high-quality and healthy anaesthesia, intensive care and pain medicine workforce so that all communities in Ireland have access to high-quality anaesthesia, pain medicine and perioperative services, provided by clinicians who are supported both personally and professionally.
"Over the past number of years, we have introduced a variety of wellbeing initiatives, like our mentoring programme, continuous improvement of our hospital site inspection process, introduced wellness as a core topic on our induction programmes, and advocated to Government, the Department of Health, HIQA, HSE and the Medical Council on the importance of medical workforce health and wellbeing," he stated.
Prof Carson said 2018 has been a "tremendous year in the life of the College", with many projects maturing and coming to fruition.
The CAI completed its specialty guidance document on ethics and professionalism to reflect the particular contribution from anaesthesia, intensive care and pain medicine, covering topics such as advocacy, consent, breaking bad news and end-of-life issues.
In line with best practice, it has recently updated its governance framework, developing a new strategic plan to help guide the organisation over the coming years.
"During my Presidency, I have supported the continuous improvement initiatives underway in the three robust pillars that support and lend structure to the various activities of the College. These pillars are training, education, innovation and research; examinations; and patient safety and standards. Over the past three years, our high-fidelity, award-winning simulation department continued to play an essential role in clinical education and training and I am delighted that we have just completed the development of a second purpose-built floor of the clinical sciences building for ICU/ED/ward scenarios. We look forward to forming new partnerships to expand our reach in this high-demand area."
Research and innovation remain a foundation and catalyst for the continued growth and development of the specialty. The College has doubled its research grant funding for Ireland-based research over the past three years and Prof Carson negotiated an annual grant from the British Journal of Anaesthesia for £50,000, with matched funding from the College for collaborative research.
"I have particularly enjoyed developing partnerships with international partners focused on improving patient care," said Prof Carson.
"Our participation in the Tri-Nations (Anaesthesia) Common Issues Group with the Royal College of Anaesthetists and the Australian and New Zealand College of Anaesthetists gives an opportunity to discuss issues impacting anaesthesia at global level, for example worldwide drug shortages. Notwithstanding our splendid headquarters building in Merrion Square, the College is a vibrant body made up of Fellows, members, trainees and administrative staff, with the Executive and Council at its heart. I've really enjoyed the time of my caretakership and leadership of the College and now look forward to the next challenge."
Prof Carson also wished Dr Kinirons every success as the incoming President of the College.