You are reading 1 of 2 free-access articles allowed for 30 days
Advances in the treatment of early penile cancer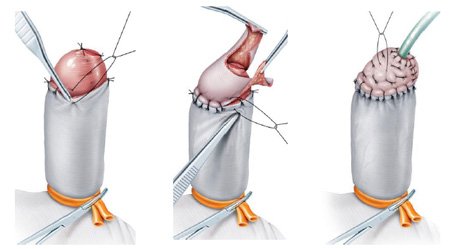 Discussion
Penile cancer represents just below 1 per cent of all male malignancies and has an incidence in Europe and the US of approximately 1/100,000 men with a peak in the sixth and seventh decades. The incidence in Brazil is eight times higher, and one of the lowest levels of incidence is found in Israel. There are approximately 400 cases per year in the UK and 20-to-25 cases per year in Ireland, with squamous cell carcinoma (SCC) accounting for 95 per cent of penile cancers. Risk factors for penile cancer include the presence of a foreskin (ie, uncircumcised), phimosis with recurrent infection, smoking, immunosuppression, high-risk sexual activity and human papillomavirus (HPV) infection.
Penile cancer is extremely rare for those circumcised at birth, and having a neonatal circumcision reduces the odds ratio of developing the disease to 0.33. Of note, adult circumcisions have no effect on the development of penile cancer. Phimosis and recurrent infections with poor hygiene increases the risk, and concurrent areas of lichen sclerosis are found in 50 per cent of penile cancers.
Smoking confers a dose-dependent risk, with smokers 2.3 times more likely to develop the disease, with a relative risk reduction of 16-to-20 per cent for ex-smokers. Smoking also increases the odds of developing invasive disease four- to five-fold.
High-risk HPV subtypes for the development of penile cancer include subtypes 16/18, whereas the presence of HPV6/11, are associated with genital warts (condyloma acuminata).
Elements that confer a poor prognosis are the presence of sarcomatoid elements, high-grade disease, lymphovascular invasion, perineural invasion, and advanced stage.
Penile cancer is staged using the TNM classification. Tis and Ta refer to non-invasive lesions without connective tissue invasion, T1 refers to sub-epithelial spread, and T2 lesions invade the corporal bodies (spongiosum cavernosa). T3/4 lesions are much more rare and involve the urethra and surrounding structures, respectively. They are associated with higher levels of recurrence, metastases and disease-specific mortality (See Figure 2).

Figure 2. 2009 TNM Classification of Primary Penile Lesion (T stage)
Diagnosis
There is generally a significant delay to presentation of about six-to-nine months, which is multifactorial. Reasons include a fear of acquisition of STDs and passage onto the partner (and therefore concealment), inaccurate data acquired from the Internet, a fear of a loss of masculinity, sexual dysfunction and voiding dysfunction.
Full work-up of penile cancer includes a thorough urological and sexual history, including the lesion itself, the effect on function, associated risk factors and comorbidities.
Examination of the penis should include clinical appearance and measurement and inguinal nodal examination. A biopsy is not usually required if the lesion is clinically obvious, and if the nodes are easily palpable, then fine-needle aspiration for cytology or excision is likely. Imaging is not usually essential in the initial period, and includes modalities such as Caverject-enhanced MRI to assess for cavernosal spread, contrast-enhanced CT to assess for local lymphadenopathy (if nodes palpable), and PET-CT, which is superior in detecting metastatic spread.
The important point is that these lesions are dealt with in supra-regional networks dealing with approximately >20 cases per year.
These have been demonstrated to increase the percentage of penile-preserving surgery (>10x-fold), and to reduce the risks of local recurrence and disease-specific mortality.
All cases must also be discussed in a multidisciplinary setting.
Treatment
Traditional teaching suggested excision of the lesion with a 2cm margin. While surgically straight-forward, and with acceptable recurrence rates of 0.7 per cent for total penectomy and 4.6 per cent for partial penectomy, this was an emasculating procedure with significant morbidity, not least of all the psychological trauma experienced by men post-operatively (see Figure 3).

Figure 3: Penectomy
Following a number of seminal papers regarding the effects of penile amputation, it became evident that penile-preserving surgery was necessary on a number of grounds. Maddineni et al (2009) demonstrated evidence of pathological anxiety (31 per cent), evidence of post-traumatic stress disorder (40 per cent) and avoidance behaviour (25 per cent) in those who underwent radical surgery. Furthermore, Opjordsmoen et al (1994) showed that nearly one-in-three men would risk a reduction in long-term survival in order to remain sexually potent. This is especially evident, given that epidemiologically penile cancer can affect up to 20 per cent patients <40 years old, and that in Europe/US 80-to-90 per cent of penile cancers are confined to the glans penis.
Radiation/brachytherapy was previously used for localised disease (T1/T2; <4cm), however with high rates of urethral strictures, meatal stenosis and recurrence rates of 40 per cent, it is now no longer used as standard treatment.
Topical chemotherapy (5 per cent 5-fluorouracil) can be used for superficial (Tis/Ta) disease, and works best in conjunction with circumcision. It is applied topically on alternate days for four-to-six weeks, and acts as an antimetabolite pyrimidine analogue by reducing levels of thymidine and inducing apoptosis after incorporation into tumour DNA. It results in a complete pathological response in 50 per cent of patients (Al-Najjar et al, 2012).
Topical immunotherapy (5 per cent imiquimod) is considered a second-line treatment to 5-FU and is given as exactly the same regimen. Its exact mode of action is unclear, however it is thought to induce a TH-1 T-cell anti-tumour response through the activation of toll-like receptors. It results in a complete pathological response in 50 per cent of patients (Al-Najjar et al, 2012). However, unlike 5-FU, there is no partial response to this agent; it either works or not.
Photodynamic therapy is not yet an established treatment and consists of two-to-eight treatments of applying a non-coherent lamp to illuminate a pre-treated area with a topical photo-sensitising cream such as delta-5-aminolevulinic acid. Complete responses can be seen in 40 per cent of patients (Paoli et al, 2006).
CO2 laser therapy acts at a tissue depth of 2.0-2.5mm and results in both excision of the lesion and excellent healing underlying tissue within one month. However, local recurrences are seen in 26 per cent of patients with Tis lesions, and 22 per cent for T1/T2 lesions (Van Bezooijen et al, 2001).
Nd-YAG laser therapy acts at a tissue depth of 3-to-5mm and can treat larger lesions with a lower local recurrence rate of 14 per cent for Tis lesions, and 40-to-50 per cent for T1/T2 lesions (Windahl et al, 2003). However, the coagulative necrosis effect precludes the ability to send tissue for analysis, and lesions take up to three months to heal. Neither the CO2 or Nd-YAG lasers, are considered suitable to treat greater than T2 lesions.
Glans resurfacing (total/partial) and to a lesser extent glansectomy have begun to revolutionise the management of early penile cancer. They have allowed the complete pathological analysis of specimens for accurate staging, with the added ability to perform intra-operative frozen section (see Figure 4).

Figure 4: Total glans resurfacing using split-thickness skin grafting
There were initial concerns regarding total glans resurfacing, with recurrence rates >30 per cent for Ta/T1 lesions. However, following work by Hoffman et al, where 50 per cent of margins were <10mm, and subsequent work by Minhas et al demonstrating cases where 33 per cent of surgical margins were <5mm, there is no evidence to suggest that this has any long-term associated impact on survival, especially given the accurate staging and prognostic ability of this procedure.
Recurrence rates are now down at 4 per cent, which is comparable to radical surgery. The major benefit however lies with the vastly superior functional outcomes delivered, with 100 per cent of men able to void in the standing position, 98 per cent cosmetic satisfaction, 80 per cent potency and 45 per cent able to achieve penetrative intercourse (Hegarty et al).
Partial glans resurfacing is appropriate for solitary lesions involving <50 per cent glans, and allows for near-complete preservation of glanular sensation. Shabbir et al (2011) have demonstrated an unexpected rate of invasive disease in up to 40 per cent of specimens, however, all of these could be successfully treated with further surgery. Glansectomy is an appropriate modality of penile preservation for T1/T2a penile lesions and has recurrence rates of up to 4 per cent.
In summary, treatment of early penile cancer should take place in a specialist supra-regional centre and should be tailored to the patient, taking into account the cancer's stage and grade, age, expectations, co-morbidities, and length.
Cosmetic, functional, psychological and oncological outcomes can now be optimised following MDT discussion to fit the patient, with penile preservation techniques now available in Ireland.
Case report
A 65-year-old male has presented with a six-month history of a wart-like growth on his glans penis (see Figure 1). He is a smoker, with no history of UTIs. It has not affected sexual intercourse, and was unsuccessfully treated with topical steroids by his GP.

Figure 1
How would you approach this issue?