You are reading 1 of 2 free-access articles allowed for 30 days
Advances in kidney cancer treatment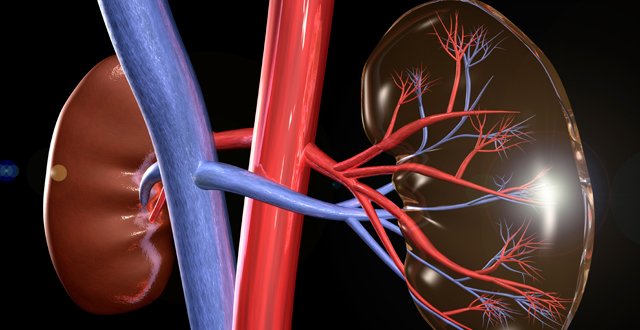 In Ireland, kidney cancer has been increasing in the last 20 years. According to the Irish Cancer Society, approximately 150 women and 230 men are diagnosed with it each year. Renal cell carcinoma is the most common type of kidney cancer in adults. It accounts for approximately three per cent of adult malignancies and 90-95 per cent of neoplasms arising from the kidney.
Dr Derek Power, Consultant Oncologist, at Mercy University Hospital Cork and Cork University Hospital, told the Medical Independent (MI) that there has been considerable progress made in the treatment of the disease, both in the form of surgery and medication.
Diagnosis
Early diagnosis of the disease is of paramount importance. The signs of early kidney cancer can initially be vague. Often it is discovered by chance during a scan done for another reason. The main symptoms of kidney cancer include: Blood in the urine; a lump in the kidney area; painful spasms in the kidney tubes or bladder; a dull pain in the side; high temperatures and night sweats; tiredness and weight loss. Blood in the urine is the most common, and classic, symptom of kidney cancer. In terms of diagnosis, biopsy is still the 'gold standard'.
Prognosis
Dr Power said that the prognosis for people diagnosed with stage 1 to 3 kidney cancer is excellent. In the early stages of the disease (stage 1 and 2) the cancer can be cured by surgery alone. With stage 3, the outcomes can vary. The Leibovich score and Fuhrman grade are two classification systems used to ascertain the severity of the disease and to predict the likelihood of the cancer reappearing or not.
"The early stage of the disease has a fantastic cure rate, of about 80 to 90 per cent," according to Dr Power.

Dr Derek Power
"But the high Leibovich score disease, or stage 4 disease , when it has spread beyond the kidney, has less of a good outcome. Having said that, [with] even advanced kidney cancer the prognosis in most people is years, two-to-three years at least, and that's a median. Fifty per cent of people would do considerably better than that. There is no screening for kidney cancer, unlike for breast cancer, unlike for cervical cancer. Sometimes, the symptoms can be a little vague. Sometimes the symptoms aren't really there at all, they are only picked up by chance. But I think generally we are doing well in how early it is picked up."
Dr Power said that the treatments for kidney cancer are also improving.
"The surgery now is excellent. It can be minimally invasive, it can be laparoscopic. Patients can recover from early stage surgery very well. And also for advanced disease, we have a whole load of new drugs now that didn't exist years ago and patients can do really well on these drugs for a long time."
Surgery
Surgery is necessary in the vast majority of patients who have disease confined to the kidney. There are different types of surgery: Radical nephrectomy; partial nephrectomy or laparoscopic surgery. The type of surgery selected depends on the size of the tumour. For example, partial nephrectomy, which can either be an open or a laparoscopic operation, is usually performed when the tumour is small, ie, less than 4cm in size.
"If the tumour is taking over most of the kidney invariably it would be an open operation," according to Dr Power.
"However, if the tumour is only taking up part of the kidney, say the lower half or the upper half, the surgeons would be able to remove this laparoscopically without doing an open operation. Another factor to be taken into consideration when deciding the type of surgery is the fitness of the patient, and the size of the patient. If they don't have many co-morbidities and they are very fit, they are considered a good candidate for laparoscopic surgery. But if somebody is overweight or obese, and they have a lot of medical problems like a bad heart and so on, they would have an open operation rather than a laparoscopic one. Whether they have previously had surgery is another determining factor. If somebody has had bowel cancer previously or any one of number of surgeries in the abdomen it is much harder to do that laparoscopically than it is open. So there is a whole variety of reasons. Laparoscopic surgery is now much more common than it was. A lot of surgeons now are trained in laparoscopic techniques and also for the patient and for the hospital the stay-time in the hospital post-operatively is shorter, the recovery is quicker and the patient gets home quicker, which is in everyone's interest."
Medication
Dr Power also explained that the medications available for treating kidney cancer have dramatically improved over the last number of years. Evidence amassed over the past two decades has shown kidney cancer to be extremely resistant to chemotherapy, meaning that alternative treatment approaches are necessary.
The pivotal event in the development of the cancer is angiogenesis, or blood vessel growth. As a result, the first-line therapies for kidney cancer are antiangiogenics. These include drugs such as sunitinib, pazopanib, sorafenib, and axitinib. The medications serve to starve the tumours by disrupting the blood vessel network supplying tumours with oxygen and nutrients needed for survival and growth.
For patients with kidney cancer whose disease progresses on one antiangiogenic therapy, there is evidence that they may benefit from switching to a different antiangiogenic drug .
Immunotherapy
Another medication type that has advanced the treatment of the disease is immunotherapy. The treatment was used in the past, but the medications, interferon and interleukin, were very toxic and associated with extreme side effects. However, recently developed newer agents, such as nivolumab and pembrolizumab, stimulate the immune system in a more targeted way to fight kidney cancer, and the side effects are much reduced.
"This has been very, very successful to date," according to Dr Power.
"The drug nivolumab is probably the one that has been developed the most. This has been shown to be superior to some of the antiangiogenic agents. And these drugs are given every couple of weeks for many, many months and they have been incredibly effective and there are more immunotherapy drugs that are coming. That is a whole new class of treatment for kidney cancer that is really only coming on line now."
mtor inhibitors
There are also medications that inhibit the mammalian target of rapamycin (mtor) mechanisms. Aberrations of mtor-mediated signalling pathways and mtor upregulation have been discovered in many different tumour types, establishing the mtor pathway and its inhibition as a promising treatment target in human cancers. Mtor inhibitors, which are used as a second-line therapy, include everolimus and temsirolimus.
Everolimus is an oral mtor inhibitor that has been shown to have both immunosuppressant and anti-neoplastic properties.
Temsirolimus is a specific inhibitor of mtor kinase that binds to an intracellular protein, Fkbp12, which in turn forms a complex that inhibits the mtor pathway. By inhibiting mtor signalling, temsirolimus inhibits the translation of mRNA that encodes proteins required for G1 progression and S-phase initiation, and that mediate cell growth and angiogenesis.
VEGFR
Another promising development is the new medication cabozantinib. The medication is an oral, small-molecule tyrosine kinase inhibitor that targets vascular endothelial growth factor receptor (VEGFR) as well as MET and AXL, each of which has been implicated in the pathobiology of metastatic renal-cell carcinoma or in the development of resistance to antiangiogenic drugs.
A randomised, open-label, phase 3 trial, published in the New England Journal of Medicine at the end of last year, evaluated the efficacy of cabozantinib, as compared with everolimus, in patients with renal-cell carcinoma that had progressed after VEGFR-targeted therapy.
A total of 658 patients received cabozantinib at a dose of 60mg daily or everolimus at a dose of 10mg daily. The primary end point was progression-free survival. Secondary efficacy end points were overall survival and objective response rate.
Median progression-free survival was 7.4 months with cabozantinib and 3.8 months with everolimus. The rate of progression or death was 42 per cent lower with cabozantinib than with everolimus. The objective response rate was 21 per cent with cabozantinib and five per cent with everolimus.
A planned interim analysis showed that overall survival was longer with cabozantinib than with everolimus but did not cross the significance boundary for the interim analysis.
Adverse events were managed with dose reductions; doses were reduced in 60 per cent of the patients who received cabozantinib and in 25 per cent of those who received everolimus. Discontinuation of study treatment owing to adverse events occurred in nine per cent of the patients who received cabozantinib and in 10 per cent of those who received everolimus.
According to the study, progression-free survival was longer with cabozantinib than with everolimus among patients with renal-cell carcinoma that had progressed after VEGFR-targeted therapy.
Dr Power said that the data for the drug is "very promising" but it as yet unclear where exactly it will fit into the treatment paradigm.
Overall, Dr Power said that the development of these agents have dramatically improved the outcomes for patients with kidney cancer.
"The effect of these new agents has been substantial and the evidence behind them is strong," according to Dr Power.
"They have been significantly able to reduce the progression of the disease. Patients can live much longer with these drugs than without them. A lot of these drugs are tablets. So people with advanced kidney cancer can take tablets and can travel around and be reasonably independent, which really is a positive development."