You are reading 1 of 2 free-access articles allowed for 30 days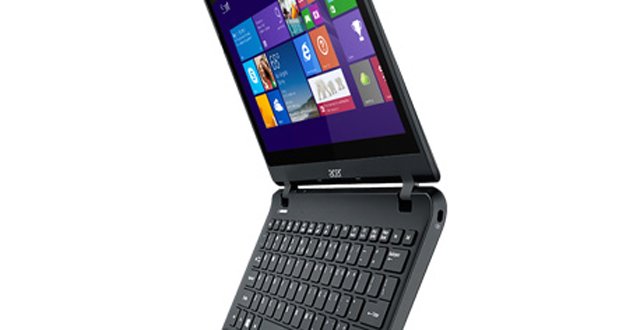 The TravelMate Netbook series is the perfect workmate — light and portable with a great battery life, it stands out from a crowd because of its unique FlowCurve design. The large, precision touchpad is optimised for accuracy and sensitivity, giving you a touch-gesture experience that's as smooth as on a touchscreen.
It is thin and light, so you can tuck it in your bag and forget about it. Plus, it combines impressive processing with huge storage for great productivity wherever you roam. It is designed to not require a cooling fan, so it runs cool and whisper-quiet for a very comfortable user experience.
Product: Acer TravelMate B115-M-C9SJ
Product type: Notebook
Operating system: Windows 8.1 SST 64-bit
Processor: Intel Celeron N2840 / 2.16GHz (2.58 GHz) / 1MB cache
Memory: 4GB DDR3L
Storage: 500GB HDD / 5,400RPM
Optical drive: No optical drive
Display: 11.6" LED backlight 1,366x 768/HD
Graphics: Intel HD Graphics
Networking: 802.11n, Bluetooth 4.0 gigabit ethernet
Battery: Four-cell — up to 10 hours
Colour: Black
Dimensions: (WxDxH) 29.1cm x 21.1 cm x 2.12cm
Weight: 1.32kg
Environmental standards: Energy Star qualified
Available at Right-Click for €399
Machete Spatula
The Machete Spatula is the perfect BBQ spatula for the guy or lady who loves to cook outdoors.
The Machete Spatula is a novel new take on the regular spatulas and can help you 'beat' your way through the smoke and heat of the BBQ. If it's thirsty work, you can use the trio of bottle openers featured close to the handle of this gadget. The Machete Spatula is a high-grade accessory made with quality materials and comes with an ergonomic oak handle, while the blade is made from Stainless Steel.
Perfect for flipping burgers, steaks or any meat for the summer ahead.
€18.00 @ www.thegadgetstore.ie and @ B Cool! Dundrum Town Centre
LED Lenser P3 AFSP
As the world leaders in producing flashlight technology, LED Lenser is always turning heads with its ingenuity. The P3 AFSP has an amazing 75 lumens of light output — that means it is super bright considering its relatively small size. It can be kept as a keyring and will always be available in case of little emergencies, inside the house or on the road.
The torch also comes with an IPX4 waterproof rating and the brilliant focus system patented by LED Lenser.
All in all, a great flashlight that will take up so little space but has a million opportunities to be useful.
It also comes with the battery included.
€31.95 @ www.thegadgetstore.ie and @ B Cool! Dundrum Town Centre
Hulk Fist 3D FX Light
A cool gift for the younger — or not so young — fan of super-heroes, comics and graphic novels, the 3D FX Lights are novel and functional gadgets. This one is the 'Hulk Fist', which will give the appearance of smashing through a wall.
Each fist comes with the cracked wall transfer that simply sticks onto the wall and there is a guide to direct you to connect the fist in the right place for maximum visual effect. The screws are also supplied and the gadget is easy to set up and place. The Hulk FX Light uses batteries and turns on via a small switch underneath. A cool green glow will keep the room lit just nicely so children need not be afraid of the dark anymore.
Also available are Thor's hammer, Captain America's shield and the Ironman mask.
€49.95 @ www.thegadgetstore.ie and @ B Cool! Dundrum Town Centre
Pocket Click Stick
The Click Stick is a huge success and is still as popular now as when we launched it in December. It is probably the best 'selfie' stick on the market. Now, the Click Stick has been made smaller so that it fits in a pocket or a handbag, making it far more portable and easy to carry around.
The Pocket Click Stick still has the easy-to-use click button to take those 'selfies' and can drastically change the way you take photos and group shots.
The Pocket Click Stick is 17cm when folded, so it easily fits into any pocket or bag. For convenience, no pairing or batteries are needed.
The Pocket Click Stick is a quality gadget, providing something that works well and is highly portable.
€19.95 @ www.thegadgetstore.ie and @ B Cool! Dundrum Town Centre