You are reading 1 of 2 free-access articles allowed for 30 days
A taxing ordeal for NCHDs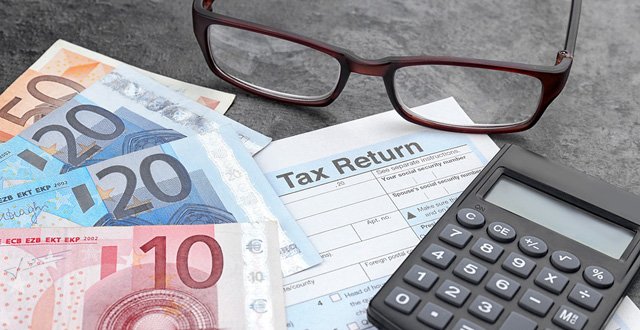 Most of us have had the frustrating financial experience of being emergency taxed before. But can you imagine being emergency taxed four times a year? This is the unfortunate reality for some NCHDs working in public health services in Ireland.
It is causing untold hardship and is leaving some doctors unable to pay for basic day-to-day expenses, fork out for hefty rental deposits and provide for their families.
NCHDs training in Ireland's hospital system must change jobs twice a year and up to four times a year in some cases.
Each time they move location, they are emergency taxed by their new hospital as they await their P45 tax form from their departing hospital.
According to NCHDs currently working in Irish hospitals, it can take two months before a P45 is issued in certain instances, resulting in some doctors being emergency taxed for up to three months.
Different schemes
As Dr Barbara Duffy, medical SHO tells the Medical Independent (MI), each rotation is like starting a new job.
"Even though you're still working for the HSE they all operate under different payment schemes. Essentially, you have to get your P45 from your last hospital before you start in your new hospital, but you can't do that because your overtime is paid in arrears," Dr Duffy remarks.
"So, basically there is about a two-month changeover period where you're being emergency taxed in the hospital where you're earning your salary and all you're getting is your overtime from your last job, which isn't enough to live off."
Former IMO President Dr John Duddy, a neurosurgery SpR at Cork University Hospital, says that because each hospital is treated as a different employer by Revenue, an NCHD is commenced on emergency tax with each new employment.
"Many training schemes posts (especially at BST level) and most intern posts are of three months duration so this can happen up to four times in one year. With backdating of pay and delays in obtaining P45s, a lot of NCHDs end up on emergency tax for a large proportion of any tax year. This obviously creates problems with cash flow for NCHDs who have debts and rents to pay, or families to support."
When Dr Duddy was a surgical SHO he ended up on emergency tax three times in one tax year. He believes the obvious solution is a single unified payroll for all NCHDs nationally.
"This has been identified by the HSE as a solution in previous meetings the IMO has had with HSE HR on this issue. However, it would require a large investment in IT systems and there remains a historical reluctance to fund payroll IT systems for the health service after the PPARS fiasco many years ago."
Dr Jenny Stokes, SHO in obstetrics at the Rotunda Hospital, Dublin, tells MI that when she first started working at Naas General Hospital in Kildare she was getting paid more in overtime from Tallaght Hospital, Dublin, where she was based previously, than she was from her basic salary at Naas, due to being emergency taxed.
"I spent three months in Naas on a 'Week 1', which is a little below emergency tax, because the tax office just hadn't sorted out my P45 and P60 despite the fact that I had sent them in," Dr Stokes reveals.
"I don't have dependents but a lot of NCHDs have a family and if you can't guarantee that your pay is going to be even just your basic every month at the correct tax level it's incredibly frustrating."
The differing pay periods at hospitals can also wreak financial havoc on unsuspecting NCHDs, Dr Stokes explains.
"There's the other issue where some hospitals pay every two weeks and others pay every month. When I was in Naas it was every two weeks but then I came to the Rotunda and it was every month. I had six weeks of being unsure of what I would be paid."
According to NCHD Dr Niall O'Connell, emergency tax is a "massive issue" for hospital doctors training in Ireland.
"People who work in a salary job know exactly how much they're taking in every month. They can easily make payments if they are permanent whereas for doctors, even though you are technically permanent, every time you move around your salary changes drastically. If you're being emergency taxed there can be a significant reduction in your monthly income for a period, which can put huge financial pressure on doctors."
In Dr O'Connell's experience it takes a minimum of six weeks to get a P45 from most hospitals.
"That means for that interim period there is a significant financial pressure put on doctors when they change locations; that's in the majority of hospitals, I won't say every hospital, but in the majority of hospitals when you move between them you're waiting a number of weeks.
"In one hospital I had to wait three months, which means you're being emergency taxed and if you have a family and financial commitments you can be pretty badly off and easily default on payments for loans. It can put a lot of pressure on people," he maintains.
Basic errors
Not only do NCHDs have to grapple with emergency tax difficulties, they are also victim to ongoing errors in their pay cheques.
Several NCHDs have reported basic errors in pay, including being underpaid due to having the incorrect pay grade applied. Many others have had their overtime hours collated incorrectly.
Dr O'Connell had the unwelcome experience of having to repay Revenue thousands of euro after the HSE listed him in the incorrect tax bracket when he changed jobs.
"Having moved hospital two years ago every six months, in the second half of the financial year when I moved hospitals my tax band wasn't adjusted accordingly and I was taxed at the lower rate throughout the whole year so my tax credits were incorrectly applied to my wages, all because I had moved hospitals. Because of that the following year I was told I owed the taxman €5,500," he explains.
Dr O'Connell discovered the error when he contacted Revenue over a separate issue and Revenue then realised he had underpaid tax.
But this was not the only time the HSE made a mistake in relation to his pay. Twice in the last two years Dr O'Connell has had to have his HSE pay grade altered because he was put on the wrong pay grade and underpaid.
"Every time I move location I have to provide evidence from my previous employer of my pay grade even though the HSE a few years ago introduced a central system where we upload all our documents that can be shared with the local health authorities. Yet, every time we move hospitals we have to provide the same information over and over again. Only for people checking, many doctors, I suspect, are being underpaid."
Dr Stokes has also had to correct a hospital's accounts system when she discovered on examining her pay cheque that she was not paid for all the overtime hours she should have been paid for.
"I remember there was one time where I was due 15 hours of overtime and it was only that I had gone through my pay cheque with a fine-tooth comb that I even picked that out. What's happening is we're having to look at our pay cheques at the end of every month and do the job that finance is meant to be doing, yet we're doing it and comparing our hours. I have to put my hours into my phone every day to keep track of what I'm doing and make sure I'm getting paid for it."
Contracts
Dr Stokes alleges that some hospital doctors are not being paid as per their contract. For instance, the NCHD contract states that in cases where doctors hold certain undergraduate physiology degrees they are entitled to be paid at SHO 2 and not SHO 1 level.
This means many should be getting a higher salary than they are at present.
The IMO has had what it describes as "tentative engagement" with the HSE on this issue and talks are continuing.
According to IMO Director of Industrial Relations (Consultants and NCHDs) Mr Anthony Owens, significant ongoing work concerning contract issues takes place with the HSE, such as ensuring doctors are on the right pay scale and that they are being paid appropriately.
There is another issue whereby some NCHDs commence work without having signed their contract.
Dr O'Connell contends that too many hospitals fail to issue a contract in a timely manner prior to commencing work. As such, many NCHDs are actually undertaking their clinical duties without having read their new employment contracts.
Dr Stokes says the problems are compounded by the fact that NCHDs have little education about what they should be getting in terms of pay or how to manage tax.
"I'm going to have to get an accountant to wade through my pay cheques to make sure I'm not being done over. They make it really difficult in terms of tax, overtime, living-out allowance; your pay cheque is actually really hard to understand."
Dr O'Connell believes that ongoing problems with pay cheques is affecting doctors' relationship with HSE management.
"Unfortunately the position many doctors are in now is that there is a lack of trust between doctors and hospital management. We feel we have to go through our contracts, our salaries, our pay slips, everything with a fine-tooth comb to make sure we are being paid honestly. For many of us we have been in the position where we have had to do this and retrospectively found that we have been underpaid by quite a significant amount."
A spokesperson for the Forum of Irish Postgraduate Medical Training Bodies says "it actively advocates on behalf of all medical trainees and their trainers with key stakeholders across the health service".
"While the Forum's remit does not extend to specific issues relating to the terms and conditions of employment – which fall under the auspices of the relevant representative organisations – it, together with the constituent training bodies, continues to engage with the MacCraith process in seeking to address a range of cross-cutting issues that affect the recruitment and retention of medical trainees across the health service."
According to a spokesperson for the Irish College of Ophthalmologists (ICO), while the matter has not been raised with the College as a specific issue, the ICO endeavours to "support rotations for trainees by liaising directly with hospital manpower managers at the earliest opportunity to share the contact details of all rotating trainees so that the employment issues can be resolved well in advance of the change over dates".
"Similar to all the training bodies the selection process for incoming trainees is now carried out during the first quarter of the year so that allocations are made as soon as possible," the spokesperson added.
Revenue continues investigation of consultants' tax issues, with 270 interventions open
While NCHDs are often paying too much tax, it is the controversial 'tax planning' strategies employed by some consultants that have attracted the most publicity – and scrutiny from Revenue.
In 2010, Revenue initiated a review of the tax affairs of consultants in the Dublin region, following concerns about a tax planning strategy being promoted within the medical profession. Following an initial review of a number of cases, the project was expanded to the tax affairs of consultants nationally in 2013.
According to Revenue, the programme's main focus has been to address the tax issues arising from the incorporation of consultants' businesses. The tax risks identified include the purported disposal of goodwill by consultants to their controlled companies; cross-charges being made between consultants and their controlled companies that lack any commercial basis; the claiming of personal expenses against professional income; insufficient or no supporting documentation to support large expenses claimed as tax deductions; excessive/incorrect tax deductions claimed in relation to salaries/pensions of spouses and children; and the deferring of professional income to later tax periods, thus delaying taxation.
A spokesperson for Revenue told MI: "Revenue is satisfied that the Medical Consultants Compliance Programme has identified, addressed and is continuing to address relevant risks in respect of the tax affairs of medical consultants. This is an ongoing programme in the context of Revenue's overall compliance framework and strategy."
In the first six months of 2017, the total yield arising from this compliance programme was €5,945,462 (€1,850,841 in tax; €3,465,074 in uplift, which is estimated tax receipts that have been saved or will be collected in future as a result of the intervention; €405,507 in interest; and €224,040 in penalties). The total yield from 2013 to the end of June 2017 was €61,909,203.
Revenue had opened 829 interventions to the end of June 2017 since the expansion of the programme in 2013.
At 30 June, there were 270 open interventions with a further number expected to commence in the short term. An intervention may relate to a medical consultant and/or his/her connected company/companies. A spokesperson for Revenue commented: "It is not possible to provide a timeline for the completion of the programme. Cases are prioritised based on risk and Revenue will continue to carry out compliance interventions in response to identified risk."
Some 36 cases had been published in the quarterly List of Tax Defaulters, arising from this compliance programme, as at 30 June.
Medical professionals have previously called on Revenue to publish guidance for consultants on incorporation. On the tax treatment of 'goodwill', Revenue's spokesperson said this is a complex area of law. "Revenue guidance for practitioners in this respect is under consideration and will be provided in the coming months," they added.
There have been cases brought to court by consultants surrounding alleged financial advice received. These cases are ongoing.
The Taxes Consolidation Act, 1997 allows a Revenue officer to disclose taxpayer information to a professional body where he or she is satisfied that the work of an agent does not meet the standards of a professional body.
Revenue's spokesperson commented: "Such referral is considered in cases of significant and/or repeated non-adherence to professional standards. To date, there has not been any referral by Revenue to a professional body arising from the medical consultant project."
Solutions
Dr Louise Hendrick, HSE National NCHD Lead and National Doctors Training and Planning (NDTP) Fellow, says that the HSE is aware of the taxation and payment problems and their impact on NCHDs.
"The NDTP has done a huge amount to address the paperwork/documentation burden so that information such as bank account/payment details, NCHD record of experience and grade are now managed through the National Employment Record system, which has helped NCHDs significantly," according to Dr Hendrick
"However, centralisation of payment is challenging, and whilst payment has been centralised for a very small number of doctors working in specific areas such as Public Health, the structure of the healthcare system specifically relating to HSE bodies and section 38 agencies means that implementing a solution for the broader healthcare system will take time to remedy.
"The good news is that the national integrated staff records and pay programme is currently underway and is working to streamline HR and payroll systems within the HSE bodies as a priority, and once successfully implemented the plan is to roll this out to the section 38 hospitals. As National Lead NCHD I welcome this undertaking and believe it will significantly improve the NCHD experience as we move through the healthcare system."
PAYE modernisation
There is further good news on the horizon, as a major update of Ireland's PAYE system aims to eliminate emergency tax issues, such as those being experienced by NCHDs.
A Revenue spokesperson tells MI that the PAYE modernisation project, due to come into effect on 1 January 2019, will have a significant impact on the PAYE system.
"PAYE modernisation will integrate PAYE reporting obligations into the normal payroll process. This will eliminate the need to file forms P30, P35, P45, P46 and P60, and will improve the accuracy, ease of understanding and transparency of the PAYE system for all stakeholders.
"The objective is that Revenue, employers and employees will have the most accurate, up to date, information relating to pay and tax deductions. This will ensure that the right tax deduction is made at the right time from the right employees and that employers pay over the correct tax deductions and contributions for every employee."
Get online to manage taxes
Revenue recommends that individuals set up an online 'myAccount' with them. myAccount is a single access point for secure online taxation services for individuals. Here, a doctor can register their new job using the jobs and pensions service. They will also be able to manage taxes, claim expenses and view their tax record. See www.revenue.ie for information.