You are reading 1 of 2 free-access articles allowed for 30 days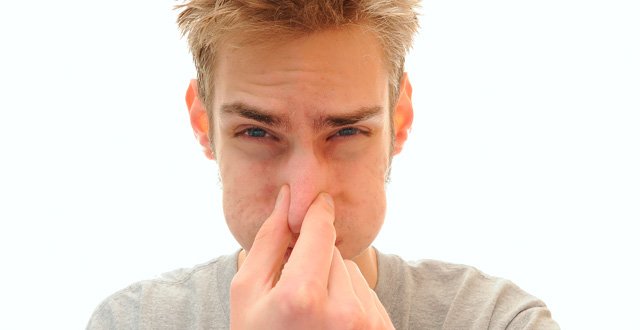 In the London Review of Books (16 December 2010) Alan Bennett recalls passing a house in Fitzroy Road, London, where Yeats once lived. "It was this house," writes Bennett, "where Eric Korn heard someone reading out the plaque as being to 'William Butler Yeast'. 'Presumably,' Eric wanted to say, 'him responsible for the Easter Rising'."
Perhaps the person Eric overheard had sinusitis, which can challenge the efficient deployment of sibilants and plosives. Apparently, the nose and paranasal sinuses help shape the diverse resonances produced by the human throat, so I was puzzled when the Black Sabbath website (www.blacksabbath.com, accessed 24 April) reported Ozzy Osbourne's "extreme sinusitis" as the reason for postponing three concerts in February 2016. I thought that Ozzy's voice depended on the condition.
Given his history of having snorted cocaine and ants — albeit separately — one assumes that Ozzy's sinuses are acquainted with a diversity of snort-friendly foreign bodies. Yet for those suffering from ordinary sinusitis, never mind the "extreme" variety, the main foreign bodies en pension up there are mainly bugs. For example, writing in the European Journal of Clinical Microbiology and Infectious Diseases (published online 16 April 2016), Brook considers the 'Microbiology of chronic rhinosinusitis', noting that most sinus infections are viral, with only a small percentage developing a bacterial infection. The commonest bacterial isolates from adults and children with community-acquired acute bacterial sinusitis include Streptococcus pneumonia, Haemophilus influenzae and Moraxella catarrhalis.
However, the commonest isolates in chronic rhinosinusitis (CRS) are Staphylococcus aureus — 60 per cent of which isolates MRSA accounts for − and the anaerobes Prevotella and Porphyromonas, Fusobacterium and Peptostreptococcus spp.
Having defined CRS as having continuous signs and symptoms of sinus infection for more than 12 weeks, and suggested that bacterial biofilms perpetuate inflammation in CRS patients, Ezzat et al considered the 'Effect of ofloxacin on bacterial biofilms in refractory post-sinus surgery rhino-sinusitis'. Their prospective, controlled study of 12 patients and 25 controls, undertaken in Egypt and described in European Archives of Otorhinolaryngology (2015, 272: 2,355-2,361), concluded that "… topical ofloxacin seems to be an effective, tolerable, convenient, cheap and even safe mode of treatment of refractory CRS after functional endoscopic sinus surgery."
But this is challenged in a letter to the Editor of the same journal (online, 4 January 2016) by Dr Satvinder Singh Bakshi, who emphasises biofilms' robust nature, and the difficulty of eradicating them. He also suggests that microbes in biofilms can escape high concentrations of antibiotics and precipitate acute exacerbations of sinusitis: "In such a situation, using topical antibiotics can promote the development of antibiotic-resistant strains, which can be detrimental for the patients."
Treatment options for conditions such as CRS must consider the inexorable rise of antibiotic resistance. For example, the O'Neill Review on Antimicrobial Resistance (AMR), undertaken for the UK Government and published in December 2014, predicted that AMR would account for a global death toll of 10 million people by 2050.
One approach from Garapati et al in Photodiagnosis and Photodynamic Therapy (2015, 12: 9-18) describes the 'Development and characterisation of erythrosine nanoparticles with potential for treating sinusitis using photodynamic therapy', and the authors argue that "[p]hotosensitising agents entrapped in nanoparticles would lay the groundwork for a dramatic change in the treatment of sinusitis …"
However, another approach which might equally well lay the groundwork for a dramatic change in the treatment of sinusitis is the 'Development of Surgihoney Reactive Oxygen (RO) as a novel biofilm-targeted topical therapy in Chronic Rhinosinusitis'. That was the title of a presentation given by Consultant ENT Surgeon Mr Rami Salib during a recent symposium at the University of Birmingham, titled 'Reactive Oxygen: Transforming Wound Care and Infection Control'.
With the input of scientists at the Institute of Technology, Sligo, Surgihoney RO (www.reactiveoxygen.co.uk) has been bioengineered to enhance the natural antimicrobial activity of honey by a process that ensures the sustained delivery of low concentrations of hydrogen peroxide as reactive oxygen. With Surgihoney RO now accredited as an antimicrobial with antibiofilm activity (in vitro), Mr Salib's team will undertake lab studies with the agent to measure its ability to kill bacterial biofilms. A further aim will be a small-scale clinical trial to gauge its efficacy in the treatment of CRS patients following endoscopic sinus surgery.
With AMR prompting imaginative approaches to antibiotic-free treatments of CRS, it seems that patients in the not-too-distant future might well benefit from strategies such as this. Surgihoney RO might even confer benefits in cases of "extreme sinusitis", such as that diagnosed in Ozzy, in which case I guess that he would not be averse to snorting a therapeutic dose of the product.