You are reading 1 of 2 free-access articles allowed for 30 days
A slight difference of opinion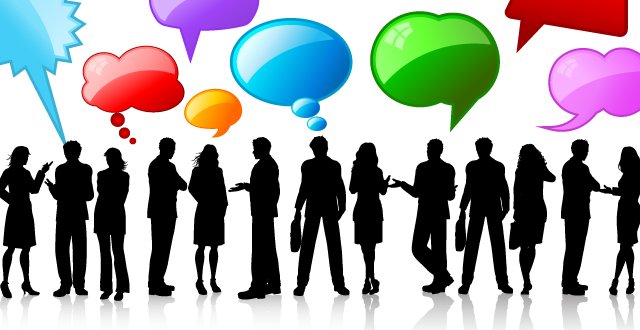 In the same week in the middle of this month, the HSE published two reports. The intent and ambition in one was in harsh contrast to the findings of the other. The first report was the 2015-2017 HSE Corporate Plan, titled Building a High-Quality Health Service for a Healthier Ireland. The second was a report of the results from the first ever Health Service Employee Survey — Have Your Say. The gap between the commitment in the Corporate Report and the reality as portrayed by staff in the employee survey could not be further apart.
The employee survey was carried out online last autumn over a six-week period. There was an extremely low response rate, with just 7 per cent, or 8,627, out of a potential 121,526 health service employers participating in the survey. With various explanations given for this the poor response rate, it is acknowledged that HSE staff had concerns over participating in the online survey. Even though complete confidentiality and anonymity were guaranteed, staff had to give their employee personnel number, which put staff off participating. This suggests that staff who did not participate feared retribution. If they had participated, the findings might be even more critical of the health service than the results reported.
There is a myriad of findings in this employee survey. Over half of all staff feel proud to work in the health services, 69 per cent are enthusiastic about their job and two-thirds of them are motivated. Female staff, managers and those working in the health system for more than 15 years gave more positive responses about their health service experience, with nursing staff being the most motivated and enthusiastic.
However 70 per cent of the staff do not feel the HSE values their work and just 14 per cent believe their work is valued. Only 16 per cent think that the health service is good at developing staff's full potential. There is strong evidence emerging from other health systems, that happy, nurtured, engaged staff who have a strong sense of identity with, and feel valued by, their organisation provide better care and improved health outcomes.
The first 'value' specified in the newly-published HSE corporate report is 'care'. Yet, in the survey, over one-third of respondents disagreed or strongly disagreed that "care of patients is the health service's top priority".
Given the most fundamental role of any health service is to care for people, this is an extremely worrying finding and in sharp contrast to the Corporate Plan's commitments to "provide care that is of the highest quality".
One-in-three are not happy with the standard of care the health service provides, yet 72 per cent specified that they personally were satisfied with the quality of care they give to patients. This demonstrates a disconnect between the quality of care they think they provide in their own service and their perception of the health system as a whole.
Other telling and worrying responses are in relation to the HSE leadership, strategic direction and the level of service provided. Just one-quarter of those surveyed believe communications between senior management and staff is effective, while 54 per cent believe this communications is not effective. One-fifth of responders felt that senior managers act on staff feedback but 56 per cent of them do not think that they so.
Just 12 per cent have confidence in the decisions made by senior managers, while a whopping 62 per cent do not. One-in-eight think change is well managed in the health services, while 70 per cent do not think change is well managed. A mere 5 per cent of medical staff believe that change is well managed in the health service.
One-third of staff think that the overall strategic direction of the health service is wrong, while many staff are unsure of what that direction is. Two-out-of-three staff believe overall service levels are deteriorating.
In a way, the findings of such a comprehensive survey of the largest employer in the State are not surprising. This is particularly so given the ever-changing structures, political and economic environment that the health service has been through since the poorly-conceived and badly-managed formation of the HSE in 2005. The fact that the HSE initiated this survey and is committed to doing it annually is a very positive development. If one is not measuring it, then one can't improve it.
However, these findings are extremely challenging for HSE leadership. The tough task now is for the leadership to act in a way that ensures staff experience a tangible improvement in their work environment. If they do this in 2015, it will be a good indicator that the health services are improving. If they don't, it will be hard or impossible for staff to maintain confidence in the current leadership.