You are reading 1 of 2 free-access articles allowed for 30 days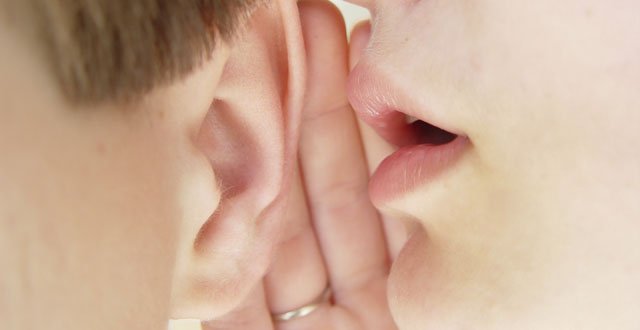 If you are a GP and you are not a member of the National GP Forum, you really should be. The National GP Forum is a closed email group of GPs where an already existing member has to propose you for inclusion — and once you are in, you can exchange views with other GPs from around the country. In fairness, that makes it sound a whole lot duller than it actually is.
GPs historically often worked in splendid isolation and had little or no ability to share their worries, their queries or their burden with anyone, let alone each other. In fact it was often the case that in local areas GPs — back in the day — were working off the premise that they were in competition with each other so an air of mistrust and playing your cards close to your chest existed. The development of the ICGP and indeed the supportive nature of vocational training helped to foster the notion of cohesion and collegiality within the profession, but I would argue that nothing has done as much to make GPs feel that they have each other's backs as being part the National GP Forum.
Yes, there is a massive volume of emails generated by it — I would strongly recommend you use Gmail and have a folder specifically for Forum emails so you can dip in and out as you require and not allow your inbox or your head to be overwhelmed.
Yes, there are some contentious discussions at times. One man's heated, civil debate is another man's unacceptable insulting remark. But on balance, there is a huge wealth of experience, knowledge and support on it and it is an enormous and important resource for GPs around the country. Most especially if you are a single-handed GP and don't have colleagues in the next room.
It's where to go if you don't know how to claim for a specific STC or are wondering why the PCRS cheque hasn't arrived or don't know where you stand viz-a-viz court stand-by, sectioning under the Mental Health Act or trying to get rid of a difficult patient. There will always be some GP around the country who has been there and done that. You can post a photo of an unusual rash or ask for input on clinical dilemmas and experienced, empathic GPs are lining up to help.
There are even those — you know who you are — who give advice on commodity investments and bull and bear markets, should you have a few bob and be wondering what to do with it (very possibly bad advice, for all I know — we here at the Medical Independent take no responsibility for this advice and suggest you talk to a professional financial advisor).
But for my money, what shines for me above all the other valuable contributions is the humanity, humour and philosophical insight of my GP colleagues. My favourite threads are the whimsical ones. The jokes, the japes, the messers. There are poets and essayists who write so well that they should be published. I have been moved to tears at times by a story or an anecdote. And I have certainly laughed out loud on more than one occasion at the irreverent musings of GPs speaking freely in the way that they never could in a non-GP or an open group.
One of my favourite threads of all — started by a fine GP whom I would never have known if it wasn't for the Forum — was on 'What would you be if you weren't a GP?' Such a wonderful myriad of talents, interests, hopes and dreams put on display.
It turns out most GPs didn't dream of becoming medics. They wanted to be fishermen and farmers and artisan bakers. They wanted to be photographers and mechanics and writers. And radio broadcasters. And cyclists. Lots of cyclists. It turns out they dreamt big dreams of what they would be when they grew up and only life and reality got in the way.
Some of them in the current climate are even considering revisiting those dreams and who knows, perhaps some of them even will. I sincerely hope some of them do.
The last thing I would say is, I mentioned that I wouldn't have known the GP who posted that thread if it wasn't for the Forum and that is true of so many GPs around the country, whom I would never have known if it wasn't for this wonderful hodge-podge of anarchic posts and threads.
I would never have known any of them and now I consider many of them friends.
Join in. Join the conversation.