You are reading 1 of 2 free-access articles allowed for 30 days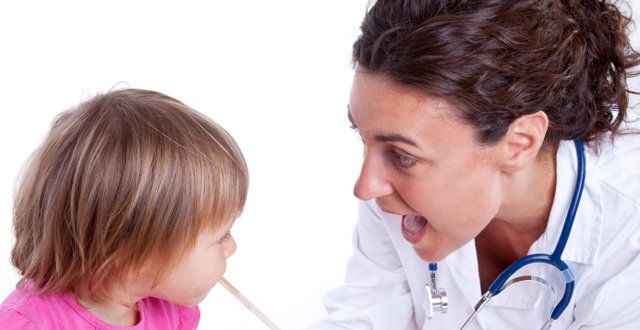 In a
n ideal world, the words 'children' and 'palliative care' would never appear in the same sentence. However, the sad reality is that approximately 350 children die every year in Ireland, most of them in the first year of life. More than 3,840 children in Ireland are currently living with a life-limiting illness and on average, 1,873 have active palliative care needs.
The second International Children's Palliative Care conference took place in Dublin in late April. The theme for the interdisciplinary event, which was held in Farmleigh House in Dublin's Phoenix Park, was 'Building bridges — home, hospital and hospice'.
The conference was a celebration of the progress made in palliative care for children over the last 10 years and an acknowledgement that there is lot more work to do. One of the keynote speakers was Dr Mary Devins, Consultant Paediatrician with a special interest in paediatric palliative medicine, who addressed the conference on 'Children's palliative care — celebrating five years of Irish policy'.
Based in Our Lady's Children's Hospital, Crumlin, and the Coombe Women and Infants University Hospital, Dublin, Dr Devins is Ireland's sole consultant working full time in paediatric palliative care.
Speaking to the Medical Independent (MI) ahead of last month's conference, Dr Devins said that prior to her appointment in 2011, the service was receiving on average approximately 50 referrals a year. In 2015, that figure had almost trebled to 122 and the service was also involved in a total of 67 deaths last year.
Dr Mary Devins
Despite the increase in referrals, Dr Devins is still very much single-handed, although she does receive support from her adult palliative care colleagues in St Luke's and she works with 1.5 clinical nurse specialists in paediatric palliative care.
Under-resourced
Dr Devins acknowledged that the service is under-resourced. This is particularly evident when you compare Ireland's paediatric palliative care service to those in other jurisdictions, such as the UK.
For example, although a much bigger hospital than Crumlin, the paediatric palliative care team at Great Ormond Street Children's Hospital in London comprises four consultants, three junior doctors, a nurse consultant, five clinical nurse specialists, three psychologists, one part-time social worker, a research nurse, one manager and five administrative staff.
"We have been allocated four hours a week admin support, which is very little, so we have a huge amount of development work to do here from a team point of view," Dr Devins stated.
The paediatric palliative care service at Crumlin has no psychology input at all. According to Dr Devins, there is a shortage of paediatric psychology across the hospital and therefore the only psychological support she can offer children and their families is to link them in with a social worker from their primary team.
"Ideally, when we were putting in our 'dream team' for the new children's hospital, we did say that we would like to have a psychologist… we do need a psychologist, because most children who get referred to us haven't met a psychologist," Dr Devins explained.
Coupled with her full-time role in Crumlin and sessions in the Coombe, Dr Devins also provides telephone assistance and advice to paediatric and maternity services around the country.
Asked what her "dream team" would look like, Dr Devins said it would comprise two additional consultants, one of whom would be appointed at Temple Street Children's University Hospital in Dublin. She would also like to see a network of general paediatricians with a specialist interest in palliative care located throughout the country and at least three more clinical nurse specialists.
Perinatal
Dr Devins also has a special interest in perinatal palliative care, which is an evolving specialty in Ireland.
She believes perinatal palliative care is an ethos that should be present in every maternity hospital.
"So to be able to help counsel the woman and her partner antenatally, have some knowledge around symptom management…. I meet women antenatally; some of the children die before they are born, some are born alive and may live only minutes or hours, but some live long enough to get home for a period of time.
"I think every hospital should have that ethos in their head and have good communication skills, good skills around how to care for these children and then have the ability to access further support from myself or somebody regionally," she added.
While the numbers of referrals for perinatal palliative care are not large — Dr Devins said she receives approximately one a month from the Coombe — the effects on parents are obviously hugely devastating.
While the palliative care needs of children differ from those of adults, the one thing they do share is the preference to die at home.
While Dr Devins explained that the vast majority of children with cancer now die at home, there are still a number of children with non-cancer-related diagnoses dying in hospital. However, the number of paediatric non-cancer patients dying at home is increasing.
"About 10 years ago there was only a small number of the non-oncology children dying at home; I think our numbers have gone up," she said.
"The problem with the children outside of oncology is that it is often difficult to know when the point is reached. They often have a lot of medical problems so they are in and out of hospital a lot, and may be in and out of ICU a lot. And each time they come in, the parents might be told 'this looks like a very bad episode, we may not be able to treat it'. Then they rally and they get home again. So it is this kind of rollercoaster. It is very hard for the parents or the medical staff to know which dip is going to be the dip that they are not going to survive. So I think there are still a lot of children who don't have cancer diagnoses who are dying in hospital," Dr Devins explained.
National Development Committee
In 2010, the Department of Health launched Palliative Care for Children with Life-limiting Conditions in Ireland — A National Policy. The report contains 31 recommendations, which are being implemented under the aegis of the National Development Committee, a multi-stakeholder representative group chaired by the HSE.
The national policy provides the framework for the development of services for children with life-limiting conditions and their families. It does not recommend the development of a children's hospice but instead places significant emphasis on supporting families and healthcare professionals to provide care for children in their own homes.
Dr Devins is a member of the National Development Committee. It includes representatives from a wide range of sectors including education, disability, the LauraLynn Children's Hospice, the Jack and Jill Foundation and adult palliative care.
"The nice thing about the National Development Committee is it [comprises] all people who are interested and involved in children's palliative care… there is a nice representation across the board and there is huge positivity," she said.
A programme of care for children with life-limiting conditions is being jointly funded by the HSE and the Irish Hospice Foundation. This programme funded Dr Devins's appointment in 2011, as well as eight children's outreach nurses whose role is to ensure that children being cared for at home by their families have access to co-ordinated and supportive services.
According to Dr Devins, there is a tremendous amount of goodwill across the board from the HSE and all organisations involved in the National Development Committee towards children's palliative care in Ireland. She also said there have been a lot of positive developments in the sector in recent years.
These developments include the appointment of the eight children's outreach nurses as mentioned above, with plans for an additional two nurses to be appointed in the next 12 months.
Additional developments include an ongoing education programme for healthcare professionals, a respite in the home pilot project, which is currently underway in the west of Ireland and the Committee is also currently working on establishing a 24/7 paediatric palliative care advice service.
Dr Devins explained that the National Committee meets approximately every two months and is charged with ensuring that developments in paediatric palliative care are happening along the lines of the national policy.
"I think we are doing quite well. I think we need a lot more staff on the ground and… there is a little bit of work around bereavement support, because even with our team here we are so overstretched that our bereavement support is a bit lacking. But I think overall there has been huge progress and there have been lots of things from the policy that are either already up and running or getting there."
Goodwill
Dr Devins said it is important to highlight and acknowledge the amount of goodwill that exists in Ireland towards children's palliative care.
"While we can't change the underlying diagnosis and we may not be able to make things better, in that the child may not well survive into adulthood, but everyone wants to make the child's life as positive and as comfortable as possible for whatever length of time. There are so many people out there all working towards that same goal."
She added that while children's palliative care is very sad, it also includes some happy times when, for example, the healthcare professionals can help a family create precious memories together, such as bringing their child home for a family celebration.
"A lot of families said that their goals change when they have a child with a life-limiting condition, and sometimes it is just to be able to get home or bring them to a special family celebration or on a family holiday. Sometimes it is facilitating that which makes the family really happy. So they are the happy things, if you help the family achieve a goal that they thought maybe wasn't possible."