You are reading 1 of 2 free-access articles allowed for 30 days
A new plan for cancer care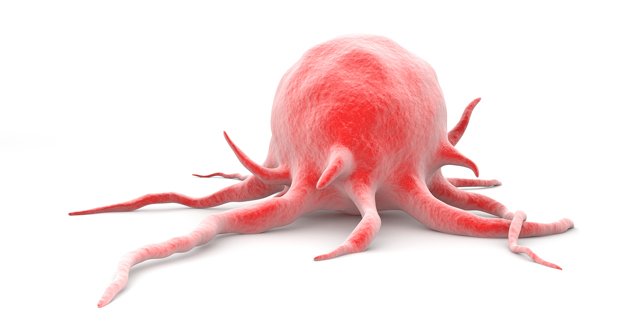 Ireland's cancer care has come a long way since the first national cancer strategy was published in 1996. That strategy sought to address the lack of both medical and nurse specialists, which was negatively impacting outcomes for patients. The next strategy, published in 2006, put in place the plan to establish the National Cancer Control Programme (NCCP), as well as the eight specialist national cancer centres.
In order to identify key areas of focus for a new strategy, the Department of Health engaged an international evaluation group to independently review cancer services. The report of the group highlighted the progress made under the 2006 strategy, in particular the establishment of the NCCP and of the eight designated centres, but also identified a number of areas in need of attention. These included the requirement for further centralisation of surgical services, the need to address staff shortages in all areas of cancer care, and to provide a comprehensive psycho-oncology service and supports. At the same time, the NCCP produced a detailed report on its work since it was established in 2007.
The Department carried out a public consultation to inform the development of the strategy. The main issues raised were the need for service reconfiguration, more social and financial support, development of community-based services, and the importance of cancer prevention and increasing public awareness.
A Cancer Strategy Steering Group, comprising a broad range of people involved in cancer services, was established in April 2015 to develop proposals for a new national cancer strategy.
Big challenges
The new strategy, which covers the period 2017 to 2026 and was published on 5 July, has its own priorities. However, Chair of the steering group and Consultant Oncologist at St James's Hospital, Dublin, Prof John Kennedy, said it also built upon the work of previous strategies. The strategy notes that the number of cases of cancer in Ireland is expected to increase by 50 per cent in men and 40 per cent in women by 2025, and to nearly double by 2040.
"Our strategy has the message that we are facing a very large number of challenges in terms of the quantity of patients," Prof Kennedy told the Medical Independent (MI).
"We have an increasing population and we have an ageing population and what we are really facing in Ireland, along with other Western countries, is a very substantial increase in the number of patients with cancer. That to me would be the first baseline message. I think the document also emphasises that, in this context, we really have to get our act together with regard to prevention. And we really have to become very progressively involved in trying to prevent cancer. That is a major message, in my opinion, from this strategy. That would include tobacco control, trying to deal with obesity, and the very important issue of vaccinating young people from HPV viruses that cause cancer."
Screening expansion
According to the strategy, the age extension of BreastCheck (65-to-69 year-olds) will continue and the extension of BowelScreen to men and women aged 55-to-59 and 70-to-74 years by the end of 2021 is envisaged.
"The plans to extend screening, in my mind and the minds of other people, are the right ones," Prof Kennedy told MI.
"We are going to increase breast cancer screening up to about 70 and the plan is to expand the colorectal programme age back to 55 and up to 75. I think those are appropriate goals and I hope they will be met. In terms of expanding screening, those are the appropriate expansions to aim for. We don't have any real evidence that we should be doing any more screening programmes at the moment."
Another key element in the strategy addresses the issue of survivorship. As treatments improve, more people are surviving cancer and may face ongoing mental and physical issues. According to the strategy, there is a need to develop and implement survivorship programmes for patients with cancer.
"This message is very important," according to Prof Kennedy.
"The fact is, we have somewhere between 120,000 and 140,000 people in Ireland that have been cured of cancer. Some of them have had very minor long-term effects from their treatment and some people have had very major long-term effects from their treatment. We need ongoing care and it is a question of how we best co-ordinate and organise that over the next 10 years. To me, those are the big stand-out messages. I wouldn't say the document differs hugely from previous cancer strategies. It is an evolution; circumstances change, and after 10 years you have different priorities and different challenges and that is what we have."
Psycho-oncology
In welcoming the publication of the document, the Irish Cancer Society highlighted the strategy's commitment to create the role of Lead of Psycho-oncology. For the Society, this indicates an acknowledgement of the psychological effects of cancer for many patients.
"I think it is extremely important," Prof Kennedy said.
"The cancer services that people receive in centres in Ireland are very good, but there are a number of areas where we really need substantial beefing-up of our resources, and one of them is psycho-oncology. The psychological cost to a patient, to family after a cancer diagnosis, is very substantial and we need to be able to have in place organised resources to try and help family members with that.
"We do have resources in place in some hospitals. For instance, where I work there is a very, very well-developed psycho-oncology service but that is not uniform or anything close to it around the country. We do have cancer nurse specialists who provide a level of support to patients. We have obviously got very substantial and good voluntary organisations around the country… but we really need to increase the professional services led by psychological medicine specialists — psychiatrists and psychologists — we need to beef those up in the cancer centres and we need to integrate more closely with the voluntary services out in the community."
Comprehensive cancer centres
According to the strategy, there is a case for the establishment of a limited number of comprehensive cancer centres to more fully integrate high-quality cancer care, combined with research and education. Such services would most likely be located on the site of existing designated cancer centres. A decision on the issue would be made by the Department of Health, in consultation with the NCCP.
Other key recommendations in the strategy include: A plan for the NCCP to develop a cancer prevention function in conjunction with the broader Healthy Ireland initiative; the development of a plan to enhance the care pathways between primary and secondary care for specific cancers; the appointment of a national Lead for cancer molecular diagnostics for solid and liquid malignancies; an age-appropriate facility to be designated for adolescents and young adults with cancer within the new national children's hospital; links between cancer services to be strengthened, facilitated by the appointment of a national Clinical Lead in geriatric oncology; and the NCCP to develop, publish and monitor a programme of national quality healthcare indicators for cancer care, in line with international standards.
Protected research time
The strategy also commits to newly-appointed cancer consultants and advanced nurse practitioners having protected time to pursue research interests. Another recommendation seeks to establish a National Cancer Research Group by end-2017 under the remit of the NCCP.
These commitments and the plan to increase the percentage of patients involved in clinical trials from 3 per cent to 6 per cent were welcomed by Cancer Trials Ireland, although it would also like to see protected research time for existing consultants.
"There was no emphasis on research in the previous strategy," Clinical Lead with Cancer Trials Ireland, Prof Bryan Hennessy, told MI.
Prof Bryan Hennessy
"This is the first strategy that outlines the importance of including research in terms of the care of the cancer patients and that is why we are so happy with it. By ensuring staff responsible for the delivery of cancer clinical trials are part of the mainstream staff of cancer centres in the HSE and the increased funding, [this] will help deliver the goal to make sure more patients are enrolled in trials — that trials are available to more patients. The goal of doubling the number of patients to 6 per cent is a first step that we welcome. Obviously 6 per cent is still not ideal, we would like to see it at 10 per cent or higher, but this is very welcome and it will set us up nicely on our way to significantly increase the amount of patients who have access to trials."
Cancer risk
The Irish Cancer Society did express disappointment over the fact that there are no targets in the strategy around reducing people's risk of cancer. While the Society welcomed the fact that a new cancer prevention function will be established within the NCCP, it noted the overall responsibility for influencing people's health behaviours remains with Healthy Ireland.
The Society also stated that it is important the strategy is adequately funded and for the financing of oncology medication to be ring-fenced.
The strategy proposes strengthening the ability of the NCCP to drive service improvements, with it taking on an enhanced role in the funding and commissioning of cancer services, including through service level agreements aligned to the implementation of activity-based funding. This will include the linking of funding with strategic priorities and performance monitoring.
Overall, Prof Kennedy said that the strategy will require significant funding to implement, but stressed this investment is essential to meet the health needs of the population.
"Over the next 10 years, we don't know what is going to happen," Prof Kennedy said.
"The economy could go into meltdown again, or we could discover gold in the hills; I don't know. Nobody knows. But what we have put in place is a roadmap of how you would develop cancer services to really try and produce best outcomes for patients over 10 years. There is no doubt that is going to require resources, significant resources, but in a wealthy, modern, Western country, that is probably where we should be putting our resources, in the management of these problems, which are problems of success.
"We have a population that is otherwise extremely well and a population that is increasing its life expectancy all the time, and a population that is increasing in size. What are we going to have to deal with in that population? Well, one of the things we are going to have to deal with is a big increase in the amount of cancers and that is probably where we should invest out money."