You are reading 1 of 2 free-access articles allowed for 30 days
A new model of care for lymphoedema services in Ireland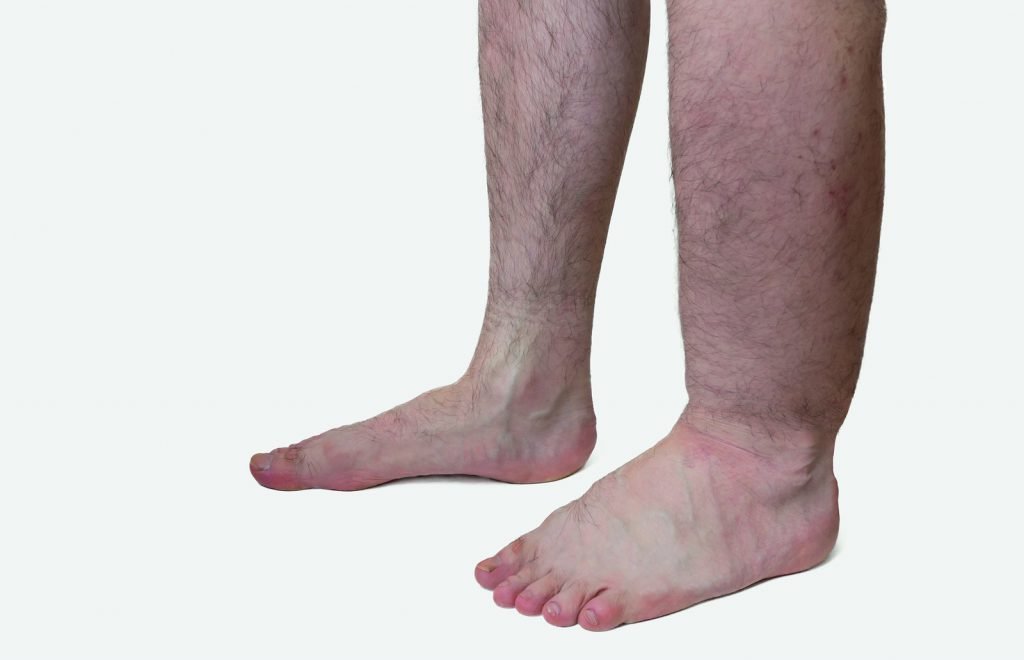 It is believed approximately 15,000 people in Ireland suffer from lymphoedema. The condition comes in two main types, primary and secondary. Secondary lymphoedema develops because of damage to lymphatic vessels or from an overload of fluid in the tissue. It may develop as a result of damage to the lymphatic system due to the removal of lymph nodes; radiotherapy to lymph nodes; extensive scarring or large wounds; advanced cancer causing a blockage in the lymphatic system; and problems with veins, such as deep vein thrombosis.
Despite lymphoedema's association with cancer, and the emphasis the new National Cancer Strategy 2017-2026 places on survivorship, the condition is only mentioned once in the new strategy document, which was published in July.
The quality of services for people with lymphoedema in Ireland has long been criticised as sub-standard. However, the precise nature of those services has been difficult to determine. In 2013, Lymphoedema Ireland was informed that a group of concerned professionals within the HSE had undertaken a review of services for people with the condition. It was never made clear to the patient body who and what specialities/interests comprised the group.
"We pushed hard to contribute to the review on behalf of patients and in order to identify patients' experience," Patient Advocacy and Service Improvement Lead with Lymphoedema Ireland Ms Nina Murray, told the Medical Independent (MI).
"However, we were never offered the opportunity. At the time, we were also fortunate to be able to meet the then Minister for Health, Leo Varadkar, and took the opportunity to ask him for further details of the report and its recommendations. While he was sympathetic and took an obvious interest in improving services, he acknowledged that the report was for internal purposes and had flaws. For example, it was his view that the assessment of existing services may not have been accurate and therefore it required further development."
From a separate source, Lymphoedema Ireland was advised that the report made very significant recommendations, including the necessity to invest in additional resources and trained professional lymphoedema specialists, yet these were never implemented.
Ms Nina Murray, Lymphodema Ireland
Model of care
Progress, however, has been made over the past year in terms of assessing and potentially developing services for Irish lymphoedema patients. Following significant campaigning by patients with the support of a large number of health professionals with experience of lymphoedema, in January 2016 the HSE established a multi-disciplinary working group to develop an integrated model of care for lymphoedema and lipoedema treatment services in Ireland.
The group is chaired by Mr Brian Murphy, Head of Planning, Primary Care Division, HSE. A project lead has been appointed, Ms Kay Morris, an experienced lymphoedema therapist and chartered physiotherapist, who has been a strong patient advocate for many years. Lymphoedema Ireland welcomed the group and its varied membership (eg, National Cancer Control Programme, HSE Therapy Professions Advisor, HSE acute and primary care services, etc).
Survey
The working group has conducted a comprehensive survey and analysis of existing lymphoedema services available for patients in an effort to conduct a gap analysis. From the survey, it is understood that there are no public medical specialist (lymphologist) services available in Ireland. As lymphoedema is associated with a number of specialties, including oncology, vascular and dermatology, there are no identified medical services dedicated specifically to lymphoedema. The survey is also understood to have found there are no consistent standards being used for prevention and early detection; service provision is inadequate in most parts of the country, with significant gaps and inequality of access for non-cancer related lymphoedema; there are no clear referral pathways; and there is a lack of knowledge/familiarity with the condition among GPs. The survey is also believed to have found that there is inequity of garment provision with variation in access, costs and frequency of prescription; there is evidence of inappropriate treatment and referrals, which has an unsustainable cost for the health services generally; and there are many lymphoedema patients who are not known to a lymphoedema services but many of these patients will be known to other services, leading to inappropriate care.
The demand for lymphoedema services will continue to rise due to an ageing population, increase in obesity, and improved cancer survival, according to the survey.
Future of services
The working group's report was due to be concluded in April, then June, and now it is understood it may be finalised this month.
"On the one hand, a delay is disappointing and frustrating, but if it means that the output of the group will be more comprehensive, then I think it is acceptable," according to Ms Murray.
The chair of the working group, Mr Murphy, has agreed to formally consult with Lymphoedema Ireland, as the patient representative group, prior to the finalisation of the report and its recommendations. At that point, the report will be submitted formally to the Department of Health by the HSE. It is then hoped the Department or Minister for Health will signal how and when the recommendations will be implemented.
"Some obvious issues we will look to have addressed in the report are awareness and education actions focused on, among others, GP education; additional resourcing for specialist trained physiotherapists with clear referral pathways which GPs, as well as a variety of specialties, can access; ongoing treatment as individually required by each patient; complex decongestive therapy (bandaging) as required; regular and routine follow-up; access to specialist clinic facilities for complex cases, which should be led by a specially-appointed consultant lymphologist; access to two garments specially fitted by a trained professional; access to surgical services, including debulking and liposuction; as well as any other innovations which are embraced as medical best practice in the treatment of lymphoedema," said Ms Murray.
"There should be equality of access for primary, secondary cancer and non-cancer patients — this is absolutely critical."
She said, overall, the model of care should be based on international best practice, as set out in the International Lymphoedema Framework.
Lymphoedema Ireland believes a critical aspect of the report should be the inclusion of a clear set of time lines and milestones to dictate implementation.
"It is clear that improving services is going to require additional resources, which comes with costs," Ms Murray acknowledged.
"While we understand that there is unlikely to an overnight/'big-bang' approach to investment, it is critical that there is an acceptance/commitment to the vision of a new model of care for lymphoedema patients, that over the medium to long term there will be direct savings for the health services by reducing unnecessary costs through inappropriate referrals, acute admissions for avoidable complications, etc, and there is a planned incremental investment and roll-out plan for improve services. When we have completed our comments, we will then move to ensure that the Minister [for Health] is made aware of our position, and begin pushing to ensure that the necessary financial resources are committed to guarantee national roll-out."
In a statement to MI, Mr Murphy stated that the objective of the group is to provide a model of care for an integrated national lymphoedema/lipoedema services that will ensure an equitable, efficient and cost-effective service in accordance with best practice for lymphoedema patients.
The model of care document is currently at draft stage and it is expected that it will be submitted to HSE management for review and endorsement in the last quarter of 2017.
Mr Murphy also pointed out that the NCCP produced a booklet in 2015, titled Prevention of clinical lymphoedema after cancer treatment: Early detection and risk reduction — A guide for health professionals. The booklet provides an opportunity for healthcare professionals working with cancer patients to refresh their knowledge in preventing cancer-related clinical lymphoedema and in providing self-help advice for patients.
Lymphoedema facts for healthcare professionals
Symptoms
The main symptom of lymphoedema is swelling in all or part of a limb or another part of the body.
The early signs of lymphoedema include:
Swelling in a part of the body. At first, this may come and go and it will often be worse at the end of the day, then go down overnight.
A feeling of heaviness, tightness, soreness or stiffness in the affected area.
Skin changes over time. For example, skin may feel tight, shiny and taut.
Clothing or jewellery feeling tighter than usual.
Diagnosis
It is possible for a GP to make a diagnosis of lymphoedema by:
Discussing the symptoms and medical history with the patient.
Examining the affected body part and measuring the distance around it to see if it is enlarged.
Sometimes, further tests are used to assess and monitor the condition. These tests include:
Measuring limb volume: Manually using a tape measure, using a water displacement tank or using infrared light (perometry).
Bioimpedance testing, where electrodes are used to indicate the presence of fluid in the tissue.
Imaging tests and scans (MRI, CT, ultrasound or lymphoscintigraphy).
Treatment
There are four main ways to treat and control lymphoedema:
Skin care.
Compression with bandages or garments.
Exercise that incorporates gentle contraction of muscles in the affected area or limb.
Manual lymphatic drainage (MLD) or simple lymphatic drainage (SLD).
If the patient has severe swelling, their lymphoedema specialist may recommend more intensive treatment, called combined decongestive therapy (CDT), which combines manual lymphatic drainage with multi-layer lymphatic bandaging.
Source: http://lymphireland.com