You are reading 1 of 2 free-access articles allowed for 30 days
A new Minister, a new policy?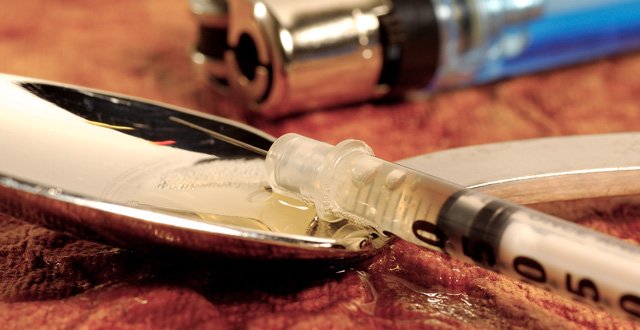 New Minister of State for Communities and National Drugs Strategy Catherine Byrne has a very intense 12-month schedule in front of her.
The challenge is significant. For instance, over 10,000 people are currently receiving methadone treatment.
GPs play a vital role in this programme. According to figures supplied to the Medical Independent (MI) by the HSE, there are currently 280 GPs on Level One contracts within the methadone treatment service and another 73 on Level Two contracts.
Level One means GPs may only treat stabilised patients and Level Two means GPs may initiate treatment and can provide services to a greater number of opioid dependant patients (see panel on p14).
Minister Catherine Byrne replaces former Minister Aodhán Ó Riordáin, who was generally regarded as forthright in his championing of the need for a significant shift in Irish drug policy — a shift from a criminal justice approach to a more health-based one.
Minister Byrne's new title is much shorter than the former Minister's official title, which was quite a mouthful — Minister of State at the Department of Justice and Equality and Arts, Heritage and the Gaeltacht with special responsibility for Equality, New Communities and Culture and Drugs Strategy.
Minister Byrne was raised in Inchicore, Dublin, and has represented the constituency of Dublin South Central since 2007. Formerly, she was the Fine Gael party spokesperson on the National Drug Strategy 2007-2010 and she is also a former Dublin Lord Mayor.
"I am keenly aware, from my own work at community level, that the drugs problem is a complex and challenging issue that has damaging consequences for problem drug users and their families, as well as the wider community and society," Minister Byrne says in response to queries from MI.
"The increasing incidence of drug-related intimidation and drug-related criminality in our communities, the persistent threat of new psychoactive substances and the unacceptable level of drug-related deaths are among the many challenges we face as a society in endeavouring to tackle the drug problem.
"[This] is a cross-cutting area of public policy and service delivery. This reflects the fact that problem drug users have complex needs, which may require multiple interventions involving a range of different agencies."
The new Minister also says the National Drugs Strategy is among her priorities.
"A further key priority for me in the coming months will be the development of a new National Drugs Strategy to respond to the changing nature of the drug problem, including some of the difficult issues I have outlined. I am expecting the final report of the Steering Committee by the end of the year," she tells MI.
"A Steering Committee, chaired by John Carr, former General Secretary of the INTO, is overseeing this work, which will involve a wide-ranging and comprehensive consultation process. I hope to be in a position to announce the details of the consultation process very shortly."
Crime
With recent media headlines full of stories of so-called 'gangland' shootings, Dr Garrett McGovern says that the challenges the new Minister faces have impacts beyond health and reach into wider areas of society.
Dr Garrett McGovern
"The issue of illicit drugs in Ireland today is a very important one," says Dr McGovern, a Dublin-based GP specialising in alcohol and substance abuse.
"This country has one of the highest drug-related death rates in the EU and gangland crime has reached an all-time high; there is a story in the media every day on drugs and their impact on society."
Dr McGovern says that waiting times for treatment is one of the most pressing problems facing Minister Byrne.
"Another necessity is to ensure that any person with a drug problem receives timely treatment interventions," he says.
"Currently, heroin users outside Dublin are waiting one-to-two years or longer for treatment.
"As heroin users are at a higher risk of early demise relative to the wider population, waiting for treatment is dangerous, not only for themselves but also for the rest of society. It's also inhumane."
The new Minister tells this newspaper that progress on new injection centres is ongoing.
"In line with the Programme for Government, drafting of a Bill to provide enabling provisions for supervised injecting facilities is at an advanced stage," according to Minister Byrne.
"The aim of these facilities is to provide enhanced clinical support to, and mitigate the problem of, public injecting by chronic drug users."
Like others working in the addiction and drugs area, Dr McGovern praises former Minister Aodhán Ó Riordáin and thinks the new Minister should continue his legacy.
"Aodhán Ó Riordáin was a very progressive Minister and it is important that his legacy is realised and that drug consumption rooms and drug decriminalisation come to fruition," says Dr McGovern.
"This should be the first job of the new incumbent."
We asked our readers and followers on social media — what should be the priority of the new Minister of State Catherine Byrne?
"Implement no wrong-door policy so people [are] not turned away because they do not [meet] specific criteria."
@dualireland
Dual Diagnosis Ireland is a registered charity "raising awareness of need to treat mental health and addiction together".
"Reinvest in the communities affected by drug use and the symptoms of drug use."
@PhillipKeegan1
Phillip Keegan
"Reduce overdoses and harms of drugs, which is currently not addressed with supply-reduction approach."
@HelpNotHarmIE
Help Not Harm
"To rename her ministry!"
@Pmjk1
Dr Patrick Kelly
Drugs Strategy
The former Minister recently won a seat in the Seanad. He says that the new Minister will have plenty of work to do.
"There is a lot to be done. The new National Drugs Strategy is being complied at the moment," he told MI just prior to the official announcement of Minister Byrne's appointment.
"So it is not as if the new Minister is looking over something that has been completed — it's not. It is still being put together. Obviously the legislation is going through the House at the moment for the introduction of injection rooms and so also there is the roll-out of that.
"So there is a lot to be doing and it's a serious problem."
Senator Ó Riordáin says he hopes to be in a position to support the Government in the area of drugs policy in the coming months.
"I got a lot of political goodwill across the political spectrum for what I was trying to do and I will give the new person the same amount of goodwill," he says.
"But having said that, if I think the new Minister is pursuing old strategies that haven't worked, well then I will be in a position to challenge that.
"But look, the argument over the injection centres has been won, it's in the Programme for Government. There is also a statement in the Programme for Government about pursuing a health-based approach rather than a criminal justice approach, so I would like to be in a position to practically support that."
The Taoiseach certainly believes the new Minister has the background and knowledge for the role.
"I know of few people in this country who speak with the voice that the Minister of State, Deputy Catherine Byrne, does about social disadvantage and what can be done about it," the Taoiseach told the Dáil last month.
"She is the newly-appointed Minister of State with Responsibility for Drugs and will lead on the drugs strategy. She will liaise with the local drugs task forces. There will be proper public consultation. There will be a proper strategy for drugs before the end of the year and that involves consultation."
While the new Minister is certainly on board with issues like injection centres, whether she will be as high profile in calling for a general move towards a 'Portuguese model' of decriminalisation, like her predecessor did, will be answered in time.
Staying the course — GPs in the methadone system
"We have updated training models that are available for all GPs," Dr Ide Delargy, Substance Misuse Programme (SMP) Director at the ICGP, tells MI.
"And the foundation course in substance misuse is what we would be recommending for every GP and that every GP registrar would complete." Currently, there are 1,494 GPs in total who have undertaken this 'Level One' GPs addiction and substance misuse training, says Dr Delargy. A further 72 GPs have participated in the updated Certificate Level Two course, which was established in 2013. This course must be completed before GPs can secure a Level Two contract with the HSE as part of the Methadone Treatment Protocol.
Dr Ide Delargy
"That is an average of about 20 [GPs] for every course so far over the three years. We are very pleased with that," says Dr Delargy.
Dr Delargy says that in total, on the ICGP list, there are 80 active Level Two GPs on contracts within the methadone system.
However, the foundation training is not just for GPs who want to administer methadone. Dr Delargy says that the ICGP recommend that all GPs do it.
"Regardless of whether they are going to take on methadone patients, because of the recognition that substance misuse in all its different forms — alcohol, over-the-counter medication, prescribed medications and illicit substances — all form part of core general practice. It is now so prevalent," she says.
"It's optional but [we think] it's desirable for all GPs. There are new GPs coming on [the courses] all the time."
Dr Delargy also mentions that the training is available to other disciplines like psychiatry trainees, those working in emergency departments and infectious diseases.
Once Level One training is completed, it means GPs may only treat stabilised patients and once Level Two is completed, GPs may initiate treatment and can provide services to a greater number of opioid-dependent patients.
Suboxone
Last month, MI reported that the HSE has formally recommended the provision of suboxone (an alternative to methadone)and subutex under the same regulatory framework as applies to methadone.
However, the widely anticipated recommendation made earlier this year cannot be acted upon until new legislation is moved forward.
The new Minister would be expected to be involved in part of the development of this legislation.
Suboxone is currently administered by the HSE on a limited basis. In new figures provided to this newspaper, the HSE said there are 81 people receiving suboxone as of the end of April.
"If the provision of these products is to be given the same statutory basis as methadone, the Misuse of Drugs legislation will need to be amended to account for this," a Department of Heath spokesperson tells MI.
"It is anticipated that this amending legislation will be published in the coming months, with the intention of having it enacted later this year. Any regulations made in relation to suboxone will be drafted subsequent to this legislative agenda."