You are reading 1 of 2 free-access articles allowed for 30 days
A new dawn for drug policy?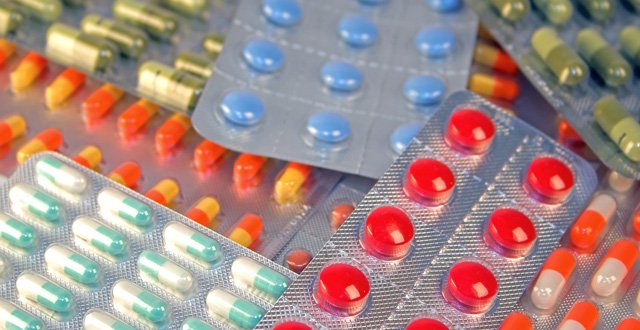 Minister Catherine Byrne can delve into her personal and political life to assist her current role as Minister of State with responsibility for Health Promotion and the National Drugs Strategy.
"I love the brief. [And with regards to] Healthy Ireland, I have always been very sporty," she tells the Medical Independent (MI).
A keen soccer player in her youth, she played in the League of Ireland for a time and was always "into sport, something I think might have helped my health later".
In terms of the drugs strategy aspect of her portfolio, a long career in local politics and representing her Dublin South Central constituency has provided her with plenty of living examples of the devastating impact drug addiction has on families and communities.
"I come from a community that I worked all my life in voluntary work. From a very young age I was always involved in youth work. I have seen families who have been devastated by drug addiction, torn apart because parents did not know what to do; they didn't have the information available."
The Government's drug strategy, Reducing Harm, Supporting Recovery — A Health-Led Response to Drug and Alcohol Use in Ireland 2017-2025, was launched in July, and its overall theme is shifting policy from criminal justice to health.
"I think the strategy is taking a new focus, a new line, looking at the greater picture," Minister Byrne comments.
"The problem in this country has been that people who had abuse issues around alcohol or drugs have always been seen as people who others didn't want to identify with. People didn't see them in communities as being human beings.
"This strategy wants to look at them as people who have an illness, people who should be helped with their illness. If people have an addiction problem, we need to look at the health issue that is causing that, rather than seeing it as a [criminal] drug problem."
She sums up the strategy as taking "a more health-led approach to addiction".
Injecting facilities
One of the strategy's main recommendations is the establishment of supervised injecting facilities (SIFs). The first such facility was meant to open in Dublin city centre before the end of this year, however this now seems unlikely. Media reports have indicated that the earmarked premises at Fitzwilliam Street and Pearse Street will now require planning permission following a Dublin City Council ruling.
"The location has not been decided upon yet," Minister Byrne confirms to MI.
"We have to look at how the service is to be provided, what kind of staff. I think the key to this is when the location is decided upon so that there is consultation with not only business, but also the community.
"The big issue in the last number of months is around the location. I don't know where it is going to be at the moment, but I would hope that through Dublin City Council, Department of Health, and through the HSE that we can establish a proper working relationship and that planning permission won't delay it."
From her years working in local government, the Minister has good insight into the planning process, "but I do think we need to look at this in a specific way with the planning application. I know that this has been brought to the surface by business people who don't want it in their locality".
The Minister thinks the businesses that have concerns should consider the positive examples of SIFs in other countries.
Minister Catherine Byrne
"The only thing I can say to them is this — in the 90 units around the world, the businesses are very much involved and they have come onto the monitoring groups.
"In Sydney and in Copenhagen, there has been a reduction in people openly injecting, there has been a reduction in people being found dead in the streets and a reduction in all the paraphernalia that goes with open injection.
"If I had a business near one of these services, I would only be welcoming it because it would take this problem off the street and it would bring people who have a chronic illness into a service where they may have never entered before. It allows them build up a relationship of trust and eventually helps them into other services that can result in them being helped through their addiction.
"It is the humane and compassionate part of this that is important to me."
When asked when she hoped a SIF could be opened, the Minister did not give a date, but made it clear that she wants things to move fast.
"Our aim is, as soon as I receive the preferred bidders, I will sit down with the Department of Health and HSE and we will announce it and the people who are running it will put in place outreach workers who will work with the community and then try to get the service up and running as soon as possible. We need this service."
Regarding the make-up of medical workers who will be based in SIFs, Minister Byrne says there will be an intense period of consultation before services commence.
"It will be up to those who run the service to decide whether we will have a doctor on-call, or a doctor in the unit, will we have nurses, will we have counsellors; all of that has to be worked out with the provider," she explains.
"It is not just about opening a room and allowing people walk in and inject themselves and then walk out. That is not a true reflection of what this service is about; it should be about stopping people dying on the street and helping chronic users."
The strategy also called for the establishment of a working group to examine alternative approaches to the possession for personal use of small quantities of illegal drugs, which was established last week. The group will report back within 12 months and holds its first meeting next week.
Methadone
As reported in this newspaper in September, there are 10,248 people currently in receipt of methadone through the public health system.
MI also recently reported that, in August this year, 107 patients were receiving suboxone, an alternative substitution treatment for opioid drug dependence.
"First of all about methadone, I live in a parish where we had the only methadone clinic in Ireland for a very long time. We had 500 people on average a week coming to my parish to receive methadone," notes Minister Byrne.
"Thankfully that is changed; now we have pharmacies, we have proper services with GPs. Methadone was never introduced to be a long-term medicine. Unfortunately, it has become that."
It is her intention to see suboxone used more extensively in the system.
"There will be certain people who can't have it for medical reasons. Our effort is to look at suboxone and introduce more of it into services; we are going to start that, we have the funding.
"Methadone is not the be-all and end-all. It was introduced at a time when people needed to begin coming off the drug they are on. But unfortunately some people now use it as a crutch, they feel they can't go to work without it, function without it… so we have to find an alternative for those people as well."
She adds: "Do I believe 10,000 people should be on methadone? No, [but] for many people it is a reliable method of keeping stable, I think that is why methadone is still there."
Alcohol Bill
The delay in progress with the Public Health (Alcohol) Bill has angered many public health doctors and advocates.
"I live in an area first of all that has probably the highest quantity of distilleries in Dublin and I have been asked to go to meetings, but I haven't because I really believe you can't intertwine with both of them [health policy and industry]," Minister Byrne comments.
She confirms that the delay with the Bill's passage "has come because of lobbying, particularly [from] businesses like shops and supermarkets".
"We are not asking them to take it off the shelf; we are asking them to display it in a different manner."
She points out that "it's different in supermarkets, where you can have lines of drinks in boxes along the ground — that needs to go, it needs to be isolated so that when people are walking up to the counter with their children and their bread and milk, they are not facing rows and rows of drink."
The Minister reiterates her support for the Bill: "It's a first step in the right direction. It's about advertising, minimum unit pricing, and separation in shops. But if we don't make that start, we are never going to achieve anything."
Healthy Ireland
The health promotion aspect of Minister Byrne's brief is something that was only added in July, following Leo Varadkar becoming Taoiseach. She, however, believes health promotion is centrally important and that the Healthy Ireland Framework has the potential to impact the wider community.
"I hope it will, especially through schools. I learned about recycling not through Government, but through my children, who learned it in schools.
"We need to give young people responsibility around their own life and the information as to how into the future how drugs can impact them and destroy their lives. "
MI interviewed Minister Byrne in the wake of the resignation of former Tánaiste Frances Fitzgerald. She was "very sorry" to see Deputy Fitzgerald go, someone she has known for 42 years.
"What happened here in the last week is very unfortunate. To a certain extent, I would say it has scarred us [the Government], but we will have to get back up."
Minister Byrne hopes the Government can finish its term. "The agreement is there that Fianna Fáil will support this Government for three Budgets. I hope they do. I think we are going in the right direction."