You are reading 1 of 2 free-access articles allowed for 30 days
A new dawn for diabetes care in Ireland?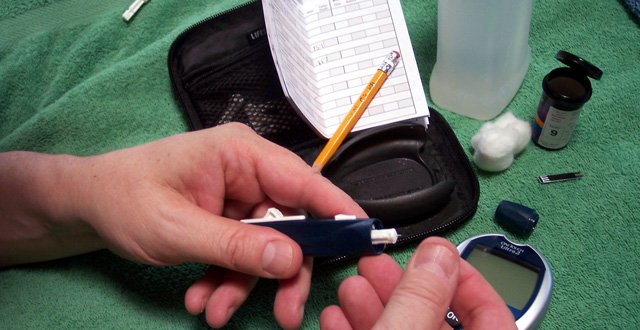 From this month GPs will begin registering for the GMS diabetes cycle of care – a new initiative that will benefit 70,000 type 2 diabetes patients.
The initiative will then be opened to diabetic patients and by the end of the year thousands of patient consultations will have taken place.
Finally, after years of campaigning by healthcare professionals, official chronic disease management in primary care will be a reality in Ireland. This move is expected to lead to reductions in blindness and amputations, and ultimately save lives.
The cycle of care will include a review of preventative lifestyle factors with the patient, blood tests and a medication review. A foot review, a check on participation in diabetic retinopathy screening, blood pressure monitoring, height and weight checks, immunisation updates and education about diabetes will be undertaken by GP practices. Medical card and GP visit card patients will be offered two structured consultations per annum – an annual review and a follow up visit – to monitor their condition. GPs will receive a €30 registration fee per visit in the first year and €50 for each consultation.
The initiative will cost €2.75 million this year with costs estimated to be €4.5 million in 2016. But with over 30,000 undiagnosed diabetes patients in Ireland it is anticipated that costs will increase.
When announced in April this year, a statement from the Department of Health outlined: "This initiative will help to integrate care across the continuum of care, will improve clinical outcomes for patients, and reduce complications often experienced with this condition".
There is consensus among those working in diabetes care that the initiative, in spite of its limitations, will have a hugely positive and important impact on the entire spectrum of diabetes care in Ireland.
Long overdue
Dr Kevin Moore, Consultant Endocrinologist at the Beacon Consultants Clinic, Dublin, believes the cycle of care will have a significant impact on workload and help to reduce waiting times for care.
"The introduction of a cycle of care is a massive and hugely important development for our patients and for our workload," he told the Medical Independent (MI).
"It's not just going to benefit patients with type 2 diabetes but it's also going to benefit patients with type 1 diabetes — because what we expect is that specialists will have the time and capacity to dedicate and focus on these more complex patients, be they type 1 or type 2.
"At the moment what's been going on for probably the last couple of decades has been, you could say, a bit of a scandal in that patients have been waiting for one year, two years, and even beyond two years in some units for their next appointment – be it a first visit or a return visit, when we all know patients with diabetes should be getting a check up maybe two or three times a year depending on the complexity of their clinical picture. That just hasn't been happening for the majority of patients.
"The endocrinologists haven't been comfortable with the situation, the GPs haven't been comfortable with the situation and the patients haven't been happy either. So first and foremost, the notion that there will be some resourcing, and it may not be perfect, the fact that there will be some funding and some resourcing for some patients with diabetes at primary care level is hugely welcome and long overdue."
Cork GP and Chair of the Diabetes in General Practice Group (DIGP), Dr Diarmuid Quinlan, also welcomed the initiative. "It is a long overdue recognition that the majority of diabetes care occurs in the community by GPs and practice nurses."
However, he maintained that two annual visits are not enough for diabetes patients with complex needs and said he would like three visits per annum included in the care package.
Offaly GP Dr Velma Harkins, who as far back as 1998 was involved in establishing the country's first primary care diabetes programme for patients – the Midlands Diabetes Structured Care Programme – praised Minister for Health Leo Varadkar for showing "great leadership" in introducing the cycle of care. "I commend Leo Varadkar, but it's not the whole answer and needs to be more comprehensive," she said. When the midlands programme was established there was no endocrinologist locally and diabetes services were severely inadequate in the region. The programme now has over 4,000 patients and is about to commence its fourth audit.
Dr Harkins, as GP Lead for the HSE National Diabetes Clinical Care Programme, was heavily involved in the development of a national integrated model of care for diabetes, which was produced in 2013. Yet, funding failed to materialise for the model, which is more comprehensive than the cycle of care, and it is not clear if it will ever be implemented.
However, Dr Harkins believes the new cycle of care is a "good start" and that general practice is the optimum place to deliver care to diabetes patients. "If we don't deal with this in general practice it will never be dealt with because the numbers are too huge," she argued.
The cycle of care for diabetes is a "stepping stone towards ideal care", agreed Dr Ronan Canavan, Consultant Endocrinologist at St Vincent's University Hospital and St Columcille's Hospital, Dublin, and Clinical Lead of the HSE National Diabetes Clinical Care Programme. He acknowledged that no investment was made to implement the integrated model of care developed in 2013, which is why it has not been rolled out.
However, there are now 17 integrated diabetes nurse specialists in place nationwide, who with the new cycle of care will now be fully active, he added. There will also be a need for more nurses in the future because of the new initiative. "At least a doubling of nurses for 2016" is being targeted by the programme, Dr Canavan told MI. "I think, for the cycle of care to succeed, it does need these resources in the community."
Unknown
Mr Kieran O'Leary, CEO of Diabetes Ireland, also welcomed the new cycle of care but cautioned that the exact details of the initiative are still largely unknown. Mr O'Leary is of the view that much is yet to be learned about how the initiative will work in practice and maintained information needs to be provided on what patients can expect during their review consultations.
People with diabetes will have to "buy in" to the service and need to be assured of a GP's skills and training in dealing with diabetes versus the care currently provided in hospital clinics, he argued. He also expressed concern that some GPs might not sign up to the initiative, which may cause difficulties for patients.
'We're dealing with an epidemic of diabetes. There has been an increase of about 200 per cent in diabetes in the last 20 years'
"At the moment the cycle of care is just for medical card and GP visit card holders. We would hope that it would be extended in time to all people with diabetes," he told MI.
"We are delighted it's happening and support the idea. It makes sense to take type 2 diabetes into the community but we need to see the model of care and how it will be practically implemented. We have asked the HSE and the Department of Health for that information because people with diabetes will be asking us.
"We need to ensure that if GPs are going to be seeing type 2 diabetes patients routinely that they have the appropriate literature available for patients. The literature available to provide uniform, standardised information is not there at the moment and that void needs to be filled."
In an effort to support GPs, the charity is currently working on producing a leaflet GPs can give to patients during diabetes consultations. Mr O'Leary says the information will be for patients with type 2 and type 1 diabetes and that it is hoped the leaflet will be ready by the New Year.
The leaflet will be distributed to GPs nationally and provide a definition of diabetes as well as information on lifestyle issues, medication, and insurance, among other topics.
Epidemic
According to Dr Canavan, Ireland is in the midst of a diabetes epidemic. The main objective of the HSE's National Clinical Care Programme on Diabetes, which began operating five years ago, is to save lives, limbs, and eyes. This is a hugely challenging objective considering the massive growth in diabetes in Ireland in recent decades.
"We're dealing with an epidemic of diabetes. There has been an increase of about 200 per cent in diabetes in the last 20 years and about a 500 per cent increase in patients having diabetes at less than 40 years of age," Dr Canavan told MI.
More than 238,000 people in Ireland currently have diabetes, with one-in-three families affected. Research shows that 8.5 per cent of the Irish population aged over 50 have diabetes, "so we know we're in the midst of an epidemic of diabetes," he maintained.
It is projected that the number of people with type 2 diabetes will increase by 60 per cent in the next 10-15 years, largely due to the obesity epidemic.
Complications from diabetes are a growing burden on healthcare resources and patients. Approximately 23,000 type 2 diabetics in Ireland have sight-threatening retinopathy, according to the HSE. Data from the Executive also shows that patients with diabetes are at a 15-40 fold higher risk of a lower limb amputation; and diabetic kidney disease is another significant risk factor.
In 2012 alone 1.5 million deaths worldwide were blamed on diabetes. Diabetes related deaths are estimated to rise by over 50 per cent in the next decade, and to double by 2030, becoming the seventh leading cause of death in the world, the World Health Organisation (WHO) has warned.
Diabetes increases the risk of heart disease and stroke – a fact still largely unknown by members of the public. Cardiovascular disease is the most common cause of death for diabetes patients.
The Irish CODEIRE study suggested that the annual cost of treating diabetes in Ireland consumes 6.4 per cent of the annual health expenditure. Over 60 per cent of the expenditure is spent on the complications of diabetes – many of which could be prevented with appropriate resourced care.
Diabetes – the silent assassin
Diabetes is a complex and chronic condition where the pancreas cannot produce enough insulin. Type 1 diabetes, which accounts for 10 per cent of diabetes sufferers, cannot be prevented and occurs when the body does not produce enough insulin. Type 2 diabetes is mostly preventable and occurs when the body is unable to properly use the insulin it produces. Gestational diabetes occurs during pregnancy when a woman's blood sugar level is raised and can lead to complications during delivery.

Dr Diarmuid Quinlan
Chair of the Diabetes in General Practice Group (DIGP), Dr Diarmuid Quinlan described diabetes as "the silent assassin", as it often has no symptoms and can go undiagnosed for several years. "Often the first time people find out they have diabetes is when they get a stroke or a heart attack," he explained.
The symptoms of diabetes can include fatigue, increased thirst, increased urination, particularly at night, unexplained weight loss or weight gain, blurred vision, and skin infections.
The risk factors for diabetes are many and include high cholesterol, high blood pressure, being overweight or obese, low physical activity, family history of diabetes, being over 40 years of age, and diabetes in pregnancy.
Individuals with type 2 diabetes can often manage their condition successfully through diet and exercise. But as the condition progresses medication is usually needed.
Diabetes is a progressive condition and over time damages nerves and blood vessels. It is this damage, that if left untreated, can lead to loss of vision or blindness, kidney trouble, limb amputation, and cardiovascular disease.
Diabetic retinopathy
The National Diabetic Retina Screening Programme, Diabetic RetinaScreen, is currently in its third year of operation and has been a significant development for diabetes patients.
Dr Moore believes it has proved very positive for patients, while Dr Quinlan praised the HSE for introducing the service.
Yet uptake for the programme is still not what it should be, despite invitations going out to 145,000 diabetes patients on a new register in 2013 to avail of the free service. Initially, uptake was just 35 per cent, as people were unsure what the service was about, Dr Canavan said.
There has been 'an explosion in gestational diabetes in the last 10 years' in Ireland
There were 167,000 people on the diabetes register at the start of 2015, and the National Screening Service, which runs the service, has launched a nationwide campaign in a bid to increase uptake. The aim is to achieve 50 per cent uptake this year and by 2018 it is hoped an uptake rate of 80 per cent will have been achieved.
"It is expected that a reduction in blindness will follow in the future. We would hope to see a downward trend in blindness in the next three to five years," he said, adding that it is too early to identify a trend yet.
Diabetic retinopathy is preventable in the majority of patients and early detection is critical but the clinical course of the disease is often difficult to predict. Anti-VEGF treatment has been widely acknowledged as a paradigm shift in the treatment of diabetic retinopathy, but some limits remain such as cost, total response rate, treatment predictability and potential long-term toxicity.
Foot care
A national diabetes foot care programme was launched by the HSE in 2010. A model of care for patients at greatest risk of amputation is now in place, which states that at-risk patients with active ulcers should be seen within one working day.
In 2011 it was identified that 16 new podiatry posts were required for the programme. Dr Canavan says there was a "slow roll-out" of these posts due to the recession and its impact on the HSE's budget and staffing moratorium, and just 14 of the 16 posts are now in place.
A further eight posts have been assigned in 2015, which means there should be 22 posts in place by the end of the year.
The cost of diabetes medication and devices in Ireland
Data from the 2013 Statistical Analysis of Claims and Payments from the PCRS
Medications used in diabetes under the GMS in 2013
Prescribing frequency – 1,603,194
Percentage of scheme total – 2.58 per cent
Ingredient cost – €34, 411, 491
Percentage of scheme total – 4 per cent
Medications used in diabetes under the DPS in 2013
Prescribing frequency – 50,735
Percentage of scheme total – 0.67 per cent
Ingredient cost – €897,390
Percentage of scheme total – 0.67 per cent
Medications used in diabetes under the LTI
Prescribing frequency – 766,494
Percentage of scheme total – 25.29 per cent
Ingredient cost – €21,777,671
Percentage of scheme total – 28.94 per cent
GMS top 20 medicines by highest expenditure in 2013 –diabetes is 9th on the list
Test for diabetes and diagnostic products
Expenditure per category – €27.84 million
Percentage of total expenditure per category – 100 per cent
Frequency of items prescribed – 0.51 million
Percentage of total items prescribed per category – 100 per cent
LTI top 20 medicines by highest expenditure in 2013 – diabetes is number one
Test for diabetes
Expenditure per category – €20.54 million
Percentage of total expenditure per category – 100 per cent
Frequency of items prescribed – 296,954
Percentage of total items prescribed per category – 100 per cent
Capacity
Prof Seamus Sreenan, Consultant Endocrinologist, Connolly Hospital, Blanchardstown, said while he full supported the implementation of the programme, it "currently only has the capacity to see patients who have developed a serious foot problem, which for many is far too late to save a limb".
"Despite the appointment of 22 podiatrists under the programme, Ireland still has one of the lowest manpower levels of specialist podiatrists working in diabetes in Europe. There are significant parts of the country which do not have this service despite an urgent need," he said.
There are now plans to double the number of podiatry posts, largely based in the community, from 22 to 44 in 2016, Dr Canavan confirmed. As is the case with all of the clinical care programmes, funding is a big issue and a submission for extra funding for diabetes for 2016 has been submitted to the HSE.
Despite the increase in posts, amputations have not started to fall yet. According to figures from the HSE, 440 people with diabetes had lower limbs amputated last year compared to 393 in 2013. Diabetes Ireland has pointed out that 57 per cent of all amputations in 2014 were diabetes related, and that up to 80 per cent of these could have been avoided with earlier diagnosis and treatment.
Dr Canavan says it will be three-to-five years before a reduction in amputations is seen. Access has improved for active and high-risk foot care patients, but for moderate risk patients, who should see a specialist once a year, this target is still not being met, he acknowledged.
Also in 2014, 1,697 people with diabetes required hospital inpatient treatment for foot ulceration, spending on average 14 days in hospital. An Irish study showed that the average inpatient hospital treatment of a diabetes-related foot ulcer is €30,000 and, based on this, the cost to the HSE of treating 440 diabetes-related lower limb amputations was over €13.2 million in 2014.
Added to the cost of treating a further 1,697 diabetes patients admitted to hospital for foot ulceration treatment, this brings the total cost to the HSE to over €63 million in 2014. A 10 per cent reduction of diabetes patients requiring inpatient foot ulceration treatment would save the HSE around €5 million per annum, pointed out Dr Anna Clarke, Health Promotion Manager, Diabetes Ireland.
Gestational diabetes
Gestational diabetes is the most common medical disorder in pregnancy. According to Dr Quinlan, one-in-eight pregnant women develop gestational diabetes. There has been "an explosion in gestational diabetes in the last 10 years" in Ireland, Dr Canavan stated. He explained this is due to changes in the threshold for diagnosis, changes in patient population in terms of ethnic mix and obesity, and an ageing population.
Guidelines for the management of diabetes in pregnancy are in place in Ireland but are not being met due to inadequate resources and staffing in maternity hospitals, Dr Canavan noted.
'There is good research evidence to show that if you target specific populations – patients with pre diabetes or with obesity, you can slow the progression to diabetes'
"While there are guidelines out there, it is difficult for hospitals to meet them without resources being in place. There is a submission to start to address that for 2016," he said. It is a priority for the HSE to ensure resources are in place to allow the guidelines to be realistically implemented, he said, adding: "What is the point in having good guidelines if you're not able to even partially address them?"
"The international guidelines essentially say all women should be tested for gestational diabetes," Dr Quinlan pointed out. "Unfortunately we do not have the resources to screen everyone in Cork. The problem with that is diabetes in pregnancy is common and it is really bad for mothers and babies."
Diabetic and specialist nursing support are needed and resources are also required in some areas with no endocrinologist. The plan is to initially target resources in Dublin's three large maternity hospitals and other hospitals across the country, like Cork University Maternity Hospital, with high birth rates.
In the midlands, gestational diabetes services are starting to improve and in Offaly patients are getting care, Dr Harkins reported. However, she said this is not the case in every part of the country, with levels of care remaining fragmented.
Dr Moore agreed more resources are required to deal with gestational diabetes. "It is evident that maternity hospitals are overstretched and that they don't have enough doctors and nurses to deal with this onslaught of patients, that's really the key challenge. The babies in question here are more at risk of problems and the mums are more vulnerable," he said.
Children
Outlining developments in the HSE's National Paediatric Diabetes Clinical Programme, Dr Canavan said every child aged five and under with type 1 diabetes is now entitled to an insulin pump.
"Clearly the next step is children from the rest of the paediatric population and the push is for more paediatric patients to be on insulin pump therapy. There probably needs to be a targeted approach, maybe the six-to-10-year-olds being the next group to be targeted," Dr Canavan outlined.
Prevention
In the area of prevention, it is hoped progress will be made next year. "There is good research evidence to show that if you target specific populations – patients with pre-diabetes or with obesity, you can slow the progression to diabetes," Dr Canavan stated.
"Lots of countries struggle rolling out these programmes to large populations. There is no specific programme this year but we think there could be progress in 2016.
"This could take the form of brief interventions between healthcare professionals and patients around smoking cessation, exercise, and other health promotion advice, it is understood.
'We are probably 15-to-20 years behind the UK but we can catch up very quickly once the funding is there'
The Diabetes Programme aims to reduce mortality by 10 per cent, blindness and amputation by 40 per cent, and cardiovascular events by 20 per cent. Dr Canavan is of the view that cost savings will be seen in a few years following improvements in podiatry and retina screening.
With regards to access, improvements are occurring nationally and fragmentation in services is reducing, he believes.
"We're coming from a picture where access was dependent on where you lived in the country but we have universal standards laid down now."
He emphasised that every patient on the diabetes register is now offered retina screening and argued that the cycle of care will help improve access.
Anonymised data to be submitted by GPs to the HSE via the cycle of care will feed into a national diabetes audit. Currently, there is no annual audit of diabetes in Ireland.
The programme has put together an outline for an annual audit and it is hoped the first annual diabetes audit will commence next year. At the moment pilot work is ongoing. There are three areas being targeted for audit in terms of obstetric care, primary care, and secondary care.
Outlook
Dr Moore believes the outlook for diabetes care in Ireland is bright but that there is still much to be improved on.
"I think that things are starting to look up….We are probably 15-20 years behind the UK but we can catch up very quickly once the funding is there. Things have been bad, there has been very little equity in terms of access to care, but I think that with the cycle of care things will improve dramatically."
Dr Canavan is also optimistic and hopes there will be a significant uplift in resources for diabetes care next year. Staff are being targeted in primary care, as that is where the resources are required, to tackle escalating cases of diabetes, he explained. However, a specific figure on the number of staff required for the programme has not yet been set.
Proper monitoring and management of diabetes in the future is absolutely vital, according to Dr Moore.
"We're desperate for some sort of arrangement that allows for patients to receive care from their GP such that they're able to get the monitoring they require so that when things start to go wrong it's identified early and either handled by the GP or escalated to the hospital staff as necessary," he stated.
"I think that's the key piece, that people get the monitoring so that we don't have patients whose control has deteriorated and they're waiting another 18 months for their next appointment for this to be managed and that's unfortunately what we've been looking at in recent years."