You are reading 1 of 2 free-access articles allowed for 30 days
A multidisciplinary approach in advancing orthopaedic outcomes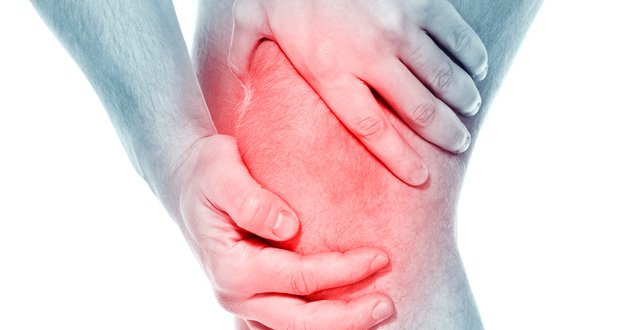 Cappagh National Orthopaedic Hospital was the site of a recent meeting entitled 'A Multidisciplinary Approach in Advancing Orthopaedic Outcomes'. A large audience of physicians, nurses, and allied health professionals including dietitians, physiotherapists, and occupational therapists, gathered to hear the latest in evidence-based care for those undergoing joint replacements.
The meeting was chaired by Prof John O'Byrne, Consultant Orthopaedic Surgeon at Cappagh, who explained how orthopaedic surgery has evolved in recent years. It is now clear that joint replacements are not "mono-dimensional", he told the audience. Highlighting the many different but complementary facets of care in orthopaedic surgery, the professor spoke of the realisation by orthopaedic surgeons that patient outcomes in hip and knee replacements are "so much more than simply attaching the metal to the bone".
"While it is important that we carry out this properly, the success rate is ultimately dependent on all of the other things that happen around that – this starts with the patient's first interaction with the hospital," he advised. Nursing, dietetics, physiotherapy, occupational therapy, even clerical staff, all have critical roles to play in the combined impact of ensuring a good outcome for each patient.
And success can be measured in many different ways, noted Prof O'Byrne. "Studies have shown that the biggest single factor that influences how happy a patient is after a knee replacement is how nice the doctor is to the patient."
Physical and mental outcomes
This tied in with the first presentation of the meeting; Dr Thomas Withers, researcher in Biomechanics and Physical Activity at the University of Bedfordshire, who spoke on 'Novel Approaches to Improving Outcomes following Elective Orthopaedic Surgery'. He outlined findings from his innovative research on the physical and mental outcomes of joint replacement surgery.
Dr Withers first explained how surveys show that, for patients, their desire is to simply return to their pre-pathological level of activity and not to increase their level of activity. Indeed, the data suggests physical activity does not significantly improve after surgery. "While the data quality was poor to moderate, in my experience, speaking to physiotherapists and OTs, this seems to be broadly accurate," he commented.
Social outcomes measures are also critical. While one would assume that a successful joint replacement would improve a patient's social life or activities, there is conflicting evidence on this; one study of almost 400 patients showed that not only was there no difference in loneliness following the procedure, surprisingly, social isolation actually increased compared with before the operation. "It's certainly something I have scratched my head over – we shall see what future research brings," he said.
Dr Marianne walsh, Ms Caroline O'Donovan, Prof John O'Byrne, Dr Thomas Withers, Ms orla Gilroy, Ms Gillian McConnell, and Ms Rosemary Masterson
Hip precautions
Dr Withers also discussed the controversial topic of stopping hip precautions as a method of improving post-operative recovery. A systematic Cochrane review proved inconclusive as to their benefit. Interestingly, a survey of OTs and physiotherapists carried out by Dr Withers and his team found that although almost all prescribed hip precautions, 88 per cent believe more research needs to be done on their benefit. "Clearly there is a level of unease surrounding their use," he noted.
Prof O'Byrne commented that he is personally beginning to move away from the use of hip precautions post-surgery; "this is being driven by non-compliant patients who do not adhere to the precautions and then nothing happens to them. The use of precautions doesn't appear to have any impact on functionality and can make patients very anxious. Also, in their absence the rate of dislocation is extremely low".
The meeting heard that using pedometers to measure and improve rehabilitation has had limited success; Dr Withers explained that one study found minimal difference between a control group and intervention group given pedometers, despite adherence far exceeding the target.
Dr Withers concluded by stating that joint replacements are highly successful operations, but better data is needed on how to maximise outcomes. "It is important to consider novel interventions and how they could help in further developing post-operative rehabilitation. More research is needed in high-quality trials to further this field of work."
Enhanced recovery
Ms Rosemary Masterson, nurse tutor at Cappagh, discussed the benefits of 'enhanced recovery' in planned orthopaedic surgery. She explained that this "modern, evidence-based" approach incorporates a suite of measures that have been designed to improve patient outcomes after major surgery. Having grown in popularity over the last eight-to-10 years in Irish hospitals, most hospitals employ at least some elements of the programme.
Patient education and communication is the first principle of enhanced recovery; Ms Masterson explained that this begins at the outpatient appointment and continues at the pre-operative assessment.
"The idea behind enhanced recovery is focusing the patients on their role in their recovery and giving them ownership. We are trying to move away from the patients thinking they should do whatever the doctor says, to thinking 'is this right for me, is this what I want?'," she told the audience.
An education session held before surgery, known as 'joint school', lasts for two hours and covers what to expect including pain relief, physiotherapy and occupational therapy. This helps alleviate patient worries and manages their expectations, she added.
Patients are also educated on anaesthetic factors, such as the need to avoid pre-medication, while the team employ simple measures to prevent hypothermia. Practising effective opiate-sparing analgesia is also becoming more common, advised Ms Masterson. Developments in surgical factors include the advocacy of minimally-invasive approaches, as well as reduced tourniquet time, careful haemostasis and careful tissue handling, she added.
Nutrition
When it comes to nutrition, practice has changed from prolonged fasting; the goal is now to maximise a patient's pre-operative hydration. Ms Masterson discussed the 'two and six rule'; no fluids for two hours and fasting for six hours before surgery. "There has been a move towards that, but there are still hospitals out there that are requiring patients to fast for a lot longer than is necessary." She also mentioned the importance of carbohydrate loading the night before surgery, as well as early post-operative hydration.
Expanding on nutrition and dietetic interventions was registered dietitian Ms Gillian McConnell, who cited a number of different case studies to illustrate the importance of nutritional screening for all patients. Patient A had a usual BMI of 38, but this was now 33, having lost 14kg in the past eight weeks. This constituted "clinically severe weight loss" at around 13 per cent of total body weight, said Ms McConnell.
"We know from studies that people who lose more than 10 per cent of their body weight don't do as well in hospital and in post-operative recovery."
Although originally referred for weight management advice pre-surgery, Patient A was diagnosed as severely malnourished. "We shouldn't assume that the obese patient is well-nourished – often they will lose a lot more muscle than the lean patient if they are starved. We need to ensure they are getting more protein as well as meeting their fluid requirements." Although the misconception that an obese patient has 'reserves' still persists, the protein turnover rate is actually much higher in an obese patient than in the non-obese patient, added Ms McConnell.
At ward level, food fortification involving a high-protein, high-calorie diet was the answer – the addition of cream, butter and yogurt to the typical hospital diet is necessary to bring it to the adequate amounts of both, but nutritional supplements may sometimes be required.
Patient B was also flagged due to weight loss. A 36-year-old male undergoing knee replacement and attending the orthopaedic outpatient clinic, he was reported to have low albumin and had lost 15kg over a period of 20 weeks. Yet Ms McConnell explained that this was "slow, steady, intentional weight loss" in a well-nourished, healthy man and used this case to highlight albumin as a poor indicator of nutritional status. "We can't rely on it for this and it may be a better indicator of morbidity than nutrition," she explained.
Patient B was thus an excellent candidate for pre-operative carbohydrate loading and Ms McConnell explained how the objective of this is to switch the body "from the fasted state to the fed state", and it is known to reduce post-operative thirst, hunger and anxiety, as well as nausea and vomiting. The aim is now for patients to return to their normal diet as quickly as possible.
The third case study, Patient C, concerned a 59-year-old woman with diabetes, admitted for a discectomy. She was referred to the dietitian for help with stabilisation of blood glucose levels. Poor mobility had resulted in 'comfort eating' of convenience and processed foods, and Patient C had gained weight in the eight weeks prior to admission. Ms McConnell explained that the goal here was to aim for weight maintenance, but to improve the nutritional quality of the patient's diet to ensure optimum recovery post-surgery. "She was later admitted to a care-home and we organised with the kitchen to ensure she received three glasses of milk and two yogurts each day, as well as cheese and wholegrain crackers and extra fruit for snacks."
The three case studies illustrate the individual needs of each patient, said Ms McConnell. "The bottom line is that there is no simple solution, with no 'easy' patient. We have to work as a team with our patients at the centre of their treatment plan, taking the multidisciplinary approach, whether it's from the kitchen to the occupational therapist, to the dietitian to the medical team, including the surgeons."
Held in association with the Cappagh Hospital Foundation and the National Dairy Council (NDC), the meeting also coincided with the launch of a new booklet Bones, Muscles & Joint Health – Nutrition & Orthopaedic Surgery ahead of World Osteoporosis Day, which took place on 20 October. Developed by Cappagh and the NDC, the booklet covers common conditions affecting the musculoskeletal system, the role of nutrition in bone, muscle and joint health and gives tips for preparation and recovery after orthopaedic surgery.