You are reading 1 of 2 free-access articles allowed for 30 days
A hero in a league of his own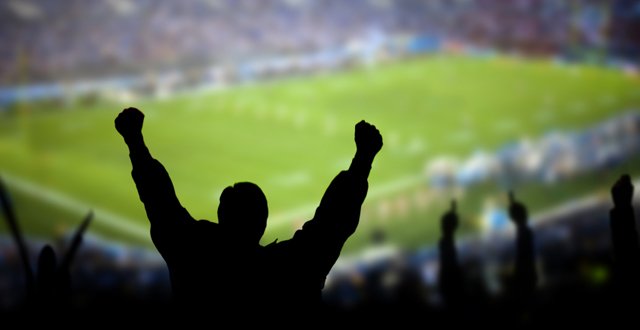 It's the night of the all-Ireland football final. This is always a dreary one for the denizens of 31 counties. Nothing quite so well signifies the definite end of summer than a dark, windy evening in late September with the wind starting to whip around you and your wife telling you, "no, the new series of Downton is on" when you reach for the remote to switch on the Sunday Game.
If your team has lost the final, then it's even more dismal than normal. I can remember being sat in the upper reaches of the Cusack Stand on a dreary day in 1999, watching Cork lose a final to Meath for the fourth time. Cork's buccaneering wing-back that day, Ciaran O'Sullivan, was and remains one of my biggest sporting heroes but I didn't realise I would witness a professional one on the field that day.
As part of the pre-match rituals the Dublin team from 1974 were introduced to the crowd to mark the silver jubilee of their triumph.
As the announcer went down the line, one of the former players removed his jacket and displayed his shirt, bearing the words 'END CUBAN BLOCKADE'. I asked my dad who it was.
"That's David Hickey."
"Is he like a socialist politician or union activist or something?"
"Doubt it. As far as I know he's a surgeon of some sort. But then so was that fella for Meath a few years ago that they used fly over from America for the matches and he was a complete headbanger too. I've seen you and your buddies from college on a night out and ye are clearly headbangers, so quite why they put ye fellas on a pedestal is beyond me."
Which was more than I expected as a response.
The following morning, on the train down with a head that was pounding like a handball alley, I was moping over the papers and picking over the carcass of Cork's defeat when I came across a piece in the Irish Times on the incident. When asked why he had done what he had done, Hickey simply said: "I had no choice." He had done it to highlight the damage being done to Cuba's medical system by the embargo, which by then had become a living relic of the Cold War.
We greatly need people for whom reforming zeal burns and rages as brightly at close of day as it ever did
Although I have never met him, by his frequent public utterances on matters in the sporting, political and medical realms, I have learned more about this extraordinary man. David Hickey is a true original.
In my own experience, probably only a Jehovah's Witness will have encountered as many polite refusals of conversation as a man trying to conduct conversations about Gaelic football in the doctors res of a Dublin teaching hospital. Similarly, holding a relatively moderate set of left-leaning politics and a belief in trade unionism marks you out as a dangerous Marxist in many of your colleagues' eyes.
I would have imagined being one of the most prominent figures in football, as both a player and a mentor across two generations and using the platform that afforded you to make genuinely radical political statements to a watching audience of millions at the biggest sporting occasion of the year, would be doing it on steroids. However, his unwavering belief in his convictions, professional excellence and commitment to his patients have afforded him, albeit belatedly, the sort of national treasure status that the man himself would probably have no interest in.
More recently, his outspoken advocacy with clarity, consistency and steadfast intolerance of bull on behalf of the patients affected by the delay in recruiting a surgeon to replace him at the head of the National Kidney and Pancreas Transplant Programme has been truly inspiring.
At this time, on both sides of the Irish Sea, there are symmetrical right-wing governments. The health ministers on either side are falling over one another to repeat the other's mistakes. The parties are directed by a group of people who somehow looked at the world as teenagers and young men and women and decided that the answers to society's ills lay in conservative politics. I can understand why some people, scarred by the cold vicissitudes of the world, would come around to right-wing ideology in later life but how this can be adopted in youth remains a mystery for me.
As a counterweight to this, we greatly need people for whom reforming zeal burns and rages as brightly at close of day as it ever did. Irish medicine and Irish patients are lucky to have such a man in Mr Hickey. Gutted as I was to see our beloved neighbours denied Sam, it was a pleasure for this Corkman to see him celebrating with the Dublin team last month.