You are reading 1 of 2 free-access articles allowed for 30 days
A Gulf in values on Bahrain?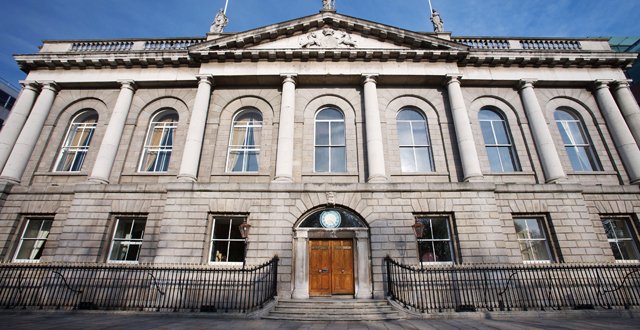 Screams of pain and fear. Torturers enjoying freedom and impunity. Their laughter crossing "dark cold walls".
Dr Fatima Haji, a doctor living in Dublin, recently conveyed a stark collage of memories via Twitter. She was marking the fifth anniversary of a government crackdown on popular protests in Bahrain, a Gulf state governed by an unelected ruling family. The state response brutalised the lives of many healthcare professionals, including her own.

Dr Fareeda Al Dallal and husband Dr Ali Al Ekri
Healthcare workers were interrogated; some were removed from their workplace or houses, arrested and tortured. This, they say, for treating protesters, remonstrating against the government for its assault on medical neutrality and for giving critical media interviews.
"Whoever disappeared at that time disappeared — no phone calls, no contact with the family or lawyers… we didn't know if they were alive or dead and then the whole other story starts, the torture and the extraction of the 'confessions', then the military court, then the civil court… " recounts Dr Haji to the Medical Independent (MI).
There are numerous Irish aspects to the story, including the ongoing imprisonment of paediatric orthopaedic surgeon Dr Ali Al Ekri, who trained at the RCSI in Dublin, and continuing concern over human rights standards at hospitals used for training by the RCSI Bahrain.
Last week, RCSI Bahrain signed a Memorandum of Understanding with a private hospital in Bahrain, involving collaboration for clinical training.
Dr Al Ekri's five-year sentence expires in March 2017. Speaking to MI from Bahrain, Dr Al Ekri's wife — Dr Fareeda Al Dallal — says her husband is "a prisoner of conscience just because he did what he should do as a doctor. He protested against the Minister for Health…because (authorities) prevented the ambulances from reaching the injured protesters."
"The second thing that he did was he was a witness against the regime and he said what he saw in the media. He was a witness."
Salmaniya Medical Complex
At the dawn of 2011, Dr Haji's life was proceeding as normal. She was employed as a rheumatologist in Bahrain's largest public hospital, Salmaniya Medical Complex (SMC), in the capital Manama. She was planning to undertake a clinical fellowship abroad.
However, by mid-February, the rhythm of life in Bahrain had acquired a thunderous tempo. Largely peaceful protests for reform, fanned by movements in other Arab countries and long-standing discrimination of the majority Shia population, were met with a violent crackdown by the Sunni-dominated government.
Dr Haji says she had "never been political" and does not consider that she was part of the uprising. She says a defamation campaign was launched against healthcare workers.
Her recent tweets radiated a raw sense of pain and outrage. Yet she draws from a palette of strong emotions and continues to speak out.
"There is a quote in Arabic and I think in English — 'the thing that doesn't kill you makes you stronger'," Dr Haji tells MI. "The first few days of being in custody, I didn't even know where I was, I was blindfolded and handcuffed all the time, and tortured and electrocuted and harassed on so many occasions … "
She says she found peace in knowing she had helped patients, regardless of who they were.
The fifth anniversary has stirred feelings. Amnesty International has renewed its call for the release of Dr Al Ekri, who also worked at the SMC. According to Amnesty, he was initially sentenced to 15 years' imprisonment (later reduced to five years) for the "possession of unlicensed weapons", "attempting to occupy by force a public building", "calling for regime change", "seizure of medical equipment" and "public gathering without authorisation".
Amnesty believes that Dr Al Ekri was targeted for his "vocal denunciation to the international media of the excessive force used by the armed forces against peaceful protesters during the February-March 2011 protests".
Dr Haji says that after the SMC was "militarised" by the government, in response to the protests, doctors and nurses were summonsed to an 'investigation committee'. She was asked about the extra hours she was spending at the hospital; she says she informed the committee this had been sanctioned by the hospital administration, due to under-staffing and the emergency situation. However, she says the committee accused her of empathising with protesters against the King. "They started to have lots of other accusations… " She was suspended and later taken from her home.
She endured three weeks in detention and, alongside other medics, a military court trial on what she describes as spurious charges. Dr Haji was sentenced to five years before being acquitted at a civilian court in 2012, in the glare of the international spotlight.
BICI report
In late 2011, the government-commissioned Bahrain Independent Commission of Inquiry (BICI), led by international law expert Prof Cherif Bassiouni, published a report on the protests and the state response. It found that the National Security Agency and the Ministry of Interior "followed a systematic practice of physical and psychological mistreatment, which in many cases amounted to torture, with respect to a large number of detainees in their custody".
One chapter in the report centred on events at the SMC, but much of it was a complicated series of claim and counter-claim. The report concluded that some medical personnel pursued a political agenda and "moved in and out of their roles as political activists and medical personnel". It criticised medical staff for not attempting to prevent media filming inside sections of the hospital, which was a contravention of patient confidentiality.
However, it also stated that security services "executed unlawful arrests on SMC premises and attacked and mistreated some individuals, including medical personnel". It further stated that, on 16 March 2011, the Bahrain Defence Forces "took control of the entire complex and placed some injured persons, whom it sought to keep under its control, on the sixth floor of SMC".
The government committed to reforms, but activists say little has changed. Mr Brian Dooley at Human Rights First, US, has considerable expertise in monitoring human rights in Bahrain. He describes the situation as "a mess".
Meeting with Bahraini ambassador was 'comprehensive' — Áras
It was an odd coincidence.
In April, on the same day Dr Haji tweeted her painful memories of the Bahraini government crackdown in 2011, President Michael D Higgins received the new ambassador of Bahrain to Ireland, Ambassador Shaikh Fawaz bin Mohamed Al Khalifa, at Áras an Uachtaráin.
The ambassador conveyed the Bahraini leadership's "commitment to the historic bilateral relations linking the two friendly countries and their people", according to the Bahraini state media.
A spokesperson for President Higgins told MI that matters discussed in a private meeting with the ambassador could not be disclosed. But they were "comprehensive" and included "general and particular issues".
"The President has addressed the issue of human rights on many occasions in the past, including at the Royal College of Surgeons earlier this year and at a meeting of Amnesty International last year," he added.
In February, President Higgins spoke at the RCSI in Dublin on the occasion of the College's Charter Day and award of an honorory fellowship. President Higgins specifically mentioned the RCSI's ventures in Malaysia, and referred to human rights generally, but there was no intelligible reference to Bahrain.
In being accorded the highest distinction bestowed by the RCSI, President Higgins joined an exclusive club.
Honorary Fellows include the late Nelson Mandela, the late Mother Theresa, former US President Jimmy Carter and, among others, Bahrain's King Hamad bin Isa Al Khalifa. The King received this honour in 2006, with the RCSI hailing him as "a man of peace, stability and influence in a difficult and troubled world".
In 2003, the RCSI awarded an honorary fellowship to Sheikh Khalifa Salman Al Khalifa, who has now been Prime Minister of Bahrain for over 40 years. The BBC described him as a "hardliner" in the wake of the events of 2011.
"There's a lot of PR from the regime about how they're cleaning up their act but the fundamentals don't change — torture, arrests of people peacefully criticising the ruling family, long sentences without fair trials," Mr Dooley tells MI.
Controversies in Bahrain continue to resonate in Ireland. The RCSI's multi-million euro university campus in Bahrain depends on government healthcare facilities for clinical site training. These include the SMC, King Hamad University Hospital and the Bahrain Defence Forces Hospital.
In December 2014, the Irish Medical Council unconditionally accredited the medical degree programme in RCSI Bahrain after a visit to the university and affiliated clinical training sites. However, some Council members opposed accreditation (see panel).
Mr Dooley has ongoing concerns regarding medical neutrality and fair access to employment at healthcare facilities used for training by RCSI Bahrain.
"People who have been injured protesting are scared to go to government-run facilities in case they get arrested, so they get treated at underground clinics," Mr Dooley tells MI: "The RSCI's failure to speak out publicly about the targeting of medics is a disgrace." He says the College's approach has shaped the way many Bahrainis view its relationship with the country's rulers.
Mr Dooley says reports of employment discrimination across government hospital facilities are "common".
Sectarianism
Sectarianism in employment in Bahrain was one of the issues that deeply perturbed Prof Tom Collins, an educationalist who served as President of RCSI Bahrain from late 2011 until his resignation in March 2013.
Prof Collins recalls a group of RCSI Bahrain nursing graduates who were due to take up employment in the new King Hamad University Hospital. They graduated prior to his arrival in Bahrain.
"As I recall, at least 20 or so of those who expected to get that employment were refused it on, I quote, 'security grounds'. They were all Shia. Some of them were the first in their families to graduate and I felt I had a responsibility to all graduates to give them what support I could. So I met them. I raised the issue at the highest level in Bahrain, of the fact that they had not been able to secure employment. But ultimately there was very little I could do," he tells MI.
In 2013, in collaboration with Médecins Sans Frontières (MSF), RCSI Bahrain attempted to organise a conference titled 'Medical Ethics and Dilemmas in Situations of Political Discord or Violence'. When this venture was blocked by authorities, Prof Collins resigned from his post. He says academic dialogue and exploration, and freedom of expression, run to the core of what universities are about.
While there are "multiple challenges" facing the RCSI in Bahrain, he does not believe these can be balanced from a position of "silence".
The first few days of being in custody, I didn't even know where I was, I was blindfolded and handcuffed all the time
During his time in Bahrain, Prof Collins became increasingly concerned about the overall political climate. He notes that there were some "reformist instincts" within the ruling cadre. "In Bahrain the Crown Prince had a strong reformist orientation and was enthusiastic and supportive of the conference with MSF. But even within the period I was there, I could see his influence was waning, against those more conservative power brokers, in this situation."
'Soft power'
The RCSI has frequently maintained that it is employing 'soft power' in Bahrain; seeking to exert influence behind-the-scenes.
A College spokesperson tells MI: "We are indeed aware of the Amnesty International campaign for the release of Dr Ali Al Ekri and recently met with Amnesty International and outlined our approach… "
According to the spokesperson, the RCSI has "fully supported" the BICI's recommendations and has made "numerous formal representations and written to the King of Bahrain, asking for clemency. Senior Members of the RCSI have frequently met senior government officials in Bahrain. At every opportunity we have voiced our concerns and position on these issues".
The College says it has "a unique balance of responsibilities and opportunities. We judge that we can be true to our responsibilities and more effective in influencing through private advocacy.
"Our primary responsibility is to contribute to our students' high-quality education in medical and health sciences in a safe, supportive and non-sectarian environment. To this end we are entirely satisfied that our students' access to clinical training in the three teaching hospitals is conducted in a safe and non-sectarian environment where the principle of medical neutrality is absolutely respected.
"There is absolutely no discrimination of students and questions are never raised as to religion. The students have free access to all three hospitals. In fact, if we are asked for a sectarian breakdown of our student body we would not be in a position to answer because we don't ask our students when they enrol what their religion is…
"We believe that the future for Bahrain has to be one of dialogue and reconciliation — we know this well from our own national story. We will continue to contribute through education and continue to advocate for just outcomes."
Dr Al Dallal awaits her own just outcome. She and Dr Al Ekri have four children together. Their 13-year-old son was born in Ireland, when the family lived here in the early 2000s.
"They are still missing their father; they haven't seen their father a lot. There is a time to visit him — we are allowed to visit him twice a month."
Previously, Dr Al Ekri had been hailed a hero by the Bahraini government, after he journeyed to Gaza to provide medical care to Palestinian people. Dr Al Dhallal says her husband had the same intention in Gaza and Manama.
"The same intention to do things, but different situations, different places, different people."
Waiting
Dr Al Dhallal says the RCSI has not been vocal on her husband's case. However, she wishes to thank Irish healthcare workers for their solidarity, especially Prof McCormack.
She is also thankful that her husband is in "good health".
Dr Haji says she did not know Dr Al Ekri well before the events of 2011. She got to know him and his family in the ensuing trial periods. He has the "tough look" of an orthopaedic surgeon but "the heart of a teddy bear", she says, adding that his outspokenness angered the authorities.
Currently working at the Mater Hospital, Dublin, having come to Ireland in 2014 after her husband took up a fellowship, Dr Haji ultimately plans to return to Bahrain.
Dr Haji says the RCSI needs to make strong public statements on key issues, including on threats to medical neutrality and sectarianism in Bahrain's healthcare system. She believes there is much more it could do.
In this sense, living in Ireland during the 1916 Rising Centenary commemorations was a strange experience. She notes that, in its 1916 programme, the RCSI underlined the role of alumni and fellows in treating all factions.
"At the beginning I was really outraged with the way they responded. But now, five years from the events, with all that is happening on the anniversary of the 1916 Rising and all the activities they have been announcing and then, how they presented themselves as 'we have treated equally all the wounds from the British military and the Irish soldiers' … I am not accusing all of them but some of them definitely are so hypocritical." She says "the glory is easy to claim after 100 years".
Sometimes friends remark to Dr Haji that she is doing well here. They say she should just focus on her career. Dr Haji is serious about her career, but feels she must continue to speak out and be a good example to her sons.
Council members were concerned on Bahrain
The Medical Council's accreditation report on RCSI Bahrain was noteworthy for what it did not address, according to a human rights lawyer.
Dr Gearóid Ó Cuinn of Global Legal Action Network (GLAN) said the report does not outline how the Council accounted for the fear and reluctance people would have in criticising standards of medical neutrality and human rights at government hospitals, used by RCSI Bahrain for student training.
One month before the Council's visit to Bahrain in October 2014, human rights activist Ms Ghada Jamsheer was arrested on charges of defamation after tweeting criticism of King Hamad University Hospital, and its head, while she was a patient.
"The Medical Council arrive less than a month after she is detained, go into the hospitals and say, 'is everything okay here?'" commented Dr Ó Cuinn.
According to minutes of Medical Council meetings, some members were opposed to accepting the accreditation report on the medical programme at RCSI Bahrain.
A Council meeting in December 2014 heard of the concern of members Mr John Nisbet and Dr Ruairi Hanley with regard to "environmental and political factors" that could impact the safety of students attending RCSI Bahrain.
"Concern was also expressed that there had been insufficient consideration during the accreditation process of ethical and human rights concerns in Bahrain, as articulated in the Ceartas report."
Ms Anne Carrigy, on behalf of the accreditation team, "confirmed that team members had raised every matter with representatives of RCSI Bahrain, and with students in private session, which was deemed relevant in order to apply the relevant World Federation of Medical Education (WFME) standards with representatives of RCSI Bahrain, and with students."
Seven members accepted a counter-proposal not to accept the accreditation report, with 10 members against and one abstaining.
A vote was held on the original proposal to accept the report, with 11 in favour, six against and one abstaining.
One of the accreditation report recommendations was that RCSI Bahrain satisfies itself that it has adequate monitoring and control of any potential impacts on programme delivery and achievement of educational outcomes at its campus and at associated clinical sites.
The Council says there is a monitoring phase following accreditation of programmes and schools.
GLAN is calling on the UN Human Rights Council to recommend to Ireland that accreditation of RCSI Bahrain be made conditional on measures that "address human rights violations" associated with hospitals where RCSI Bahrain students train.
It submitted a stakeholder study as part of the UN's periodic review process of Ireland's human rights situation. Discussion on Irish submissions take place in Geneva on 11 May.
Dr Ó Cuinn says the standards used by the Medical Council for accreditation — the WFME standards — reference human rights in their preamble and consider medical ethics as a "core competency" of an education programme.