You are reading 1 of 2 free-access articles allowed for 30 days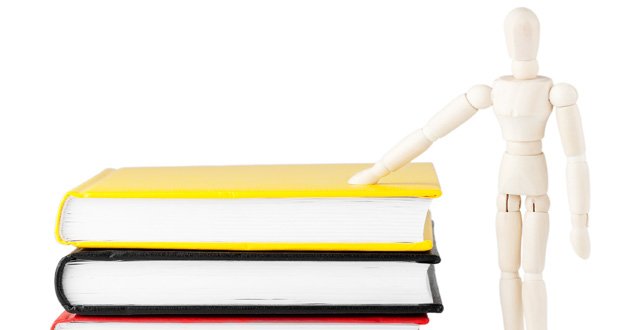 Everybody needs a good manual. If you want to find out how to turn the fog lights on in your new car, or house-train a puppy, you will need the advice of someone who knows about these things. Of course, you will eventually find out where the fog lights are, and how to train the puppy's puppies, but you will always need advice about things — especially if you are young and inexperienced, or if you become unexpectedly ill.
You can always ask for advice, but you might not know anybody to ask, or you might feel shy about letting the expert know that you haven't a clue. The advice you get may be completely wrong, but you feel that you have to go along with it because the so-called expert expects you to, so now you have a raft of new problems, and you still have nobody to ask. Or if you find a new person to ask, are they what the researchers call 'a trusted source'? Do they really know more than you do? You can work some things out for yourself, but do you have the time and energy to make the mistakes that other people have made so you can learn from them?
In my work as a GP, I recommend some books regularly. Prof Alf Nicholson and Grainne O'Malley wrote a fabulous book called When Your Child is Sick that knows more than any mother-in-law.
Dr Miriam Stoppard is always a great source of information.
This year, two friends of mine have written books that will deservedly join these classics.
Padraic O'Maille has devoted his life to advising, mentoring and teaching business people. He has served his time running seminars and mentoring companies and he knows his trade. His book is called Rocking Horse Sh**t, and is the story of his personal journey through the dark night of the soul.
You can work some things out for yourself, but do you have the time and energy to make the mistakes that other people have made so you can learn from them?
Padraic, who is normally a strapping picture of health, found that he had a fantastically rare kind of heart tumour (hence the title), which was duly removed. He applied his 30 years of learning, wisdom and business techniques to his problems. It should be read often and regularly, and is a must for doctors. The book is also very enjoyable and good humoured, and an excellent manual about how to cope when you are frightened, bewildered or out of action for any reason.
Another worthy tome is Shine: A Girl's Guide to Thriving (Not Just Surviving) in Real Life, written by Mary Doherty and Siobhan Hackett, two experienced teachers of teenage girls. Teenage girls are tricky. They lurch between cynical women of the world and innocent wee dotes in one sentence.
They gather like starlings, chattering incessantly, and have nothing to say at home. If you try to talk to them they can roll their eyes and go back to the smartphone. This book deals with everything from social media to sex, from bullying to career guidance. There are sections on mindfulness, dealing with separation, illness and weight issues. You would wonder how we managed before it was written. The first chapter, for instance, is about how to make friends, something no girl is going to ask you. That in itself makes it worth the price, and could revolutionise a girl's life. The philosophy behind Shine is to encourage you to make the most of what you have, and to draw on the considerable wisdom of the authors. There is an invaluable section for adults, advising you on how to live with your teen. If you now know one-tenth of what is in Shine, you are doing well.
The Internet is all very well, but you need that book in your hand. I have Neven Maguire's books in the kitchen, stained, battered and falling open at favourite recipes. John Seymour's guide to Self Sufficiency is kept in my potting shed, even more stained and battered and stuffed with hand-written notes and old newspaper articles that tell you how to make cider or plant a hedge. I always have a couple of wild plant guides and a bird book in my car. And of course, I also have the small book that tells you how to put on the fog lights, as well as some trickier things.