You are reading 1 of 2 free-access articles allowed for 30 days
A full-bodied transplant with a hint of ambition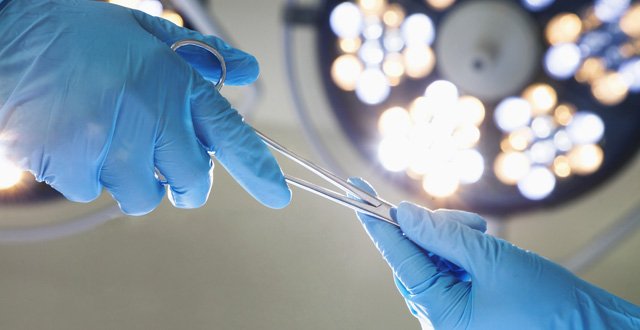 Imagine the face of the surgeon when it was suggested for the first time that some procedures would be routinely carried out by a robot!
Latest to test the fine line between medical science and fantasy is Dr Sergio Canevaro of Turin, Italy, who plans to carry out a full head transplant — or body transplant, depending on your point of view — within two years.
Canevaro is assembling a team and intends to present his research at the American Academy of Neurological and Orthopaedic Surgeons in Maryland, US, in June. He hopes the procedure could become commonplace and save the lives of millions with cancer or muscular-degenerative diseases.
Finding a donor body would be the first problematic area and even when that is achieved, Dr Canevaro proposes to cool the head and donor body to minimise oxygen deprivation.
The neck would then need to be dissected but he highlights that severing the spinal cords cleanly, with an appropriately-fine blade, is a key challenge.
No less difficult would be fusing the head to the ends of the spinal cord; in this, he intends to use polyethylene glycol for fusion. Assuming this all goes according to plan, the patient would then be placed in a medically-induced coma and muscles and blood supply would be connected. The coma would be maintained for one month in order to keep the spinal cord completely still while it healed. Electrodes would also be implanted in the spinal cord to strengthen the nerve connections.
Wild though it may sound, some people are taking the proposal seriously — Dr Canevaro had a paper on the procedure published recently in Surgical Neurology International.
He expects that the recipient would be able to move and feel their own face when they come out of the coma after four weeks, that they would be able to speak with their own voice and would be able to walk within one year. But then there are the ethical considerations.
"If society doesn't want it, I won't do it," Dr Canevaro told New Scientist. "But if people don't want it in the US or Europe, that doesn't mean it won't be done somewhere else.
"I'm trying to go about this the right way but before going to the moon, you want to make sure people will follow you."
Fast food, fast profits
Hospitals making money from car parks is one thing, but the US Physicians Committee for Responsible Medicine (PCRM) is not happy about the creeping trend of having fast-food outlets actually inside the hospital building.
Those among us of a certain vintage will remember when patients could smoke in their rooms, gift shops in the hospital sold cigarettes and doctors puffed away in the hallway.
In the US, in many cases this has been replaced with burgers, chicken nuggets and milkshakes. The PCRM looked at 200 public hospitals, many of which are government-funded.
The Ben Taub General Hospital in Houston, Texas, is an interesting example. The McDonald's there needs to sell over 208,000 Big Macs each year because the restaurant can terminate its lease if yearly sales of fast-food do not reach $1 million. In fact, the monthly rent McDonald's pays the hospital increases when food sales are good.
Then there's the Georgia Regents Medical Centre/Children's Hospital of Georgia, where patients can have a Big Mac actually delivered to their beds.
Also included is the option of 'value-added programmes', whereby patients can get a 'McDelivery' for birthday parties, 'Happy Meals' and a snack menu that includes nacho chips and ice cream.
But a special mention goes to the Erie County Medical Centre, where patients can avail of fast-food, greasy breakfast sandwiches and bakery products 24-hours-a-day.
Suddenly, paying for parking at Beaumont Hospital or the Mater doesn't seem so bad.
Black and white humour
Thanks to the colleague who emailed me some quotes from the great Groucho Marx. My friend intimates that Groucho's portrayal of Dr Hugo Z Hackenbush in the classic movie A Day at the Races inspired him to enter medicine, so I'd better keep his name and workplace to myself.
"Emily, I've a confession to make — I'm really a horse doctor but marry me, and I'll never look at another horse."
"I never forget a face, but in your case I'll be glad to make an exception."
"I had a perfectly wonderful evening. But this wasn't it."
Policeman: "So you're a hermit, eh? Then why is your table set for four?" Groucho: "That's nothing, my alarm clock is set for eight."
"One morning I shot an elephant in my pyjamas. How he got into my pyjamas, I don't know."
"You know, you haven't stopped talking since I got here? You must have been vaccinated with a phonograph needle."
"I thought my razor was dull until I heard this speech."
"Either this man is dead or my watch has stopped."
"We've got to speed things up in this hotel. Chef, if a guest orders a three-minute egg, give it to him in two minutes. If he orders a two-minute egg, give it to him in one minute. If he orders a one-minute egg, give him a chicken and let him work it out for himself."