You are reading 1 of 2 free-access articles allowed for 30 days
A focused look at community eye care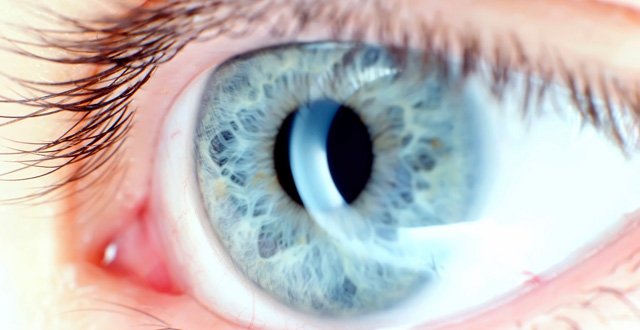 In July 2018, the Irish College of Ophthalmologists (ICO) will commence a stand-alone Medical Ophthalmology Training Programme to specifically address growing demand for medical ophthalmology services and to promote it as "an expanding and interesting clinical specialty with varied career options".
Thus from next year, the training pathway for medical and surgical ophthalmology in Ireland will be distinct from day one of training. Up until now, entry into both medical and surgical ophthalmology has been by a common route through three years of core training, with the paths diverging at the end of year three. From July 2018, common core training will be replaced by two separate programmes and the decision on which career to pursue will be made before core training, rather than during (see panel for more detail).
By structuring a separate entry point, the selection process can target those interested in medical ophthalmology from the outset, Miss Yvonne Delaney, ICO Dean of Postgraduate Education, explained to the Medical Independent (MI).
The vast majority of current ophthalmology trainees are in the surgical field. The role of the community ophthalmic physician (COP) is one of the career end-points following completion of medical ophthalmology training, but the number of COPs in Ireland is low (26 whole-time equivalent (WTE) COPs, according to the HSE, but there are more working part-time and in the private sector).
Miss Yvonne Delaney, Dean of Postgraduate Education at the Irish College of Ophthalmologists
The position of a COP or hospital-based medical ophthalmologist is not a consultant position and is served by a different contract, with significantly lower remuneration (HSE pay scales of €85,176-€88,990) than the surgical consultant contract. "The disparity between the pay scales has made it difficult to attract doctors into the post and the College urges the HSE to address this as a matter of urgency," the ICO told MI.
However, there is rapidly-increasing demand for medical ophthalmic services and Miss Delaney said the College has a responsibility to respond to meet future eye care needs and produce a predictable and sustainable cohort of medical ophthalmology trainees.
"I suppose we are really at a convergence of a number of unprecedented changes within the specialty and within the population, and within the HSE," she tells MI.
Advances
"The first one is the changes within our specialty — how we actually practice and deliver ophthalmology. Medical ophthalmology has undergone a significant expansion in the last five years, particularly in the area of medical retina, where we have new intravitreal treatments in the form of anti-vascular endothelial growth factor (VEGF) injections, especially for age-related macular degeneration (AMD) and diabetic retinopathy. These have really transformed the specialty of medical retina."
These advances in care, however, have brought an enormous demand in terms of manpower, she pointed out, in order that Irish ophthalmologists deliver AMD and diabetic retinopathy treatment to internationally-benchmarked standards. Hospital ophthalmology clinics are currently overwhelmed with patients needing regular anti-VEGF intravitreal injections, much of which could be delivered within the community if the manpower and equipment/structures were in place.
"In parallel with that, some of our other areas of subspecialisation — while we need an overall increase in surgical eye care — the specialties of glaucoma and paediatric strabismus have seen a significant decrease in surgical intervention [a 70 per cent reduction in glaucoma surgeries and a 50 per cent reduction in paediatric strabismus surgeries since the 1990s], not just in Ireland but in the Western world, and that has been accompanied by an increase in medical treatment in those two areas. So overall, the way we practise has seen an increase in the need for medical ophthalmology."
Alongside the changes within the specialty, there are a number of other key factors driving the increased demand for medical ophthalmologists in Ireland, Miss Delaney said.
"One, the demographic changes that are happening — we know that over the next 10-to-20 years, we are going to see a significant increase in the over-65s, but particularly the over-85s, population which is going to mean a significant increase in demand for ophthalmic services in the area of AMD, in the areas of cataract and glaucoma."
Review
The next significant change will be the implementation of the long-awaited HSE Primary Care Eye Services Review Group Report, which was finally published in June.
Currently, COPs are scattered and often work in isolation, with a lack of services in some regions.
Under the review, each HSE Community Healthcare Organisation (CHO) will have a COP-led primary care eye team, with dedicated premises and equipment, staffed with COPs, optometrists, orthoptists, nurses and ophthalmic technicians.
Funding
New revenue funding of approximately €23 million is required to implement the recommendations of the report, which will see approximately 60 per cent of the current adult and paediatric outpatient ophthalmology work transition to the community. There is a detailed workforce plan within the document and it acknowledges significantly-increased COP manpower is needed to implement the changes.
"The report confirmed that we currently do not have adequate capacity to deliver eye care services within the community and that the existing services are underfunded and understaffed and we need a significant expansion in those services in terms of improved resource allocation and increased medical ophthalmology numbers," Miss Delaney maintained.
Training changes
As the relevant training body, the ICO has had to carefully respond to all these changes for medical ophthalmology services and manpower.
"And when we evaluate our training programme, the structure of having a common core three years is not delivering an adequate number of medical ophthalmologists in order to deliver current or future eye care demand," Miss Delaney acknowledged.
"There are a number of different reasons for that. It could be the selection process in the common core training programme; it could be the unintended promotion of surgical ophthalmology rather than medical ophthalmology, as most of the training takes place within the surgical eye units, and also there may be a perception out there that the role of a COP is relatively unattractive because of the current under-resourcing and under-funding of that position.
"So it is our responsibility as a training body to respond to that picture and our response has been to firmly put the spotlight on medical ophthalmology and to structure a programme dedicated to medical ophthalmology alone."
The new programme will, however, see a significant amount of medical ophthalmology training being delivered in the hospital ophthalmology setting until the new primary care eye teams are up and running and can provide the necessary structures and supports.
"That will take time…. To ensure training is of high quality, we do need the community settings to be adequately equipped in order to deliver high-quality eye care in terms of technology, imaging devices, and in terms of having clean rooms to deliver medical retina services. As those services and resources improve over the coming years with the implementation of the report, we will see more training provided in the new community locations."
Reaction
Training in medical ophthalmology in Ireland has already undergone a number of changes in recent years to address the changing needs of the specialty, Miss Delaney pointed out.
The most recent change occurred in 2014, with a significant restructuring of post-BST training, to bring clarity to the training pathway, embed a robust assessment process, and to equip the final practitioner with greater expertise in the three key practice areas of paediatrics, glaucoma and medical retina. However, trainees were still not entering the medical ophthalmology programme in the numbers necessary to produce an adequate workforce. Careful analysis revealed that the current common core entry process primarily attracted trainees wishing to pursue a surgical career.
Changing medical ophthalmology training to a standalone programme and extending the higher training component to two years highlights its expanding clinical sphere and prominence in ophthalmology delivery and should attract more trainees, Miss Delaney reiterated.
"We have known for some time that medical ophthalmology has not got the attention it deserves in terms of under-funding, its poor allocation of resources and the challenges of attracting trainees into the specialty so it [the new pathway to training] has been very much welcomed by the ophthalmic community to finally put the spotlight on medical ophthalmology in a very purposeful way. We hope the actual outcomes of having a dedicated, stand-alone medical ophthalmology training programme will bring a certain transparency and clarity to the training pathway and allow us to target those interested in medical ophthalmology from the outset… and it will also allow us to specifically highlight the increased demand for medical ophthalmology services, as outlined in the HSE Primary Care Eye Services Review Group Report, and promote it as an interesting and expanding specialty."
How the changes to medical ophthalmology training will work
From July 2018, entry to the ICO's National Training Programme in Medical Ophthalmology will be direct from day one of training.
The Medical Ophthalmology Curriculum is a five-year, competence-based curriculum consisting of three core years (MT1, MT2 and MT3), followed by two years (MT4 and MT5) of higher subspecialty training in paediatrics, glaucoma and medical retina.
The medical retina module in MT4/5 has been extended to 12 months in order to encompass all the recent advancements in the subspecialty.
The changes will embed a high standard in the subspecialties most relevant to future practice and future-proof medical ophthalmology as a valued career choice, according to the ICO.
Applications for the ICO's two programmes, medical and surgical, will be opened in November for the July 2018 intake. The new medical programme intake will initially seek four-to-six trainees and expand as demand and teaching capacity allows.
The ICO will announce details of the new training pathway for medical and surgical ophthalmology at the Annual Medical Careers Day, organised by the Forum of Irish Postgraduate Medical Training Bodies, in Dublin Castle on Saturday, 23 September.