You are reading 1 of 2 free-access articles allowed for 30 days
A fertile opportunity for change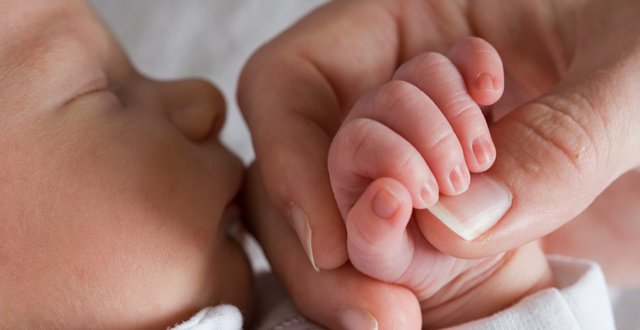 In this Internet age, government-commissioned reports enjoy eternal shelf lives and are no longer consigned to dusty vaults.
The Report of the Commission on Assisted Human Reproduction (2005) is on the Department of Health's website, in the publications section. The report's centrepiece proposal was for a regulator of assisted human reproduction (AHR) but, 11 years on, this is still awaited.
In December, Minister for Health Leo Varadkar was reminded of the passage of time at a meeting with the National Infertility Support and Information Group (NISIG). The group's chairperson Ms Helen Browne said they were assured that regulation was on the legislative schedule for 2016. She said Ireland needs a regulator akin to the UK's Human Fertilisation and Embryology Authority (HFEA).
The Minister's announcement, some weeks later, on public funding for fertility treatments, was not expected but very welcome, Ms Browne told the Medical Independent (MI).
While its timing may have been influenced by the General Election, Ms Browne is hopeful that the promise will not be discarded, whatever changes may occur in Hawkins House.
But the statement has unlocked many questions, such as on the level of funding, criteria for selection, and who will be commissioned to provide services.
Legislation
In early 2015, the Government gave approval to draft a General Scheme of legislative provisions dealing with a range of aspects relating to AHR, including a regulator to promote patient safety and good clinical practice in the area.
The Department of Health says the General Scheme will be published in the first half of this year.
Last month, the Department's statement on public funding referred to the commissioning of an evidence review of international public funding models.
MI understands the Health Research Board (HRB) has been requested to conduct the evidence review. The HRB provides an "evidence synthesis research service" to the Department through its Evidence Generation and Knowledge Brokering Unit.
'I feel that the Irish public are entitled to transparent reporting systems so that any IVF unit that operates in Ireland, that their success rates are monitored and the results are available for the public'
The review will consider funding models internationally, with a special emphasis on jurisdictions with comparable levels of AHR activity and where organisation of health service delivery is similar, said a Department spokesperson.
Services
There are currently no 'assisted conception units' (ACUs) operated by Irish public hospitals. Over the years, IVF treatment has developed in the private healthcare sector. In many clinics, services are led by consultants who work or have worked at public hospitals.
According to a spokesperson for the Coombe Women and Infants University Hospital, Dublin, it has no "immediate plans" to develop an ACU. The spokesperson said patients who require IVF are referred to an IVF centre. There is no particular centre to which it routinely refers.
The Coombe does, however, offer investigations for subfertile couples. "If ovulation is a problem, we offer ovulation induction with follicle tracking. In cases with endocrine disturbances, we offer an endocrinologist review to optimise fertility. In cases with polycystic ovary syndrome (PCOS) that are resistant to medical management, we offer ovarian drilling.
"The Coombe assesses tubal patency via the HyCoSy test. If there is proximal tubal occlusion, we liaise with our radiology colleagues in Tallaght Hospital to offer tubal canalisation. In cases of distal [tubal] occlusion, or in cases of endometriosis, we offer surgery. In male factor subfertility, we liaise with our urology colleagues in St James's Hospital to optimise the semen quality."
The Rotunda Hospital, Dublin, also has "no plans to develop advanced assisted conception services".
"The Rotunda has for many years maintained a public infertility clinic which provides investigations and advice on initial management options for couples with infertility," a hospital spokesperson told MI.
Fertility investigation tests, initial treatments and clinical advice are provided by the Rotunda but it does not provide advanced fertility treatments to patients.
The Rotunda formerly owned the private HARI clinic, which provided advanced fertility treatment services. This clinic facilitated some pro bono cases. It was sold to Virtus Healthcare Group in December 2014 and is now known as Rotunda-IVF.
"The Rotunda Board has an agreement with the new owner to continue to provide for a number of IVF cycles on a pro bono basis each year for three years from the date of the sale, to public patients, at no charge to the patient. The cost is supported from an element of the sale proceeds," said a Rotunda spokesperson.
The Rotunda expects an average of 65 pro bono patients per year, with one cycle each. Holding a medical card is the entry point for eligibility before clinical criteria are assessed, said the hospital spokesperson.
More broadly, the hospital advises patients of services available and lets patients choose where they wish to attend.
The Rotunda is due to relocate to the site of Connolly Hospital, Blanchardstown, in the coming years. The Rotunda spokesperson said the future location of Rotunda-IVF (which is still based at Parnell Square, Dublin 1) is a matter for the new owners.
Dr Cathy Allen, a Consultant Obstetrician and Gynaecologist at the National Maternity Hospital (NMH), Holles St, also works as a fertility specialist at the Merrion Fertility Clinic, a not-for-profit private clinic co-located with NMH.

Dr Cathy Allen, NMH
She projected that the NMH/Merrion Fertility Clinic could jointly provide advanced fertility services to patients under a public funding arrangement.
Dr Allen said NMH already provides services in reproductive medicine/surgery within the public system resources for the hospital. Some specialised fertility testing — eg, semen analysis — is provided for the hospital by the andrology laboratory of the Merrion Fertility Clinic, "with a resultant freeing-up of the NMH lab services and proven cost-efficiencies".
The links between NMH and Merrion Fertility Clinic also promote continuity of care, she outlined.
In Ireland, the costs of assisted reproductive technology (ART) have been borne by patients (aside from State support for drug expenses and tax relief). For many, this financial burden has resulted in delayed treatments (reducing chances of success) and debt. A significant number do not have the means to access services.
Dr Allen said a developing trend is for patients to travel to clinics overseas, where treatments appear cheaper. However, the safety of some overseas treatments is a real concern. "NMH has seen an increasing need to provide emergency inpatient care for patients suffering iatrogenic illness such as ovarian hyperstimulation syndrome (OHSS) as a result of treatments elsewhere," said Dr Allen.
Inequitable
In 2014, as part of an RCPI paper on Government plans for universal health insurance, the Institute of Obstetricians and Gynaecologists noted that ACUs were based in the private sector only and that ART was not funded by the public health system. This was an "inequitable" situation, excluding "a huge number of patients" from accessing treatment. Subfertility is classified by the World Health Organisation (WHO) as a "medical disease with significant physical, mental and social implications", it noted.
Irish patients are "potentially vulnerable to commercially-driven medical practice" in the context of the unregulated nature of an exclusively private service for patients seeking ART.
Last week, an Institute spokesperson told MI it welcomed the recent announcement of public funding for ART. It awaits further details on how this resource will be delivered. This "encouraging development" followed campaigning by fertility specialists and patient group advocates over recent years.
Key issues for legislators include the need to ensure that best practice models are adhered to by fully-trained healthcare providers; that the healthiest possible pregnancy outcomes are achieved (ART should not be provided until pre-conceptual maternal health is ensured); and to ensure the healthiest possible perinatal outcomes for babies conceived with ART by reducing incidence of multiple pregnancies (encouraging conservative embryo transfer practices such as elective single embryo transfer).
"Adequate resourcing should be made available to ensure that access to ART is based on medical need of patients and not on ability to pay," said the Institute's spokesperson.
Additionally, auditing of ART outcomes for all providers would be required (to include data on complications of treatment, clinical pregnancy rates, obstetric and perinatal outcomes, long-term childhood, adolescent and adult outcomes after ART).
Underlying the legislation should be an appreciation of the need for regular reappraisal of emerging technologies. "An expert group should be convened to advise on the safety, legality and ethical considerations of new ART innovations. This is a rapidly-developing area and the legislative framework should appreciate the future need for contemporaneous appraisal of this new but ever-advancing technology. The demerits of the current situation where ART developed in Ireland within a legal vacuum should be appreciated. On the other hand, overly-rigid legislation may prove difficult to amend, when indicated. Accompanying guidelines to any AHR Act might be more easily reappraised, when necessary."
Commercialisation
Issues associated with the sector's commercialisation have caused concern. Dr John Waterstone, President of the Irish Fertility Society (IFS) and Medical Director of the Cork Fertility Centre, said he concurred with the well-publicised sentiments of Prof Robert Winston, the UK fertility expert. Prof Winston has been very vocal about "the commercialisation and high cost of unproven treatments that are creeping into, and have crept into, IVF practice around the world".
It is also imperative the public have access to transparent data on treatment success, said Dr Waterstone.

Dr John Waterstone, IFS
Currently, fertility treatment clinics in Ireland are required to submit certain data to the HPRA as licensed tissue establishments (see panel left).
"But curiously, success rates are not part of the data collection," said Dr Waterstone. Speaking in a personal capacity, he said there must be a system for reporting of annual success rates. In the UK, the HFEA reports data on live births, treatment types and multiple births.
Not everyone in the sector is on the same page on this issue, "because all of a sudden, if you have a bad spell and you are not doing so well, it will be publicised".
However, Dr Waterstone believes that the matter needs to be progressed: "I feel that the Irish public are entitled to transparent reporting systems so that any IVF unit that operates in Ireland, that their success rates are monitored and the results are available for the public… "
In the UK, the HFEA has also put a concerted focus on elective single-embryo transfers (eSETs). Its report, Improving outcomes for fertility patients: multiple births 2015, described a multiple birth as the greatest health risk of fertility treatment.
"Learning from other countries that the multiple birth rate can be reduced without harming success rates, we have worked closely with clinics, professional bodies, patient groups and NHS funding bodies to reduce the number of multiple births in the UK," stated the report.
The UK's multiple pregnancy and multiple birth rates have dropped dramatically, it reported. "Overall, the multiple births rate has dropped from one-in-four IVF live births in 2008 to only one-in-six in 2013."
The website of the Cork Fertility Centre states that, when its laboratory carefully selects one blastocyst embryo for transfer for patients undergoing their first IVF/ICSI [intra-cytoplasmic sperm injection] treatment cycle, the live birth rate is 62 per cent for patients of 40 years and younger.
Dr Waterstone said 15 per cent of its cycles last year involved transfer of one embryo where more embryos were available.
When this group is chosen "carefully", a good success rate can be maintained. More broadly, however, national funding models come into play when considering eSET.
"Everybody around the world is talking about elective single embryo transfer but it is a country where all of the treatment is funded completely by the government where they have had more success [with implementing the policy]," he said.
In countries where treatments are funded by the patient, such decisions need to be very finely balanced. Embryo quality is always a key consideration.
"It is a question of being responsible, and doing the best for our patients, trying to keep the success rate as high as we can, but obviously not generating too many twin pregnancies," explained Dr Waterstone.
He considers that multiple pregnancies are more frequently associated with IVF treatment at overseas clinics. "Certainly, some of the people go abroad and are going to units where they would put back three embryos… In Britain and Ireland, nobody puts back three embryos unless the patient is in their 40s and the embryo quality is very poor."
Pre-implantation genetic diagnosis (PGD) is available at Cork Fertility Centre. This is another area that should be accorded State funding and a solid framework in which to operate, said
Dr Waterstone.
"We have decided that in the absence of Irish guidelines or Irish legislation, what we are going to do with regard to PGD is use the guidelines that pertain in the UK. In the UK, there is a published set of genetic diseases, for which it is felt that PGD is ethically acceptable."
It is essential that the Department of Health consults with experts working in the field when considering all of these issues in forthcoming legislation, he emphasised. State funding for patients has been sought "for years" and he hopes it becomes reality.
In addition, Dr Waterstone, who works half-time as a Consultant Obstetrician/Gynaecologist at Cork University Maternity Hospital, said logistical workforce issues need to be addressed. In some cases, medical practitioners may seek to adapt their working arrangements in the public system in order to work in IVF, but this can prove difficult.
"There have been numerous meetings with the HSE over the years, but nobody has actually come out and said, 'yes, IVF is a vital part of health services, it needs to be accommodated within the HSE framework, and therefore we need a contractual arrangement that makes sense for everybody concerned'."
Dr Waterstone concluded that a number of clinics have strong links with the public system and are well placed to promote continuity of care.
Blank canvass
Mr Declan Keane, a clinical embryologist who founded ReproMed Ireland, has been working in the IVF field for 25 years.
Like most observers, he anticipates that publicly-funded fertility treatment will be provided by private clinics. The capital expenditure required to construct a national network in the public system would be "very, very large, and unwise for government".
He said regulation and legislation governing the area of fertility treatment is needed. Moreover, Ireland has the opportunity to draw on a blank canvas, capturing the best aspects of the regulatory infrastructure in other jurisdictions.
Mr Keane has heard positive and negative experiences of the UK's HFEA: It is clearly the type of body that Ireland is missing, he said, but its requirements involve a lot of paperwork.
He would agree with such prospects as a regulator publishing success rates and working with clinics to promote eSET, as has happened in the UK.
"I think the Government will certainly look for that from us as well, to say 'here's a target, we don't want you to have more than x per cent twins in one year'… "
However, clinical decision-makers would still need room to exercise their judgement, he added.
54 findings of non-compliance in 2015 following inspections
In 2015, the HPRA performed 10 inspections of ART tissue establishments (TEs), from which 54 findings were cited in relation to observations of non-compliance with legislative requirements. These related to quality management systems, facilities, equipment and operating procedures.
The HPRA said it is precluded from commenting on inspection findings per facility. This is due to the "commercially-sensitive nature of information" as disclosed to the Authority by the Establishments during the inspection process, said a spokesperson.
The Authority is the designated competent authority for the implementation of the tissues and cells legislation in Ireland. In this regard, the HPRA is required to inspect and authorise all TEs (including ART TEs) that perform prescribed activities, ie, donation, procurement, testing, processing, preservation, storage and distribution of tissues and cells for human application.
In response to inspection findings, TEs are required to submit corrective actions to the HPRA, which are then reviewed for timeliness and adequacy.
Currently, there are 13 ART TEs authorised by the HPRA.
Additionally, as part of the HPRA's vigilance monitoring systems, reports of OHSS following the use of medicines to stimulate the ovaries in the context of ART may be received from different sources, including healthcare professionals working in this area. From 2013-2015, the HPRA received 26 reports of OHSS, all of which were received from ART facilities.
80 children born through surrogacy abroad since 2011
The Department of Foreign Affairs and Trade is aware of over 80 children born abroad as a result of surrogacy arrangements for Irish parents since 2011, some three-quarters of whom were born in India, a Department spokesperson has told the Medical Independent (MI).
This figure was determined through requests for emergency travel documents, said the Department. In late 2015, Indian authorities instructed its clinics to stop accepting overseas clients for commercial surrogacy services.
In 2011, an interdepartmental group was set up in Ireland to examine surrogacy matters.
In 2012, following the group's consultations and on foot of a Government decision, the Department of Justice and Equality published guidelines on citizenship, parentage, guardianship and travel document issues in relation to children born as a result of surrogacy arrangements entered into outside the State, where it is intended that the child and the intending parents reside in the State.
In February 2015, the Minister for Health received Government approval to draft a General Scheme of legislative provisions dealing with a range of aspects relating to AHR, including surrogacy. The proposals will ban commercial surrogacy in Ireland, but reimbursement of "reasonable expenses" will be permitted. However, the law's possible impact on overseas surrogacy is not yet clarified.
Last July, the Department's Chief Bioethics Officer Dr Siobhan O'Sullivan travelled to India for a study visit. This was in conjunction with colleagues from the Department of Foreign Affairs.
"The purpose of the visit was to share information and perspectives with various interlocutors — officials, NGOs, other diplomatic missions and doctors, for example — on issues relating to surrogacy. The visit was very useful and its learnings will feed into the drafting of the legislation dealing with assisted human reproduction," according to the Department of Health.
In September 2015, Dr O'Sullivan participated in a meeting on surrogacy issues in London with colleagues from the British Department of Health.
Meanwhile, the Department said that when drafting the General Scheme for the wider legislation on AHR, it will ensure that there is consistency with the Children and Family Relationships Act 2015.
Under the latter legislation, only gametes (sperm/eggs) for which there is identifiable information available will be permitted to be used in an AHR procedure within the State.
This information will be entered on the National Donor-Conceived Person Register. The Act allows for the use of anonymous gametes for a period of three years following this part of the Act coming into operation, where the couple/woman already have an existing child born as a result of using a gamete from the same donor.
The Register will not be publicly searchable and only the donor-conceived person will be entitled to access information. "Other persons may request information under section 36 or 37, but the information requested can be released only where the donor-conceived person does not object," stated the Department.
Parts 2 and 3 of the Act will not commence for a minimum of one year following its enactment in April 2015.
The IFS has expressed a number of concerns over the legislation.