You are reading 1 of 2 free-access articles allowed for 30 days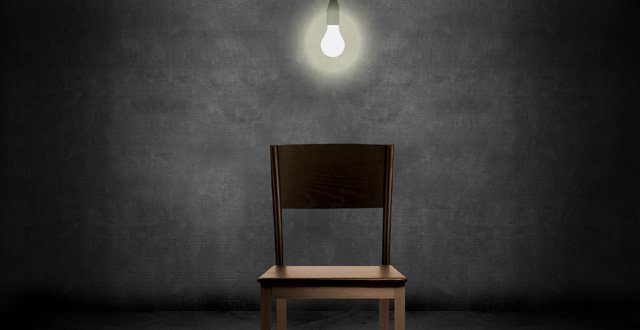 "Want to caution [medical officer] that this is almost certainly not a place he's ever been before in his medical career… It is visually and psychologically very uncomfortable."
– An internal CIA email, sent on 5 August 2002, following use of enhanced interrogation techniques on a detainee at a CIA 'black site' outside the US.
(Source: US Senate Select Committee on Intelligence Study of the CIA's Detention and Interrogation Program, publicly released December 2014)
Advertisements for CIA physician roles have included the customary promise of "exciting and challenging opportunities," typically inviting candidates to "join us on the world stage".
However, in the years after 9/11, the work of some Agency doctors on 'the world stage' came with the highest ethical — if not regulatory — price.
In December, the US Senate Select Committee on Intelligence publicly released its study into the CIA's former detention and interrogation programme. It confirmed that medical officers and psychologists played fundamental roles in the CIA's experimental programme of 'enhanced' interrogation, which properly amounted to torture and continued into the mid-2000s.
Use of stress positions, waterboarding (simulated drowning), sleep deprivation, cramped confinement in boxes and walling (being thrown repeatedly against a wall) were some of the techniques employed. Moreover, rectal feeding and rectal hydration were carried out without documented 'medical necessity'.
The Senate Committee's 500-page summary study, with redactions, emerged from a 6,700-page report, which has not been publicly released.
Details regarding complicity of medical professionals had already emerged. In 2009, for example, the Obama administration released redacted guidelines on "medical and psychological support to detainee rendition, interrogation and detention," issued in 2004 by the CIA Office of Medical Services (OMS). The May 2004 document stated: "OMS is responsible for assessing and monitoring the health of all Agency detainees subject to 'enhanced' interrogation techniques and for determining that the authorised administration of these techniques would not be expected to cause serious or permanent harm."
Later, it added: "All medical officers remain under the professional obligation to do no harm."
The Senate Committee study noted that internal critiques, including from psychologists recommending less isolating conditions and OMS personnel questioning the effectiveness and safety of techniques, were regularly overridden by CIA management.
In the wake of the study release, Physicians for Human Rights (PHR) issued a report titled Doing Harm: Health Professionals' Central Role in the CIA Torture Programme, which pointed to numerous alleged "unethical and illegal acts" by CIA health professionals indicated in the study. These included, as had been known, enabling of Department of Justice (DoJ) lawyers "to create a fiction of 'safe, legal and effective' interrogation".
The PHR report stated: "Health professionals participated in the DoJ's Office of Legal Counsel's spurious legal rationale that the techniques would not be considered torture so long as health professionals certified they were not." Health professionals collected and analysed data from application of techniques in an effort to legitimise torture, it noted.
PHR also stated that the study revealed at least two instances where CIA personnel expressed concerns that "studying the results of CIA interrogations would amount to human experimentation".
Two psychologists developed the enhanced interrogation programme. Contracted by the CIA, they were formerly involved in the US military's Survival, Evasion, Resistance, and Escape (SERE) programme. They were accorded pseudonyms in the Senate Committee study, though their names had already been reported.
He did vomit a couple of times during the waterboard with some beans and rice. It's been 10 hours since he ate so this is surprising and disturbing
The study noted that they had no experience as interrogators, no specialised knowledge of al-Qaeda or background in counterterrorism. They did not report to the OMS.
Writing on the interrogation methods, before the programme began, the psychologists described the safety of any technique as laying "primarily in how it is applied and monitored". This ethos placed CIA medical officers as integral players, their professional training particularly important in calibrating levels of torture to fall below the point of no return.
Secret US prison
Some 39 detainees are known to have been subjected to one or more enhanced interrogation techniques (EITs). The first was Abu Zubaydah — a terror suspect with strong ties to al-Qaeda. Following his capture in Pakistan in early 2002, Zubaydah was held at a secret US prison widely reported in the media as having been in Thailand. It was known as 'Detention Site Green'.
Contrary to CIA representations to the US Department of Justice, the CIA instructed personnel that the interrogation of Zubaydah would take "precedence" over his medical care. In an email titled 'So it begins', sent on 4 August 2002 — when aggressive interrogation of Zubaydah commenced — an unidentified CIA medical officer from the OMS reported to superiors that the "sessions" had accelerated rapidly to waterboarding, following confinement periods in small and coffin-sized boxes, and walling.
"Longest time with the cloth over his face so far has been 17 seconds. This is sure to increase shortly. NO useful information so far. He did vomit a couple of times during the waterboard with some beans and rice. It's been 10 hours since he ate so this is surprising and disturbing."
According to the medical officer's email, the plan for the next while was to only feed Zubaydah with a nutritional shake. "I'm head[ing] back for another waterboard session," the email closed.
The aggressive phase of interrogation lasted until 23 August. Zubaydah was at times "hysterical" and unable to effectively communicate. In at least one waterboarding session, he became "completely unresponsive, with bubbles rising through his open, full mouth", according to CIA communications reviewed by the Senate committee.
In fact, just days into the aggressive interrogations of Zubaydah, on 9 August, the interrogation team had informed CIA headquarters that its preliminary assessment was that it was unlikely he had "actionable new information about current threats to the United States".
Medical officers also had deep involvement in facilitating the torture of Khalid Sheikh Mohammed (KSM) — accused of having been a key planner of the 9/11 attacks. He was held at another overseas US facility, 'Detention Site Blue', reported in the media as having been in Poland.
The Senate committee also found that medical officers discussed rectal rehydration as a means of behaviour control
CIA communications from March 2003 recorded that, following waterboarding, KSM's "abdomen was somewhat distended and he expressed water when the abdomen was pressed".
His gastric contents were so diluted that the medical officer present was "concerned about water intoxication and dilution of electrolytes and requested that the interrogators use saline in future waterboarding sessions".
During this period, a medical officer at 'Detention Site Blue' wrote to a colleague(s) in the OMS that the situation was "slowly evolving" from OMS being viewed "as the institutional conscience and limiting factor, to the ones who are dedicated to maximising the benefit in a safe manner and keeping everyone's butt out of trouble".
Meanwhile, at least five CIA detainees, including KSM, were subjected to "rectal rehydration" or rectal feeding without documented medical necessity (rectal hydration is almost never practised in medicine, while, as PHR has pointed out, the large colon has a "very limited capacity to absorb nutrients, with the exception of glucose and electrolytes").
Evidence tracked by the Senate Committee also found that medical officers discussed rectal rehydration as a means of behaviour control.
Bleak references
The study contains numerous other bleak references to the complicity of health professionals in abuses. For example, CIA medical personnel treated at least one detainee for swelling in order to allow the continued use of standing sleep deprivation.
In overarching conclusions, the study found that the CIA's use of EITs was "not an effective means of acquiring intelligence or gaining co-operation from detainees" and justification for their use rested on "inaccurate claims of their effectiveness". Interrogations of CIA detainees were "brutal" and "far worse" than the CIA represented to policy-makers and others.
While Committee Chairperson, Ms Dianne Feinstein, noted in her foreword that President Obama had signed an executive order in 2009 to prohibit the CIA from holding detainees other than on a "short-term transitory basis" and to limit interrogation techniques to those in the Army Field Manual, she stated that these limitations were not part of US law and "could be overturned by a future president with the stroke of a pen".
The real question for the professionals who have a spine and not just a heart and a brain
For healthcare professionals, following the study's release, the tweets of renowned surgeon and writer Dr Atul Gawande echoed the feelings of many. He wrote of "savage, immoral, utterly despicable practices" by the US government. "But the worst for me is to see the details of how doctors, psychologists, and others sworn to aid human beings made the torture possible."
However, the public responses of various medical associations to the study have been somewhat puzzling. The World Medical Association (WMA) issued a press release, stating that it "strongly denounces the use of torture and the reported involvement of health professionals".
The WMA Council Resolution on Prohibition of Physician Participation in Torture, adopted in 2009, states that the Association urges national medical associations to investigate any breach of such principles by Association members of which they are aware.
Nevertheless, its statement following the release of the Senate study made no calls for further investigation of medical practitioners, whether they were members of national associations or otherwise.
Asked if there was any reason why the investigation of medical professionals was not mentioned in the press statement, a spokesperson tells the Medical Independent (MI): "The WMA tends to issue guidance and comment on general issues of ethical practice. Calls for specific investigations would usually be a matter for individual national medical associations."
Violation of values
According to the spokesperson, WMA policies set out advice to national medical associations (NMAs) and physicians to monitor, denounce and report incidents of torture. "Therefore the WMA fully supports reporting professionals on these grounds and would support any NMA taking such a course of action. The main barrier is gathering the necessary information."
The American Medical Association (AMA), in its post-study press statement, underlined it "has taken a clear stand that the participation of physicians in torture and coercive interrogation is a violation of core ethical values".
It further stated: "The AMA will continue to advocate that no doctor is asked to go against the ethics of the profession, to remind physicians of their ethical obligations, and to ensure that medical professionals are never involved in the abuse of detainees in US custody."
However, there was no reference to a need for further investigation of the medical professionals concerned. MI asked the AMA if it would support reporting of practitioners to licensing boards; if it had investigated whether any practitioners were members; and whether it was calling for any further investigation relating to the actions of medical practitioners, as documented in the Senate committee study.
The AMA response to MI refers in oblique terms to the Senate study having not published identifiable information on the medical and health professionals who were involved in the interrogation programme.
"Can you cite me an example of a physician (MD or DO) who was identified by name as a facilitator in torture by the majority report of the Senate Intelligence Committee?" the AMA response to MI states rhetorically.
The American Psychological Association (APA), meanwhile, following the release of the study, referred on its website to its announcement the previous month of an "independent review of the allegation by New York Times reporter and author James Risen that the association colluded with the Bush administration to support enhanced interrogation techniques that constituted torture". It also pointed out that the two psychologists, referred to under pseudonyms but identified in media reports, are not members of the APA (one was never a member and the other resigned in 2006, it stated).

Prof Steven Miles
Prof Steven Miles, Professor of Medicine and Bioethics at the University of Minnesota Medical School in Minneapolis, US, has written widely on the subject of doctors around the world who are complicit in torture. He also maintains the website of the Doctors Who Torture Accountability Project.
Prof Miles has built a general profile of doctors globally who engage in or facilitate such actions.
"Most of these people are fundamentally careerists; they are sympathetic with the overall direction of the State policy at the time, whether it is anti-communism, say, in South America, or defence of apartheid in South Africa. So they tend to be politically aligned with the regime," he tells MI.
According to Prof Miles, they "tend not to be psychopaths".
He continues: "They are very rarely working under a fear of being tortured or punished themselves, the exception being doctors who are themselves prisoners, who are asked to co-operate in the torture of other prisoners. But most regimes want to have the voluntary support of the medical profession and don't want to risk alienating a major professional group, and so the torture work is conceived as an elite form of national service."
Doctors who engage in torture are "drawn from across the spectrum of talent within the medical profession".
Asked why regulators seem so reluctant to pursue cases, Prof Miles says they "tend to accept the idea that these things were done as a part of official policy.
"So, they will say 'it is not our job to second-guess military policy'. That is the major reason."
'Malpractice'
"Sometimes they say they don't have jurisdiction, but in fact they do. The [US] military requires its practitioners to have state licences, presumably leaving these people under the regulation of the state medical boards. But the boards have not stepped up to their responsibility in regulating this form of professional malpractice."
Could doctors' complicity in torture also be a barometer of failures in respect of medical education on ethics?
"I think one way to look at it is that conflicting loyalties are common in medicine," says Prof Miles. "Sometimes they take the form of working in a prison where torture is done. Sometimes they take the form of, say, working for a national health service which is trying to balance the budget by denying effective therapies; sometimes they take the effect of working on a study for a pharmaceutical company where it is trying to magnify the benefits and hide the risks; and the real question for the profession is graduating medical professionals who have a spine and not just a heart and a brain, so they can stand up to these kinds of abuses."
As Prof Miles outlines, in instances where human rights organisations cannot gain access to detention sites, such as prisons and police stations, the doctors are the human rights back-up worker of last resort.
Responsibility
In that respect, they have a responsibility to all prisoners who are endangered. "And that means that the reporting systems should go up the chain of command when that is likely to be effective. And when it is not likely to be effective, doctors must develop reporting mechanisms that run outside of the chain of command and into the human rights community, so that protections for all prisoners can be undertaken."
On the Senate study specifically, Prof Miles is not optimistic that it will hasten a new dawn of transparency as regards practices of medical officers in covert organisations like the CIA.
"Well, that remains to be seen. There remains a fair amount of misconception that torture is an effective interrogation technique and also the regimes are concerned about the downstream effect of prosecuting their own staff."
The wider problem, for the US, is the horrendously bad example it has set and the practices which some will now see as legitimised, he says.
"You can't create an exception for one country that doesn't apply to the entire world. So when the United States says, for example, as President Bush did, that we have a national emergency and so are unilaterally suspending the Geneva Convention, that rings music to Mugabe's ears in Zimbabwe… personally, I don't see the utility in abandoning a framework of international law that took us 50 years to generate after World War II."
While the Senate study put the US under the spotlight, Prof Miles points to a long history of medical professionals' complicity in torture and ill treatment around the world.
It is clearly an issue that, as he puts it, "wounds the history of all of us".
Call for Obama to establish Federal inquiry has been met with 'deafening silence' — PHR
Following the release of the US Senate Committee study, Physicians for Human Rights (PHR) called on US President Barack Obama to work with Congress to authorise a Federal Commission inquiry into the role of health professionals in "designing, monitoring, and providing legal justification for the CIA's torture programme".
Such a commission should have subpoena powers and the ability to refer individuals for criminal investigation and prosecution to the US Department of Justice, PHR said.
However, a spokesperson for PHR tells the Medical Independent (MI) that, to date, the Obama administration has responded to calls for accountability with "deafening silence". Presently, it is attempting to "get specific meetings with key officials" to pursue recommendations made in its report Doing Harm: Health Professionals' Central Role in the CIA Torture Programme.
"The United States has an obligation to investigate, prosecute and punish torture under domestic and international law, yet President Obama has failed to pursue accountability measures."
Within the medical and psychological community, there has been a great deal of interest and consternation following the Senate study release, the spokesperson explains.
"PHR would like to see a move from statements reaffirming their ethical stance against torture to affirmative steps and measures toward preventing the misuse of health professionals and accountability for involvement. We are engaged in ongoing conversations with the professional associations. The stakes are high here to get it right."
The PHR is not aware of any health professional who has ever been professionally disciplined for his or her involvement in the torture and ill treatment of detainees at CIA black sites or at Guantanamo.
According to the organisation, professional associations should strengthen their ethical guidance "to prevent health professional participation in interrogations, force-feeding and other abusive practices; to investigate and report abuses; and to professionally discipline members who violate professional standards".
The spokesperson adds: "The Department of Defense, the CIA, and other US agencies and departments should establish policies endorsing and requiring adherence to established principles of medical ethics and the rescission of any policies to the contrary."