You are reading 1 of 2 free-access articles allowed for 30 days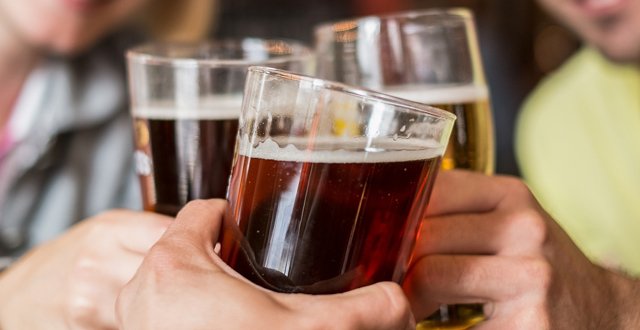 After the over-indulgence of the Christmas, I tend to take the month of January off the drink. It is usually accompanied by some eye-rolling by my friends, family and
medical colleagues.
The jury is still out, they like to point out to me, on whether doing a 'Drynuary' actually does
any good.
Those most likely to take part are usually alcohol lightweights like me who probably don't need to cut back anyway.
Heavy boozers who do it (and who haven't developed the DTs) reassure themselves that having done it, that they don't have an alcohol problem, with business as usual in February.
On the other hand, there is research to show that it does some good. About two-thirds in one study who gave up alcohol for January said they had more energy (I usually do) and almost half lost weight (also true for me).
Most, like me, sleep better and experience a sense of achievement. There's even some evidence that taking part in a dry January results in reduced alcohol intake six months later. Eight per cent of those who do it end up giving up alcohol altogether (not a hope). If I'm honest though, the main reason I give up booze from time to time is that I have developed a minor addiction to the feeling of smugness that accompanies sobriety.
If I'm honest though, the main reason I give up booze from time to time is that I have developed a minor addiction to the feeling of smugness that accompanies sobriety
Whereas I'm not usually sanctimonious, Drynuary brings with it a delicious and puritanical sense of self-righteousness. I see sinners everywhere. Those who drink a bit more than they should will usually avoid me in January, as they know they run the risk of my 'having a quiet word'.
But like all zealots, whereas I might convince myself that I'm doing it for the reward of the longer-term goal (of feeling healthy, being more productive or the promise of eternal salvation), the real reward is the intoxication of the obsession itself.
Fuelled by the sins and shortcomings of lesser mortals (who spoil the world wherever I look) I experience a kind of rapture. This is what it must feel like, I think, to be a member of the Iona Institute.
'January me' was therefore delighted to see the even more stringent alcohol guidelines that were published in the UK last month. Men like me, it seems, should
be drinking even less than previously thought, with downwardly-revised limits for safe
alcohol consumption.
Drinking more than 14 units a week (for men and for women) increases the likelihood of having accidents, heart attacks
and cancer.
There is a price to pay, it seems, for straying from the path of righteousness. Whereas the guidelines have been set by panels of experts who will do their part in raising awareness, doctors will be the ones to deliver the news and counsel individual patients. But are we best positioned to do so? Research suggests that we doctors might actually drink more than our patients.
Two separate studies (of physicians and surgeons) have shown that up to 15 per cent of doctors drink excessively, compared to about 9 per cent in the
general population.
Of course doctors lie about their alcohol intake as much as everyone else and these surveys don't include the 75 per cent of doctors who were presumably too busy, drunk, or too hung-over to respond. Although there's no evidence that Irish doctors drink any more than those in other countries, it seems likely that we're doing our bit to bring 'Team
Ireland' to the top of the boozing and bingeing league tables
of Europe.
There is some wisdom in the old adage that 'your alcohol intake is okay, as long as you're not drinking more than your doctor'.
Maybe we should drink less. It seems as though my work is not yet done.
It was a long month.
Postscript: Dr Kavanagh fell off the wagon on 10 January.