You are reading 1 of 2 free-access articles allowed for 30 days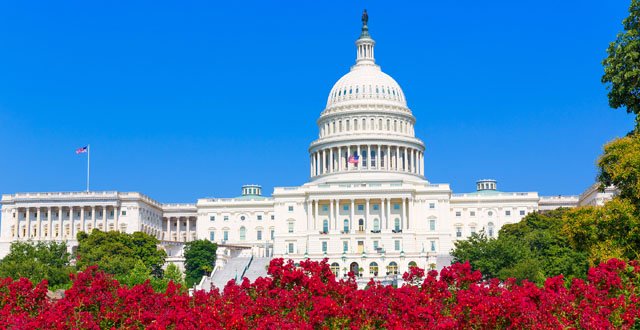 Medical opinion in the US is currently divided over proposed legislation making its way through Congress that aims to increase the development and speed up the approval of medicines and devices for patients.
The debate centres on the 21st Century Cures Act, passed by the US House of Representatives in July and backed strongly by the pharmaceutical, biotechnology, and device industries; sectors that would also benefit from a more rapid approval process.
Advocates say the legislation will improve access to new medicines but others are warning it could be a step backwards. Some of its provisions, critics say, could have a profound effect on what is known about the safety and efficacy of medical products, as well as which ones become available.
The Act, which was sponsored by both Republican and Democrat representatives, was overwhelmingly approved in the Republican-controlled chamber by 344 votes to 77. It must next be debated and voted on by the US Senate.
'Medical devices that more effectively treat or diagnose serious or life-threatening diseases will benefit from a new, more efficient FDA review pathway'
The White House has welcomed some aspects of the Act but has also expressed concern that the proposed legislation could weaken current regulatory standards: "The administration believes that (the bill) could undermine regulatory standards by allowing unproven uses of therapies to be marketed to healthcare payers as though such uses had been proven safe and effective," a statement said, adding that the US government "looks forward to working with the Congress on continuing to improve the bill as it moves forward".
Support
Support for the proposed legislation has come from 251 patient organisations across the US, who joined together to back the Act, calling it "a patient-focused bill that will advance the discovery and development of treatments, strengthen the patient voice in the regulatory environment, (and) increase funding for the National Institutes of Health (NIH), and Food and Drug Administration (FDA)".
One of those strongly in favour of the Act is Dr Ellen Sigal, Chairperson and founder of Friends of Cancer Research, a think tank and advocacy organisation based in Washington, which backs policies it believes will get treatments and therapies to patients in the safest and quickest way possible.

Dr Ellen Sigal
"The 21st Century Cures Act makes sure that patients have access to potentially life-saving treatments and modernises approaches to research, development, and regulation of medical products," Dr Sigal tells the Medical Independent (MI), calling the Act "a model for collaboration across all sectors and parties".
It is not yet clear how the senate will vote on the Act, but Dr Sigal hopes it will follow the lead of the House of Representatives.
She rejects any notion that safety could be compromised in the rush to make the Act a reality. On the contrary, she believes the FDA, which regulates the safety of health products in the US, will be able to "better assess the benefits of new drugs during the approval process and at a faster pace, without sacrificing safety and efficacy standards".
She emphasises that in recent years there has been enormous progress in cancer medications development and this progress has led to new treatments that attack cancer at the molecular and genetic levels, offering new and innovative ways to fight the disease.
''Despite this progress, however, the pace at which these therapies are becoming available to patients is frustratingly slow," Dr Sigal tells MI. "The 21st Century Cures Act not only provides the framework for the FDA to evaluate innovative new therapies, but gets these treatments to patients as fast as possible."
She believes more must be done to hasten the development and delivery of treatments for cancer and many other diseases based on proven science, without compromising safety. "A large bipartisan effort over the past year has identified ways to speed the availability of safe and more effective treatments for patients by taking full advantage of the latest science. That is what underpins the 21st Century Cures Act."
She says the legislation sets up frameworks to develop and evaluate data from newly discovered biomarkers that can determine the safety and effectiveness of new treatments. Armed with this critically important information, she contends the FDA can better evaluate the risks and benefits of new drugs.
Dr Sigal adds that it "also creates mechanisms for the experts at the FDA to use public-private scientific collaborations to develop better science and evidence". Specifically, the Act amends the Federal Food, Drug, and Cosmetic Act (FFDCA) to require the FDA to establish processes under which patient-experience data may be considered in the risk-benefit assessment of a new medicine.
From a funding perspective, Dr Sigal points out that the NIH has lost almost 25 per cent of its purchasing power over the past 10 years, severely limiting basic research. The Act will increase NIH funding by $8 billion over the next five years, bolstering America's investment in medical innovation, and increase FDA funding by $550 million over five years.
Acceleration
"Time is of the essence for patients facing these life-threatening diseases," Dr Sigal emphasises, and in this context the Act will help to establish accelerated approval development plans. "These will help FDA and drug sponsors better plan for the use of accelerated approval in terms of agreed upon study designs and endpoints early in research planning. Medical devices that more effectively treat or diagnose serious or life-threatening diseases will benefit from a new, more efficient FDA review pathway," she believes.
These improvements in the approval process, she says, will result in effective drugs and devices getting to patients as quickly and safely as possible.
She also believes the Act will help patients by including their perspectives on drug development. "Normally, the important data points for drug approvals are tumour growth or toxicity, but patients themselves often provide the best perspectives on the difficulties or issues with treatment. Incorporating this type of data will help improve safety for patients across the board, especially for those with advanced stages of disease.
In our rush to find new effective treatments, we should not harm our patients with ineffective toxic ones
"The bill creates a series of new steps that operationalise the incorporation of direct patient feedback and assist advocacy organisations, medical researchers, FDA, and industry to realign drug development programmes with this important information," Dr Sigal says.
Asked about concerns by some in the medical profession who fear the Act will be a step backwards as regards the safety and efficacy of medical products, she responds: "None of what this Act does changes the FDA's authority for maintaining the gold standard for safety and effectiveness."
Similarly, she rejects suggestions put forward by critics that the Act could encourage the FDA to rely more on biomarkers and other surrogate measures rather than actual clinical end point trials in its assessments of drugs and devices. "By setting up a framework to incorporate biomarkers and other surrogate measures into the drug approval process, the FDA will have the tools and the collaboration needed to better assess innovative therapies for safety and efficacy," Dr Sigal maintains.
She also sees the Act as being "patient-driven", dismissing sceptics who are wary of the fact that the Act is being championed particularly by the pharmaceutical, biotechnology, and device industries. "It is patient-driven above all else," she stresses. "At its core, this bill is working to provide patients with faster access to life-saving treatments, which is what matters the most for those diagnosed. As innovative treatments become available, it is the FDA's mission to adapt to the changing landscapes in cancer care so that patients have access to the drugs available. With the 21st Century Cures Act, the FDA will be able to adapt and better collaborate with the scientific community, drug developers, and patients, while still maintaining its world-leading standards for safety and efficacy."
Sceptics
But former FDA commissioner Dr Margaret Hamburg, in remarks just before stepping down from her post earlier this year, expressed concerns that the Act might risk compromising safety standards. "For us, there are certainly concerns about… the misperception that you might be able to speed innovation by lowering standards for safety and efficacy, and we think that would be a terrible mistake," she declared.
Others in the medical profession, like drug epidemiologist Dr Jerry Avorn and public health policy expert Dr Aaron Kesselheim of Harvard University, are bluntly questioning the need for the Act. "What we have here is a Trojan horse," Dr Avorn recently told the New York Times. "The elevator pitch is very appealing… but it is a vehicle for some regulatory changes that are really very worrisome."

Dr Jerry Avorn
While both doctors praise some areas of the Act, they are deeply concerned about its overall thrust. Writing recently in a joint commentary in the New England Journal of Medicine, they outlined their concerns as follows:
"Some aspects of the bill could indeed enhance the development of and access to new drugs. The legislation calls for annual increases in the stagnating budget for the NIH amounting to about three per cent per year for three years when adjusted for inflation. It would also provide an additional $2 billion per year for five years to create an NIH innovation fund. Together, this support would help counteract the effects of budget cuts that have reduced the purchasing power of the NIH to its lowest level in years. Given the crucial role that NIH-funded research plays in generating the findings on which so many new drugs are based, this boost would be a welcome development. Another useful provision could make de-identified data from NIH-funded clinical trials more available to researchers."
They then went on, however, to question other changes under the legislation. "Other proposed changes could lead to less salutary outcomes for patients and the healthcare system. An underlying premise of the bill is the need to accelerate approval for new products, but this process is already quite efficient. A third of new drugs are currently approved on the basis of a single pivotal trial; the median size for all pivotal trials is just 760 patients. More than two-thirds of new drugs are approved on the basis of studies lasting six months or less — a potential problem for medications designed to be taken for a lifetime. Once the FDA starts its review, it approves new medications about as quickly as any regulatory agency in the world, evaluating nearly all new drug applications within six to 10 months, an impressive turnaround for such complex assessments.
Trials
"Nonetheless, as introduced, the 21st Century Cures Act instructs the FDA to consider non-traditional study designs and methods of data analysis to further speed approvals. Adaptive trial designs and the use of Bayesian methods hold promise in some kinds of evaluations, particularly in oncology. However, more problematic proposals include encouraging the use of 'shorter or smaller clinical trials' for devices and the request that the FDA develop criteria for relying on 'evidence from clinical experience', including 'observational studies, registries, and therapeutic use' instead of randomised, controlled trials for approving new uses for existing drugs. Although, such data can provide important information about drug utilisation and safety once a medication is in use, there is considerable evidence that these approaches are not as rigorous or valid as randomised trials in assessing efficacy."
They pointed out that the Act would also encourage the FDA to rely more on biomarkers and other surrogate measures rather than actual clinical end points in assessing the efficacy of both drugs and devices. "The FDA already uses surrogate end points in about half of new drug approvals. Some biomarkers are accurate predictors of disease risk and can be useful measures of the efficacy of a new drug (such as low-density lipoprotein cholesterol for statins). But though a drug's effect on a biomarker can make approval quicker and less costly, especially if the comparator is placebo, it may not always predict the drug's capacity to improve patient outcomes. These provisions in the legislation would not immediately change FDA approval standards, but they would give the agency greater discretion, backed by congressional support, to approve drugs on the basis of less rigorous data."
The proposed legislation would make immediate changes with respect to new antibiotics and antifungals by enabling their approval without conventional clinical trials if needed to treat a "serious or life-threatening infection" in patients with an "unmet medical need". In place of proof that the antimicrobial actually decreases morbidity or mortality, the FDA could accept non-traditional efficacy measures drawn from small studies as well as "preclinical, pharmacologic, or pathophysiologic evidence; nonclinical susceptibility and pharmacokinetic data, data from phase 2 clinical trials; and such other confirmatory evidence as the secretary [of health and human services] determines appropriate to approve the drug". Antimicrobials approved in this manner would carry disclaimers on their labelling, but there is no evidence that such a precaution would restrict prescribing to only the most appropriate patients.
"If passed in its current form, the bill would also provide hospitals with a financial bonus for administering costly new but unproven antibiotics, which could encourage their more widespread use. The bill gives the US Secretary of Health and Human Services the authority to expand this non-traditional approval pathway to other drug categories as well, if 'the public health would benefit from expansion'," Dr Avorn and Dr Kesselheim wrote.
The doctors also noted the legislation goes still further in altering the requirements for approving medical devices. "As proposed, the new law would redefine the evidence on which high-risk devices can be approved to include case studies, registries, and articles in the medical literature rather than more rigorous clinical trials. Another section would allow device makers to pay a third-party organisation to determine whether the manufacturer can be relied on to assess the safety and effectiveness of changes it makes to its devices, in place of submitting an application to the FDA. Thus certified by the external company, a device maker would be authorised to continue to assess its own products on an ongoing basis."
Both doctors are also concerned about proposed changes in the area of informed consent by patients in drug trials. "Informed consent by patients in drug trials has traditionally been sacrosanct, with exceptions made only when consent is impossible to obtain or contrary to a patient's best interests. But another clause in the proposed law adds a new kind of exception: studies in which 'the proposed clinical testing poses no more than minimal risk' — a major departure from current human subject protections. It is not clear who gets to determine whether a given trial of a new drug poses 'minimal risk'."
Concluding their analysis, Dr Avorn and Dr Kesselheim acknowledge that while the Act proposes to increase NIH funding and has some good ideas that could streamline the development and evaluation of new drugs and devices, "political forces have also introduced other provisions that could lead to the approval of drugs and devices that are less safe or effective than existing criteria would permit. Patients and physicians would not benefit from legislation that instead of catapulting us into the future, could actually bring back some of the problems we thought we had left behind in the 20th century."
Shared goals
Dr Rita Redberg, Editor of the journal JAMA Internal Medicine, is also wary of the Act. "In our rush to find new effective treatments, we should not harm our patients with ineffective toxic ones," she declared.
"A shared goal of all health professionals is to relieve suffering and prolong life. At times these goals are at odds, particularly in oncology care. Patients with severe disease and low chance of survival may be offered therapies in the hope of buying a few more weeks or even months. However, the treatments themselves are often toxic, with many unpleasant adverse effects — nausea, pain, vomiting, hair loss, and others — that detract from quality-of-life and result in patients spending more time in the hospital and clinic and less time at home," Dr Redberg said.
"The 21st Century Cures Act would make the situation worse by allowing accelerated approval of new drugs on preliminary results of clinical trials on surrogate markets. It even has a clause that stipulates that a drug on a restricted hospital or industry formulary list is actually approved for the indication and can be prescribed for that purpose."
But perhaps the most scathing criticism, from both a medical and political standpoint, comes from Dr Diana Zuckerman, President of the Washington-based National Centre for Health Research. "We are greatly disappointed by the passage of the 21st Century Cures Act," she declared. "We share Congress' desire to increase funding for NIH but there are dangerous provisions in this bill that undermine scientific evidence used to approve medical products.
"As often happens, millions of dollars spent on pharmaceutical and device company-lobbying were more effective than the efforts of health experts to explain their concerns about patient safety. When campaign contributions and lobbying overwhelmingly support industry wish lists and mislead many patient advocates, as happened here, industry will win."
"If this bill becomes law," she continued, "rat and test tube studies will be used to approve medications instead of studies of patients, and patients will be harmed."
Another critic of the Act is Dr David Kessler who was at the helm of the FDA at the height of the AIDS crisis in the 1990s when new drugs were desperately needed against the disease. Writing with two AIDS activists in the New York Times recently, Dr Kessler drew on his experience during that crisis to caution against any diminution of the FDA's drug approval standards.
"The 21st Century Cures Act could substantially lower the standards for approval of many medical products, potentially placing patients at unnecessary risk of injury or death. While the legislation does not mandate this approach, it opens the door to it," he warned.
"For instance, the current version of the bill would allow consideration of drug approvals based on clinical experience, replacing scientific data from large numbers of patients in well-designed and controlled clinical trials. Other provisions could mandate the use of biomarkers to approve a wider variety of drugs, far beyond just those for serious and life-threatening conditions.
"Approval standards for medical devices, already lower than those for drugs, could become even less rigorous, allowing lifesaving devices like heart valves and stents to be revamped by manufacturers without the FDA even reviewing the changes (though the agency would have to be notified)."
As the debate rages on, the fate of the 21st Century Cures Act looks like it will be decided shortly as the US Congress returns this week from its summer recess.
Dr Sigal hopes the Senate will follow the lead of the House. "We hope that legislators and their supporters will carry this momentum into the Senate," she tells MI. Perhaps they will. Then again with an election year on the horizon anything can happen—even a possible veto from US President Barack Obama.
FDA signs research collaboration agreement with online patient network
In June this year PatientsLikeMe, an online patient network, and the US FDA signed a research collaboration agreement to determine how patient-reported data can give new insights into drug safety.
Under the collaboration, PatientsLikeMe and the FDA will systematically explore the potential of patient-generated data to inform regulatory review activities related to risk assessment and risk management.
PatientsLikeMe data is generated by patients themselves, and provides important real-time insights into the nuances inherent in patients' experiences over time, including drug tolerance, adherence, and quality-of-life. The website is the largest and most active patient network online, with 350,000 members reporting on their real-world experiences with more than 2,500 conditions.
PatientsLikeMe co-founder and President Mr Ben Heywood, said the agreement is an unprecedented step toward enhancing post-market surveillance and informing regulatory science. "Most clinical trials only represent the experience of several hundred or at most several thousand patients, making it impossible to anticipate all the potential side effects of drugs in the real world. Patient-generated data gives a more complete picture about a drug's safety by providing a window into patients' lives and healthcare experiences over time. We are very encouraged by the FDA's action to evaluate newer sources of data to help identify benefits and risks earlier."
In all, PatientsLikeMe has collected more than 110,000 adverse event reports on 1,000 different medications, data that the FDA will now be able to access and analyse as a supplement to traditional sources.