You are reading 1 of 2 free-access articles allowed for 30 days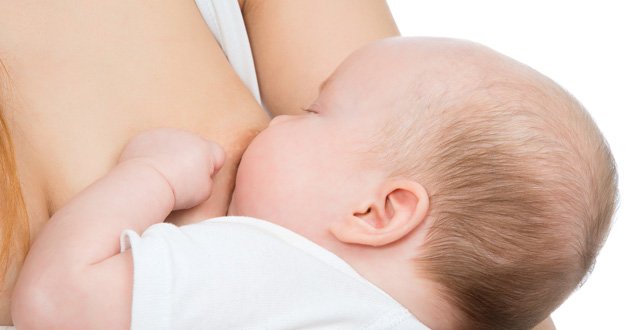 If progress helps define a civilised society, and if culture blends innovation with tradition, then breastfeeding in Ireland is progressing, but its limited presence in Irish culture has been achieved through innovation, not tradition.
Carroll et al in the journal Midwifery state that "… rates of breastfeeding initiation in Ireland in 1992 were the lowest in Europe." Yet the authors detect improvement: "Perinatal statistics show a recent increasing trend in breastfeeding rates from 36 per cent in 1999 to 45.9 per cent in 2010… still the second-lowest rate in Europe." Progress, yes, but hardly rampant.
Might bodily shame explain Ireland's feeble breastfeeding rates? In The Shame of Breast-Feeding? An Aspect of Irish Culture in Historical Perspective, Aoife Rickard of UCD suggests: "If these feelings about the body were instilled in the Irish people through the Catholic Church, it comes as no surprise why rates of breastfeeding in Ireland are so low."
Further evidence that low bodily self-esteem reduces breastfeeding rates comes from Brown et al, the title of whose recent paper in Midwifery is Body image concerns during pregnancy are associated with a shorter breastfeeding duration. They found that women "who feel uncomfortable about their changing shape, who try to limit weight gain or who have concerns about the appearance of their body after pregnancy may be less likely to breastfeed… "
I think at least two influences —the popular media and some cosmetic surgeons — make women "… feel uncomfortable about their changing shape… " Thus, in the journal Sex Roles, Hopper and Aubrey consider Bodies After Babies: The Impact of Depictions of Recently Post-Partum Celebrities on Non-Pregnant Women's Body Image. Never-pregnant college women shown photos of post-partum celebrities — many of whom are portrayed in celebrity gossip media as "closer to the thin-ideal than average women who have never been pregnant" — had increased rates of self-objectification; this is a tendency for women "… to perceive themselves based on how they think their bodies appear to others and thus focus on their externally perceivable traits rather than their internal traits." Hopper and Aubrey cite links between self-objectification and "detrimental effects on one's health" such as depression, low sexual assertiveness and "endorsement of cosmetic surgery procedures".
So while some health professionals — notably midwives — reassure mothers that post-partum bodily change is not a problem to be solved, but rather that each body bears the marks of its passage through life, other health professionals — notably cosmetic surgeons — do the opposite. For example, Matarasso and Smith, in Plastic and Reconstructive Surgery, pander to the notion that the body of a post-partum mother is a disaster area, groaning beneath a burden of disagreeable features. Their mission (and their paper's title) is to address Strategies for aesthetic reshaping of the post-partum patient, vouchsafing that "demand for postpartum body contouring continues to rise — and the 'mommy makeover' population has been 'born' — as generations of women who are increasingly concerned with their appearance age after pregnancy".
But while "numerous aesthetic units" are attracting the concern of women with perfectly natural post-partum bodies who are keen to undergo surgical whittling, cosmetic surgeons are attracting the disdain of Dr Dan O'Connor, who argues in the Journal of Health Care Law and Policy that cosmetic surgery is a satire on medical ethics, in which the cure for a malady turns the patient into a carrier of the malady.
Dr O'Connor also suggests that cosmetic surgery further "… serves to constitute a narrative in which wholly subjective and unjust standards of appearance are taken as pre-discursive, outside the control of mere mortals, and about which the only thing that can be done is capitulation and surgery". I agree.
Meanwhile, against the background of 'mommy makeovers' and post-partum contouring, Nolan and Layte, in the European Journal of Public Health, show that immigrant mothers in Ireland have better breastfeeding rates than Irish-born mothers. In The 'healthy immigrant effect': Breastfeeding behaviour in Ireland, they cite data from the 2010 Irish National Perinatal Reporting System, showing that "… just 46.1 per cent of Irish-born mothers were breastfeeding at hospital discharge in comparison with 84.2 per cent of immigrant mothers".
But unfortunately, the breastfeeding rates of immigrant mothers decline over time to converge towards those of Irish-born mothers. Might it be that the sensible breastfeeding strategies of immigrant mothers eventually become corrupted by Irish attitudes to body image?
References on request