You are reading 1 of 2 free-access articles allowed for 30 days
30th Rural, Island and Dispensing Doctors Annual Conference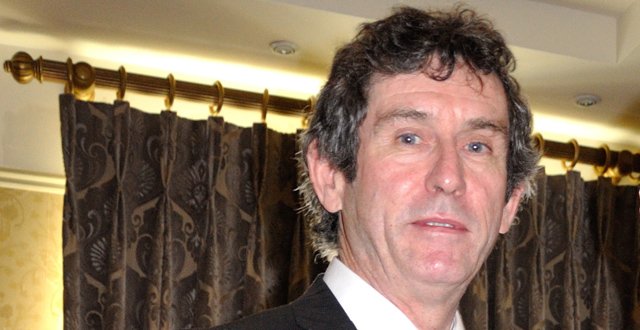 Loss of rural practice allowance takes toll on GPs
A GP in the west has said that his battle to get the rural practice allowance (RPA) reinstated in his practice has taken a toll on his wellbeing.
Dr Alex Michel, who is based in Renvyle, Co Galway, told the 30th Rural, Island and Dispensing Doctors Annual Conference that when the previous owner of his practice retired, the RPA ceased, despite his understanding that it would continue as the main criteria had not changed.
Dr Michel said that he has never received any payment from the HSE PCRS, despite the RPA being approved for his practice in 2013.
He said he was recently offered the equivalent of half the allowance and benefits through the recently-introduced discretionary provisions mechanism, which was introduced following a HSE review of the criteria for awarding the RPA, but he has appealed the decision.
Dr Michel said that the experience of trying to get financial supports from the HSE, while keeping his practice afloat, has made the last number of years extremely stressful.
"Practising as a single-handed GP on a one-in-one rota in Connemara is a daunting undertaking in itself," Dr Michel said.
"My pharmacy is also due to lose its dispensing status, as a pharmacy is opening across the road. I am fighting to keep this particular rural general practice viable. The stress and anxiety on a personal level is severe…One does not need to be a doctor to know that to be immersed in an unfair, stressful situation like this takes a toll on a person's wellbeing."
Dr Michel spoke after being introduced during a talk delivered by Clare GP Dr Liam Glynn on the recent changes to the RPA. Dr Glynn said that the new criteria document is actually more stringent in terms of qualification criteria, as the original definition of a 'centre' was the village boundary of where a practice was located, but now that centre has been expanded to a three-mile radius around the practice.
Speaking about the successive cuts rural GPs have endured, Dr Glynn said: "I am willing, and most of us here are willing, to take our fair share of a hit but when it was particularly targeted at us as rural practitioners and jeopardising access of communities to primary healthcare… all it indicates is that they regard us as a second tier of citizenry in this country."
Dr Glynn urged delegates to put pressure on their local TDs regarding the funding of rural practice in the run-up to the forthcoming general election.
Later in the day, Chairman of the Rural, Island and Dispensing Doctors Association, Dr Jerry Cowley, said that the most "fundamental" issue for GP representative bodies was to reverse the cessation of the distance code allowance and no group should concede anything to the Government until it was reinstated.
Another presentation from Cavan GP Dr Michael McConville stated that the NAGP is confident it has a strong case in fighting the HSE and Competition Authority's definition of competition law in order to allow GPs to collectively negotiate.
Working abroad 'a good option for Irish GPs'
GPs who are struggling to keep their practice afloat should consider working abroad for part of the year, the 30th Rural, Island and Dispensing Doctors Annual Conference heard last weekend.
Dr Billy O'Connell, who is based in Miltown Malbay, Co Clare, recently spent time working in the Outer Hebrides in Scotland, in both a local hospital and a general practice and told delegates about his experience.
"Retirement is not an option for some of us and if the practice cannot support an extra doctor, it gives a second source of income," according to Dr O'Connell.
He said that he first considered going abroad to work in England on weekends in 2010 as a result of cuts brought about by the FEMPI legislation. However, in order to practise in England, GPs must be resident in the country, so Dr O'Connell, who has previously spent time working in Australia, settled upon Scotland instead.
He said pay for out-of-hours work in Scotland, which is the equivalent of €115 an hour, is significantly higher than in Ireland. There is a demand for Irish doctors in the country, which is also experiencing staff shortages within its healthcare system.
"I think with our experience in rural practice, our skill set is very high and most things are very intuitive," he said.
Irish doctors should consider going abroad in order to gain new experiences, both in life and work, according to Dr O'Connell.
He said that working in other countries is also a revitalising experience and is a good way to avoid burnout, which is a reality for many GPs working in rural practices.
"The whole sense of doom and gloom that pervades general practice here means just going out there meeting new people, knowing your skill set is good, that you are well respected there — I have gone back to the same place twice now — is very satisfying. One would feel that we are very much at home working there."
While Dr O'Connell did admit there are some difficulties with taking on work abroad, such as securing locum cover for a practice, and working 'graveyard' shifts initially, he maintained the positives outweigh the negatives.
IMO launches rural doctors campaign at conference
The IMO will drag the HSE "screaming and kicking" in order to get proper resources and supports put back into rural practice, the Organisation's Chief Operating Officer Ms Susan Clyne told the 30th Rural, Island and Dispensing Doctors Annual Conference.
Ms Clyne's presentation marked the beginning of the IMO's new rural general practice campaign, 'Don't Let It Die', which will comprise lobbying politicians, a poster campaign and advertising in local media.
"The HSE are beyond embarrassment," she told the conference.
"Every day there is a report in the papers about health. And every day the HSE spin-doctors come out with a line. And every day [Minister for Health Leo] Varadkar comes out with a line. He comes out with the line, 'heads will roll'. No heads will roll because he has no power to make heads roll in the first place. So funding must be found and we must fight."
When Ms Clyne mentioned that the former head of the HSE's Primary Care Reimbursement Service (PCRS), Mr Paddy Burke, had recently retired, a number of delegates burst into applause.
In its new rural practice policy, the IMO is proposing the introduction of a patient location allowance to replace the HSE's abolished distance coding. The allowance, like distance coding, would provide an additional capitation and out-of-hours payment for patients based on their distance from a GP's premises.
The introduction of such an allowance would improve viability, make house calls both during normal hours and out-of-hours possible, and lead to a reduction in the number of ambulance calls, according to the IMO.
The IMO also states that the criteria for the rural practice allowance needs to be clarified and widened. In particular, the Organisation believes that the use of the electoral district rather than the population of the actual village or centre should be ceased, as this has reduced the number of persons entitled to the allowance and is an artificial distinction, which it says cannot be justified.
Instead of being attached to a doctor, the RPA should be attached to the practice, according to the IMO, as this would reduce the uncertainty, which occurs upon retirement and would encourage new GPs to take up practice.
The IMO has proposed that the HSE introduce a tiered system, which rather than the current position where an allowance is either paid or not paid, would allow doctors who fall just outside the criteria to receive some support.
Other proposals from the IMO in the new policy include practice supports, where GPs in rural areas could hire a second nurse or secretary and qualify for a practice manager subsidy and the end of a number of special items of service, which are not cost effective to perform.
In the longer term, multi-annual, ring-fenced funding must be made available in order to make rural practice sustainable into the future.
Meanwhile, ICGP Medical Director Dr Margaret O'Riordan also made a presentation to the conference on the College's new report, ICGP Vision for the Future of Rural General Practice.
Issues identified in the report include recruitment and retention; lack of infrastructural support; out-of-hours services and locum cover; ambulance support and pre-hospital emergency work; and professional and social isolation.
The main recommendations proposed in the report centre around education and training initiatives, financial incentives, infrastructural support, working hours and locum support, as well as GP involvement in community hospitals.
"Rural GPs deserve to be supported in the quest to preserve and grow this service to meet the needs of future generations of Irish rural committees," according to Dr O'Riordan.