You are reading 1 of 2 free-access articles allowed for 30 days
2016 Irish Neurological Association Annual Meeting, 5-6 May, Limerick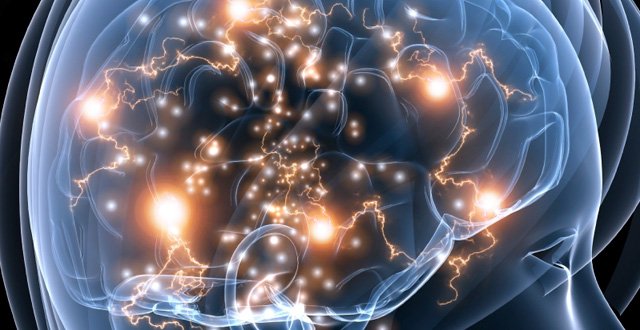 Clinicians debate over the benefits of 'aggressive' MS therapy
The most aggressive first-line multiple sclerosis (MS) therapies should be used for people newly diagnosed with MS, according to Prof Michael Hutchinson, Consultant Neurologist, St Vincent's University Hospital, Dublin.
Prof Hutchinson was speaking on a debate on the issue during a symposium sponsored by Biogen Ireland at the 2016 Annual Meeting of the Irish Neurological Association, which was held in the Strand Hotel in Limerick last month.
He said that preventing inflammation in the first five years of relapsing-remitting MS (RRMS) is essential to delay disability and mortality.
Prof Hutchinson also argued that management of RRMS is poor because over 90 per cent of the disease is hidden from the clinician and 50 per cent of disease activity is hidden from routine MRI.
"The biological factors regulating the differences in intrinsic disease activity in MS are unknown," according to Prof Hutchinson.
He said that benign MS is a "vanishingly small" disorder affecting under 5 per cent of the population.
A big problem, according to Prof Hutchinson, is that MS is a grey matter disease and cannot be easily measured.
He cited a study that stated 95 per cent of cortical grey matter pathology was being missed by current MRI techniques.
For these reasons, Prof Hutchinson said more aggressive treatment is needed in early RRMS.
"Until we measure hidden grey matter disease in MS on an annual basis, we cannot be assured of adequate anti-inflammatory disease control," he concluded.
"Also, we can only prevent secondary progressive MS by suppressing grey matter disease."
Dr Stanley Hawkins, Consultant Neurologist at the Belfast Trust, argued against the motion stating that the negatives associated with aggressive early therapy for all newly-diagnosed patients outweigh the positives.
He cited a major 2005 neurology study, which showed that on average, people only start to use a walking stick after 20 years with MS.
"Some people never have to use a walking stick," Dr Hawkins said.
"Some people need to use a walking stick within the first couple of years, but that is unusual."
He stated other research has shown many patients are not significantly disabled, despite having MS for years.
These patients would not benefit from early aggressive treatment and would be exposed to side-effects associated with drugs, Dr Hawkins said.
"It should not be used except in the context where less toxic treatments have been tried and failed," according to Dr Hawkins.
Technology could revolutionise treatment options for motor neuron disease patients
Implants have the potential to revolutionise the treatment of MND, according to Prof Matthew Kiernan, Bushell Chair of Neurology at the University of Sydney, Australia.
Prof Kiernan, who delivered the Callaghan Lecture at the recent Annual Meeting of the Irish Neurological Association in Limerick, stated that recent research has shown that damaged nerves can be bypassed through technology, which could help to restore lost function to people with MND.
"Let's say you have a paralysed hand and the muscles are all still there but there nerve has died; the question is if you can you bypass the dead nerve to bring it back to life again," Prof Kiernan told the Medical Independent (MI).
"Last week in Nature, a spinal cord patient who had an implant put in is now playing the guitar and moving his hand agilely. So it is proven."
Such treatments for MND might be available in the next three-to-five years, according to Prof Kiernan, but would require close collaboration between different disciplines.
"So you might have a clinician and surgeon, you will also have an engineer, you will also have software person," he explained.
"And you are trying to get the strengths of all of those people together to work out how do you [insert] an implant into the brain."
Prof Kiernan said that understanding of MND has grown greatly over the past decade and it is now recognised to be a condition that manifests from the brain.
"It has come on massively in the last 10-to-15 years, from being what was regarded as a disease purely of, say, the muscle, nerves and arms and legs, to be understood now that is coming primarily from the brain and it is part of a family of neurodegenerative conditions and that includes conditions like Parkinson's disease and MS [multiple sclerosis]," he said.
"They are like cousins in a family and are manifesting in different ways. By understanding the disease itself, now we can come up with more effective treatments, which we do not have at present."
Danger that concussion could be over-diagnosed
There is a danger that concussion is being over-diagnosed, according to a presentation delivered at the recent Annual Meeting of the Irish Neurological Association (INA) in Limerick.
Dr Rory Gallen delivered a presentation based on a retrospective audit of 28 rugby, GAA and soccer players who were referred to the Dublin Neurological Institute at the Mater Hospital, Dublin, over three years with a preliminary diagnosis of concussion.
Over a quarter of the players with sports medicine diagnoses of concussion had histories more suggestive of trauma-induced migraine (TIM) or vestibular dysfunction.
Dr Gallen said symptoms of concussion overlap with similar conditions, such as TIM and vestibular dysfunction, which has led to misrepresentation of concussion to the public and an inaccurate diagnosis of the condition.
"This is a problem, as a diagnosis of multiple concussions creates anxiety and has a major impact on players," according to his presentation.
Continuing, Dr Gallen said that a detailed clinical history is vital for accurate diagnosis in head trauma.
For example, a patient/family history of migraine can help provide a clue that TIM is the relevant diagnosis.
Videographic evidence, collateral histories and scoring systems are also useful in establishing an accurate diagnosis of concussion and differentiating it from TIM and vestibular dysfunction.
Speaking to the Medical Independent (MI), the President of the INA Dr Peter Boers said neurologists have a duty to better educate the public about concussion.
"I think it is very important for neurologists to raise awareness of the significance of concussion, but also the significance of diagnosing it correctly and helping with the management of concussion," he said.
"It is important to make sure that people are taken out of the game appropriately and also rehabilitated back into the game when it is safe to do so."
Genetic link between schizophrenia and MND now established
Research undertaken by the Irish Motor Neuron Disease Research Group in Beaumont Hospital, Dublin, and Trinity College Dublin (TCD) has established a genetic overlap between motor neuron disease (MND) and schizophrenia.
A recent study undertaken by the Group showed that there was a higher rate of schizophrenia and suicide in first-degree relatives of people with MND.
According to Prof Orla Hardiman, Consultant Neurologist, Beaumont Hospital and Professor of Neurology, TCD, a genetic connection between the two conditions has now been identified.
For the research, the Group examined approximately 22,000 genetic samples from across Europe.
"We took our motor neuron disease datasets and we have taken the datasets from psychiatry/schizophrenia and we have been able to show an overlap between the two," explained Prof Hardiman.
"So there is a clinical overlap that we have observed in our families and now have been able to show a genetic overlap as well."
Prof Hardiman said that approximately 14 per cent of genes in schizophrenia and 14 per cent in MND overlap.
"That is a really interesting observation because that means that schizophrenia is a developmental disorder, while motor neuron disease is a neurodegenerative disorder," she said.
"Some of the genes that predispose you to schizophrenia are the same genes that predispose you to motor neuron disease and that is telling us something really important that we haven't really been paying attention to.
"This is that motor neuron disease and schizophrenia are disorders of the way the nervous system works, they are network disorders, so the things that lead to network disorders in schizophrenia may also be the things that lead to network disruption or disintegration in motor neuron disease."
Prof Hardiman has also received funding to examine MND in Cuba and South America.
"The reason why we are interested in that is because we have shown previously that motor neuron disease is much rarer in Cuba than it is in Ireland," according to Prof Hardiman.
"And if you look at the Cuban population, it is much rarer in people who are mixed genetically. So the Spanish people have a higher rate of motor neuron disease than the people who are both Spanish and African."
The research will focus on MND in the populations of Chile, Uruguay and Cuba.
Low rate of referrals for epilepsy surgery in Northern Ireland
Neurologists are reluctant to refer patients for epilepsy surgery, according to a study from Northern Ireland.
Neurology specialist registrar Dr Michael Kinney of the Belfast Health and Social Care Trust made a presentation to the 2016 Irish Neurological Association Annual Meeting on a study he conducted to determine the number of epilepsy surgery referrals in Northern Ireland over the last three years.
A total of 72 referrals were made during this time, 24 from the adult neurology department.
"In line with other published data in the literature, we can speculate that low referral rates (with only 24 referrals in three years for a population of 1.8 million) for epilepsy surgery may reflect multiple factors," according to Dr Kinney.
"An under-referral pattern may exist, particularly among non-epilepsy specialists. Given the lack of a local service, the threshold for referral may seem too high and this may also result in a reluctance to refer the patient to the local regional epilepsy clinic for consideration of surgical workup and onward referral."
Meanwhile, the Harold Millar Prize for Best Overall Presentation at the 2016 INA Annual Meeting was awarded to Dr Mark McCormack for 'The development of a custom gene panel to aid clinical diagnosis in an adult epilepsy clinic'. The John Kirker Prize for Best Epilepsy-Related Presentation was awarded to Ms Ena Lynn for 'Deaths among persons with epilepsy recorded by the National Drug-Related Deaths Index (NDRDI) in Ireland, 2004 to 2013'.
The Mark Gibson Medal for Best Movement Disorder-Related Presentation was awarded to Dr Petya Bogdanova-Mihaylova for 'Never too late for a diagnosis: Are infrequent autosomal recessive ataxias in Irish pedigrees so rare?' The prize for Best Neurosurgical Presentation was awarded to Mr Jahangir Sajjad for 'Awake craniotomy for glioma resection — initial experience'. The prize for Best Poster Presentation was awarded to Dr Ronan McGinty for 'Psychiatric comorbidity screening in outpatients with epilepsy' and the Hugh Staunton Medal for Best Undergraduate Presentation was awarded to Mr Robert Foley for 'The impact of primary treatment strategy on vestibular schwannoma patient quality of life'.